Every parent should make an effort to make food fun for kids! Dressing up basic snacks like fruit, veggies and sandwiches will put a smile on your kids' faces and encourage them to eat healthy all day long. If you're looking for great ways to make fun snacks for your kids, check out these 10 cool and healthy ideas.
Looking for other recipes for healthy food made fun for kids? Check out these 5 unique snacks as well!
1. Butterfly Zip Top Snacks
These adorable butterfly snacks are made from everything you already have in your kitchen! A snack bag makes up the butterfly wings while the body is made from laundry clips. Let your children paint the clips in bright colors and stick on pipe cleaner to make the antenna.
[Source: Juggling With Kids]
2. Grape Caterpillar Kabobs
This cute and easy snack is made from grapes and a shish kabob skewer. A dab of icing make the eyes. Make this treat extra special by throwing them in the freezer. Frozen grapes make a great snack.
[Source: A Spotted Pony]
3. Cool Egg Breakfast
Use some creativity with vegetables to turn egg salad into a funny face. Pickles or olives make the eyes, cucumber make the ears, and cheese strings make the hair. Your children will love making faces from their food. For once it's good to play with your food.
[Source: Everything Eggs]
4. Underwater Fish
Blueberries make the ocean in this cute lunch snack for children. A sandwich is cut into the shape of a fish body and the scales are made from carrots, making a gold fish. Cucumber is added for the tail. Your kids will have fun making this fish disappear.
[Source: Meet the Dubiens]
5. Croissant Crab
This cute crab is a super fun way to get your children to eat all their vegetables. Use the croissant as the bread for a sandwich and stick baby carrots along the back for legs. The front claws are made from red pepper. This happy crab will surely be eaten in record time!
[Source: Family Fun]
6. Fruit Trees
Give your children this healthy dessert and snack. Sliced banana and strawberry make palm trees while orange pieces make the sand. Making fun designs with fruit and vegetables will help convince picky eaters to eat their meals.
[Source: Sustainable Baby Steps]
7. Turkey Sandwich
This super cute turkey is made with apple slices and a sandwich. Cutting sandwiches with large cookie cutters is an easy way to make snack time more interesting. Use this idea to make many different designs.
[Source: Be Different Act Normal]
8. Wiener Octopus
Hot dog octopuses are super easy to make. Cut the bottom 3/4 into 8 slices to make the tentacles. Boil the hot dog like normal and the legs will spread out naturally. You can use this idea to also make crabs. Cut both sides 1/4 of the way through but only in four pieces. After boiling the hot dog will look like a crab.
[Source: My Mother Mode]
9. Cute Sandwich Critter
Use lunch meat rolled up to make different animal shapes. This is a great option for children that don't like traditional sandwiches. Use your imagination to make these different critters. You can also give your children lunch meat and cookie cutters and let them come up with their own designs.
[Source: Anti Diabetes Diet Supplements]
10. Dirt Worms
This last snack might not be so healthy, but it's still fun. A treat every so often doesn't hurt. Moderation is key. To make this snack healthier, use low calorie chocolate pudding and go easy on the candy worms.
[Source: Recipes Slides Kaboose]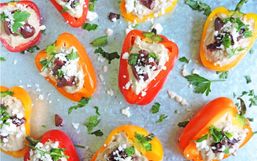 When I came across the Mediterranean diet it was completely new. I quickly learned, though, that it's quite a simple concept.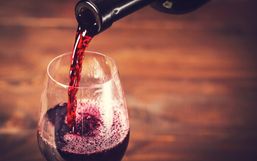 We've all heard it before "be sure to get a good night sleep". But do you know how important that statement really is?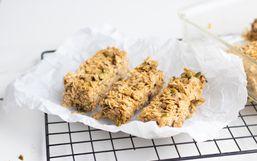 Granola bars are perfect for so many moments: breakfast time; an at-work or school-safe snack; a picnic, playground, or...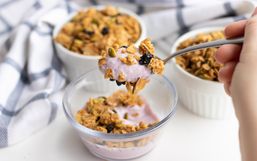 Granola is delicious breakfast food, whether it's with yogurt, milk (or non-dairy milk!), or on its own.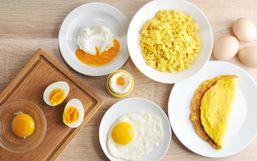 Here's the thing, we tend to put a lot of emphasis on what we shouldn't be eating but it's time the foods we really should be...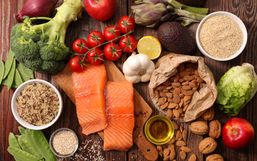 Being comfortable in your body is essential to living a happy life.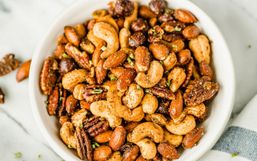 The paleolithic diet, also known as the paleo diet, the caveman diet, or the stone-age diet is a meal plan that predominately...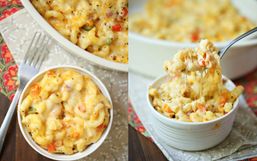 Weight Watchers has reinvented itself over the years and because of that, it is becoming more popular now than ever.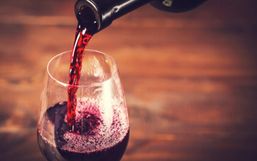 There's no better way to wind down from a busy day than to catch up on your favorite shows with snacks in hand, amirite?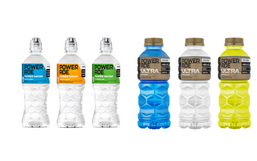 Coca Cola Company unveiled that they are launching two new zero-sugar products to their Powerade brand.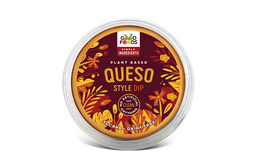 The plant-based diet trend is growing and it shows no signs of stopping!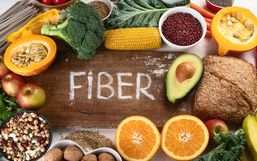 For some, healthy eating is no easy feat. The secret to being successful is to create a balanced approach that allows you to fill...