Say cheese!
Happy National Cheese Day 2012, everyone! It's time to celebrate America's favorite food and what better way to honor the deliciousness of cheese than with kid-friendly recipes your whole family will love!
Below is a list of 7 truly unique cheesy dishes that will have your kids smiling and asking for seconds.
*Click images for full recipes
1. Cheesy Tater Tot Casserole
Kids love tater tots. And they also love cheese. What better way to combine two of your kids' favorite foods than in a tasty casserole. This quick and easy recipe will be a hit with your entire family. Enjoy!
[Source: HalfHourMeals.com]
2. Mac and Cheese Tacos
Another dynamic duo! Add a little bit of creativity to taco night with this delicious mac and cheese topping. Your kids will be impressed with your innovative idea and will likely ask for this dish on a weekly basis. Luckily, it's really easy to make – and you can save the leftovers for lunch!
[Source: BlogChef.net]
3. Cheesy Spaghetti Nests
Talk about kid-friendly – these adorable spaghetti nests are cute to look at and delicious to eat. You can even add mini meatballs as eggs! 🙂
[Source: FamilyFreshCooking.com]
4. Cheese Sailboats
A perfect side dish to any meal or a great way to add a little bit of playfulness to a mid-morning snack. These cool hardboiled egg and cheese sailboats are fun and tasty and ideal for any occasion.
[Source: Blog.SuperHealthyKids.com]
5. Cheese and Bacon Breakfast Cups
Breakfast is the most important meal of the day, right? Make sure your kids get all the nutrients they need to start off their day with these cheese and bacon cups.
[Source: AdventuresofourFamily.com]
6. Mexican Macaroni and Cheese
Kids simply love mac and cheese but the classic dish can get boring week after week. Spice up your traditional mac and cheese with Mexican ingredients like onions, peppers, spices and – obviously – lots and lots of cheese!
[Source: SailUsFood.com]
7. Classic Grilled Cheese Sandwich
We realize this isn't exactly a unique dish – or a unique dish at all – but we couldn't have a cheese list without a classic grilled cheese sandwich. When in doubt, cook a grilled cheese for your kids. Make your sandwich unique by adding cucumber, ham or any other ingredients your kids love.
[Source: Blog.FriendsEat.com]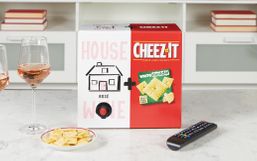 Do you know what FOMO is? Fear of missing out. And that's how you're going to feel once you hear that the epic Cheez-It and...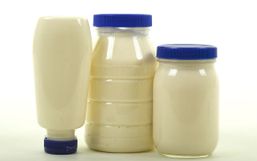 We love food holidays here at Forkly, and there are lots of reasons why Cheese Lover's Day is one of our absolute favorites.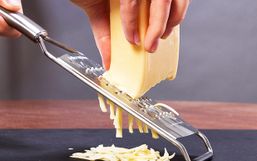 Has this happened to you: you're grating a whole bunch of cheese for a tasty lasagna or Mexican tortilla casserole and after...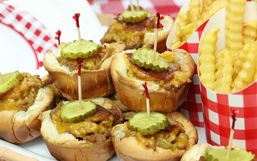 When it comes to patio weather, picnics and pool party season finger foods are an essential for these (not to mention all those...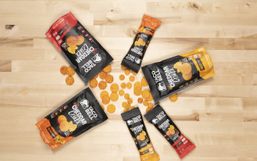 Alright Taco Bell fans, you're in for a treat today! You can now take your favorite Taco Bell flavors on the go with you with the...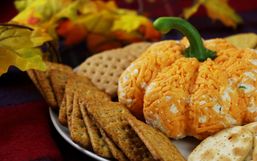 I grew up with an amazing Mother who would do everything with themes. From birthday gifts, to seasonal decor, and even meals.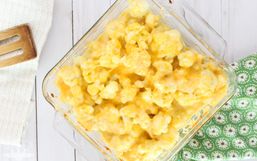 When you're on the keto diet it means you get to indulge in fats but need to curbside the carbs.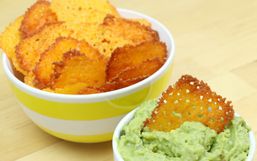 The keto lifestyle can be a crazy one to wrap your head around - where fat is good, and carbs are bad. Wait, fat is good?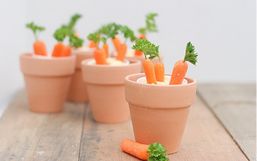 Make Easter fun for kids by whipping up cool and festive snacks.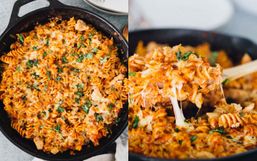 Stocking your pantry with nonperishable items is a great way to ensure you have ingredients readily available.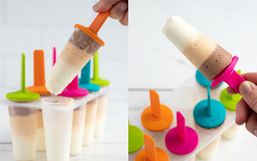 Are you stuck at home with your kids and having a hard time finding things to keep you and your little ones busy?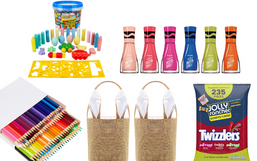 With Easter just around the corner, it's time to get your Easter baskets ready!