The last few years has had a growing trend of green smoothies. It's simply an ingenious way to enjoy a sweet, healthy, refreshing smoothie – and sneak all those much needed veggies in too. In terms of kids, well…they often shy away from those healthy veggies. With this recipe however, the colors are so bright and vibrant, it will speak right to their color-loving hearts! We started this recipe with the traditional start of what you'd use for a smoothie right in the blender, then combined it with some gluten-free dry ingredients to take this smoothie into the land of muffins. After baking, we topped with some dried mango, for a pop of color and sweetness. These disappeared from our kitchen rather quickly, but by packing punches of flavor, color and the bonus of being dietary friendly (nut-free, gluten-free, and vegan!) it's not a surprise they disappeared. Conveniently portioned for the lunch box, and quick out-the-door breakfasts – your smoothie game just got an upgrade.
Ingredients
1 cup unsweetened applesauce
1/2 cup baby spinach
1/2 cup baby kale
1 banana, ripe
1/4 cup almond flour (also known as almond meal or ground almond)
3 tbs sugar (can substitute for maple syrup)
3 tbs coconut oil, melted
1 tsp baking powder
1/2 tsp baking soda
1/2 tsp salt
1 1/2 cups all-purpose flour (we used gluten-free!)
1/2 cup grated carrots
Dried fruit topping (optional - we used dried mango pieces)
Equipment
Blender
Muffin Pan
Muffin Liners
Mixing Bowl
Method
Preheat your oven to 350 degrees Fahrenheit.
In your blender, blend together your applesauce, banana, almond meal, sugar, coconut oil, kale & spinach until smooth. Set aside.
In your mixing bowl, combine your baking soda, baking powder, salt & all purpose flour (again, we used a gluten free variety!).
Next, pour your green smoothie mixture from the blender into your dry ingredient mixing bowl, and mix together until well combined.
Add your grated carrots, mix.
Using a greased 1/4 cup measuring cup, scoop out the mixture evenly into the 12 prepared muffin cups.
Bake for 16-18 minutes, or until it's baked through (check with a toothpick, and they're ready when it comes out clean!).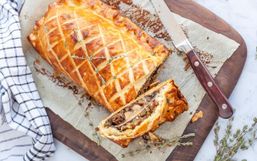 I love the holidays because it means time spent with those who are important to you.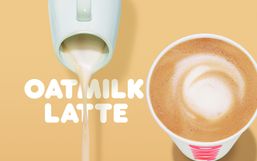 Earlier this week Starbucks announced that they're officially offering 2 new non-dairy beverages nationwide.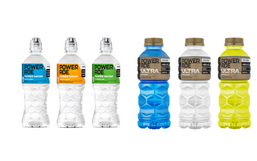 Coca Cola Company unveiled that they are launching two new zero-sugar products to their Powerade brand.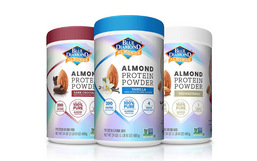 Blue Diamond Growers is entering 2020 with a brand new product, Blue Diamond Almond Protein Powder made from 100% pure almond...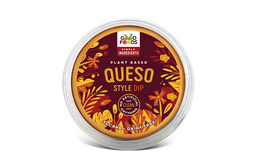 The plant-based diet trend is growing and it shows no signs of stopping!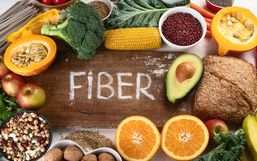 For some, healthy eating is no easy feat. The secret to being successful is to create a balanced approach that allows you to fill...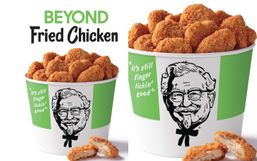 Good news friends, KFC and Beyond Meat are announcing an expanded test of the Beyond Fried Chicken!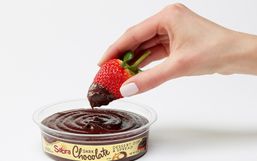 If you haven't heard of dessert hummus yet, it's essentially a sweet spin on a traditionally savory chickpea-based dip.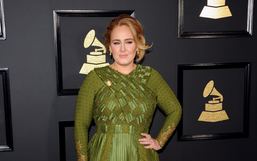 Adele, singer-songwriter and multi-Grammy winner has been making headlines for several years, mostly due to her incredible music...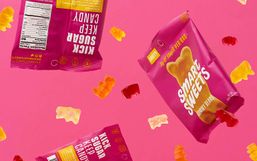 It's no secret that sugar isn't good for you, especially the refined kind we find in sweets.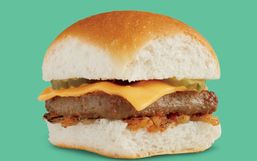 Brace yourselves because White Castle has unveiled amazing news! White Castle announced that they will soon become the very first...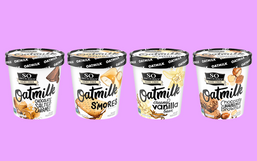 With dairy allergies and vegan dietary preferences on the rise, companies are making the commitment to offer their consumers more...