When you dreamed of life with children, you envision beautiful lifestyle with your well-behaved children (not like those screaming kind you always see at the grocery store! pfft, not your kids!), your kids will be nutritious and delightful, and always eating the beautiful meals you made them, sweetly asking for seconds of their peas & carrots. Reality is more like a hostage negotiation, where you're actually promising some form of chocolate reward if they take a bite of their veggies. The struggle is real. Your parenting dreams are seemingly slipping away from your grip. Buuuut…maybe there's another way? Maybe, you can feed your kids all those healthy veggies and nutrients they need, and they won't even know it! Here's 10 "sneaky" (but, loving!) suppers you can feed your kids tonite. You'll feel better for it, and they won't know the difference!
1. Hidden Veggie Crock Pot Sloppy Joes
With carrots and mushrooms cooked right into the sloppy joes, your kids won't know within all that delicious mess, they're having a good serving of vegetables, too!
2.  Hidden Veggie Pizza
With an entire package of spinach in the sauce along with other veggies, the kids will munch this down without any clue of their hidden "Popeye" super food.
3. Hidden Veggie Smoothie
These adorable "Minion" smoothies are made with a mix of healthy yellow fruits, and a yellow vegetable too. Can you guess what one it is? This smoothie is perfect for on-the-go suppers.
4. Sneaky Veggie-Smuggling Sausage Rolls
With grated carrots and zucchini rolled right into the sausage rolls, your kids will just simply ENJOY their meal, without picking it apart in fear of *gasp* actually eating a vegetable…
5. Homemade Chicken Nuggets With Hidden Veggies
If your house is anything like mine, chicken nuggets are basically their own food group. Pretty hard to shove a carrot in the middle of one without them noticing. This recipe provides you a solution with a dip-able nugget with veggies so small, they just look like colorful flecks!
6. Hidden Squash Mac & "Cheese"
This recipe is not only made with butternut squash for the sauce, it's also completely dairy-free and vegan. Perfect for those with dietary restrictions, but if not – still a great way of serving up a healthy version of the classic mac & cheese.
8. Crouching Turkey Hidden Veggie Pasta
This recipe is amazing because it simply uses whatever veggies you have on hand! No need to sneak those carrots into the cart, just grab whatever you have at home available, and make this delicious pasta tonight.
9. Two-Minute Sesame Noodles With Hidden Veggies
A healthy dinner for your littles in only 2 minutes, and there's vegetables right in there? Now that's a home run.
10. Cheesy Broccoli Tots
We all know that kids love food that can be dipped. That's why tater tots are so awesome, and nuggets, and pizza, and fries…the list goes on. So these broccoli tots are combined with delicious cheeses like cheddar and Parmesan (kid favorites!) and baked into the perfect kid finger food.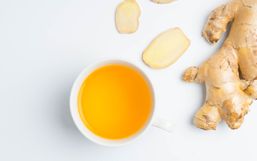 Ginger has been used for thousands of years to treat minor illnesses.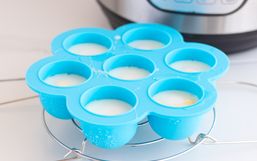 Poached eggs are a delicious addition to your breakfast and a great way to add protein without all the extra oil of a fried egg.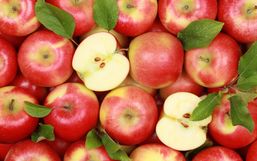 Bloating happens when the stomach becomes swollen after eating and that feeling is never a fun experience.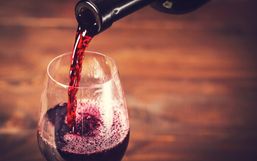 We've all heard it before "be sure to get a good night sleep". But do you know how important that statement really is?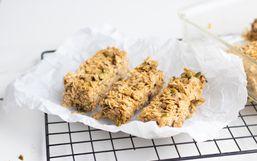 Granola bars are perfect for so many moments: breakfast time; an at-work or school-safe snack; a picnic, playground, or...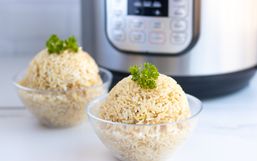 Rice is a staple in most people's homes, including mine! It's filling and the perfect complement to so many dishes, from meat...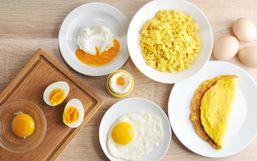 Here's the thing, we tend to put a lot of emphasis on what we shouldn't be eating but it's time the foods we really should be...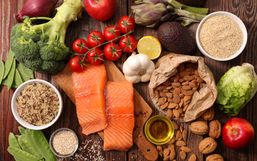 Being comfortable in your body is essential to living a happy life.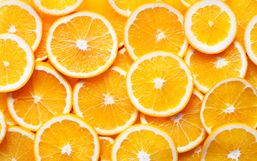 Surely you've heard the word antioxidant thrown around time and time again.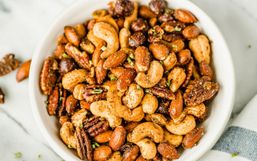 The paleolithic diet, also known as the paleo diet, the caveman diet, or the stone-age diet is a meal plan that predominately...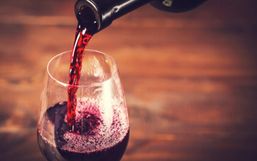 There's no better way to wind down from a busy day than to catch up on your favorite shows with snacks in hand, amirite?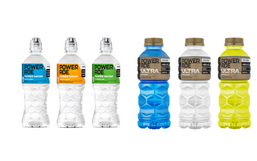 Coca Cola Company unveiled that they are launching two new zero-sugar products to their Powerade brand.