Popsicles are a great way to quench your thirst and keep cool on hot summer days. Homemade popsicles are becoming more and more popular among parents for many reasons. Not only are they cost-effective but they're also fun and easy to make – and your kids will love them.
When it comes to these frozen treats, there are endless options for flavors. Fruit flavors are always a popular choice but mixing together multiple fruit flavors – or adding chocolate or nutella – can keep things fresh and fun for your kids all summer long.
Here are 15 homemade popsicle recipes you can make for your kids this season:

*Click images for full recipes
1. Watermelon Strawberry Popsicles
[Source: FancyHouseRoad.com]
2. Oreo Peanut Butter Pops
[Source: PasstheSushi.com]
3. Double Rainbow Quick Pops
[Source: Blog.ZokuHome.com]
4. Nutella Fudge Pops
[Source: ChocolateCoveredKatie.com]
5. Banana Split Popsicle
[Source: Parents.com]
6. Lemon Yogurt Raspberry Pops
[Source: DessertFirst.typepad.com]
7. Striped Fruit Pops
[Source: TasteofHome.com]
8. Peaches and Cream Pops
[Source: Blogs.Babble.com]
9. Honeydew Popsicles
[Source: PasstheSushi.com]
10. Kiwi Orange Pops
[Source: DessertsforBreakfast.com]
11. Berry Yogurt Popsicles
[Source: SkinnyTaste.com]
12. Sunshine Pops
[Source: MarthaStewart.com]
13. Lemonade Pops
[Source: SomewhereSplendid.com]
14. Rainbow Pudding Pops
[Source: SandyToesandPopsicles.blogspot.ca]
15. Root Beer Float Pops
[Source: ErinCooks.com]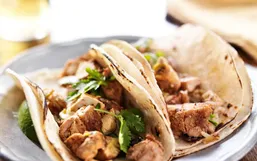 One of the hardest things about cooking for little people is trying to plan great meal options the kids in your life will actually...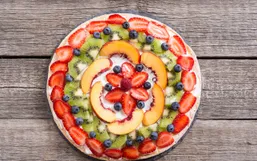 Some of life's sweetest moments happen in the kitchen — especially when you're making dessert.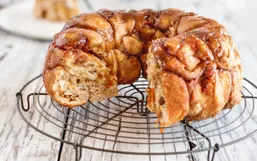 Childhood was the golden age for all kinds of dinner, lunch and snack recipes, often made with love by parents.
Statistics reveal that, as of 2008, 2.1% of children in the US suffered from either peanut or nut tree allergies.
Peanut-free snacks are becoming more and more popular in schools and it's becoming increasingly difficult for parents to find...
Maintaining a healthy diet for your kids can be a difficult task.
Now that summer is here and school is out, kid are looking for things to do.
Every parent should make an effort to make food fun for kids! Dressing up basic snacks like fruit, veggies and sandwiches will put...
There's no denying that most kids love mac and cheese. There's no denying that most adults do as well.
Thinking of what to make for your kids school lunches everyday can be exhausting and stressful.
Have you been hearing about the "Ketogenic" diet (aka The Keto Diet) as much as I have lately?
When you dreamed of life with children, you envision beautiful lifestyle with your well-behaved children (not like those screaming...