Peanut-free snacks are becoming more and more popular in schools and it's becoming increasingly difficult for parents to find healthy, fun and delicious snacks to pack in their lunches.
To help parents find ideas, many schools have sent out peanut-free snack lists. These lists, while helpful in some respects, can be quite boring if the school doesn't take time in planning their list. A few weeks ago, we published an article on cool and fun peanut-free snacks for kids. You might want to check it out if you're looking for some fun and interesting ideas.
If you're looking for a resourceful, reputable list, you can check out the government-issued peanut-free snacks list here. In addition, there are several other websites that have published fun and healthy peanut-free snacks that your kids will love. 100DaysofRealFood.com,FoodAllergies.about.com and PeanutAllergyKid.com all have really great ideas and recipes for this particular type of snack.
If you're making your child's lunch and you're not sure whether the snack is peanut-free, always call the school beforehand. With this type of situation, it's always better to be safe than sorry.
If you have any tips for parents looking for peanut-free snacks for their kids, please leave your comments and advice in the comment section below.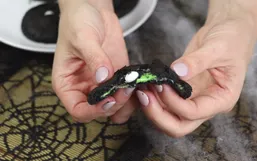 So as a mom of 3 school-aged children you can probably guess that the word "SLIME" has become part of our regular vocabulary.
Statistics reveal that, as of 2008, 2.1% of children in the US suffered from either peanut or nut tree allergies.
Kids love to help their parents make meals. Cooking with kids not only helps you spend quality time with them after school but it...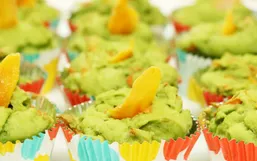 The last few years has had a growing trend of green smoothies. It's simply an ingenious way to enjoy a sweet, healthy, refreshing...
Working on a keto diet means cutting carbs and increasing fat (learn more about it here).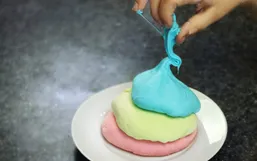 If you have a school aged kid in your life, chances are - you're in the midst of this weird trend...slime making.
As parents it's often difficult to get the kids to try new foods, particularly when those foods are either fruits or veggies.
School is out for the summer and I am sure you have a few little ones scurrying around the house looking for things to do.
School is out and the kids are running wild at home! It's at this point in the summer when you may be looking for some more...
One flavor that defines summer is that of the Orange Creamsicle. I used to eat them on hot summer days as a kid and would look...
Halloween is coming up quickly and you may not be sure what costume to get your kids.
Getting your little ones to eat breakfast in the morning can be a real challenge!