Tired of having the same boring pizza week after week but aren't exactly ready to shy away from the delicious – and easy – weeknight treat? Don't worry, we have five unique ideas to make pizza night fun and exciting for you and your family.
If you've ever searched online for pizza recipes you've probably realized that there are countless unique and unusual pizza topping ideas to choose from. The problem is, most of them sound anything but delicious – and likely won't go over well with your kids either.
Here are 5 unique pizza topping recipes that are equal portions of unusual and delicious:
*Click images for full recipes
1. Taco Pizza
2. Cheeseburger Pizza
3. Mac and Cheese Pizza
4. Bacon and Egg Pizza
5. Sloppy Joe Pizza
Why not have pizza night once a week and you and your kids can pick a new recipe to try each time?
Working on a keto diet means cutting carbs and increasing fat (learn more about it here).
Getting kids to eat healthy food can be so frustrating. It's like you want to scream, "JUST EAT IT!
As parents it's often difficult to get the kids to try new foods, particularly when those foods are either fruits or veggies.
School is out and the kids are running wild at home! It's at this point in the summer when you may be looking for some more...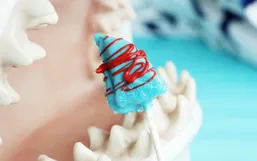 I love Shark Week. I have enough t-shirts to wear every day of the week to celebrate, and have often been known to have a little...
One flavor that defines summer is that of the Orange Creamsicle. I used to eat them on hot summer days as a kid and would look...
Getting your little ones to eat breakfast in the morning can be a real challenge!
In the hustle and bustle of the mornings when you are trying to get your kids out the door, it is important to ensure they have a...
It is easy to get caught up making sure your child is eating the right foods, and having a well-balanced diet, and forget to...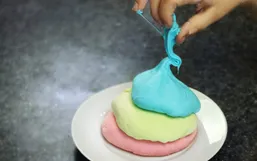 If you have a school aged kid in your life, chances are - you're in the midst of this weird trend...slime making.
When preparing meals for our children, we always try to ensure their meals are packed with as many good things as possible.
We get it. Whether you're dealing with a notoriously picky eater or not, getting kids to eat their fruits and vegetables, in...