So as a mom of 3 school-aged children you can probably guess that the word "SLIME" has become part of our regular vocabulary. So, for Halloween this year we wanted to make a classroom-friendly treat for them to share with their classmates that they could proudly say are "slime-filled". We're going for popularity here, folks.
We had to test a few different options to find the best slimy filling, and it came in the form of some lime green gummies found at our local bulk store. You may not be able to find the same exact ones, but any classic gummy alternative should work!
Have fun with these, we sure did!
Ingredients
1.5 cups salted butter, room temperature
1 cup brown sugar
1 cup white sugar
2 eggs
2 tsp vanilla extract
2.5 cups all purpose flour
1 cup dark cocoa powder
1/4 cup of baking powder
32 green gummy candies
Edible eyeball candies
Equipment
Mixing Bowl
Mixer
Parchment Paper Lined Baking Sheet
Method
Preheat your oven to 350 degrees Fahrenheit.
In a large mixing bowl, cream together your room temperature butter until well combined and slightly fluffy, brown & white sugars. Mix in your egg & vanilla.
Add in flour a 1/2-1 cup at a time, as well as cocoa & baking powder and continue to mix until well incorporated.
Begin to make balls of dough about about 2 tbsp in size. Then, carefully open/break in half and add in your gummy candy to the centre. Press back together, and roll again to seal the edges.
Place the cookies on a parchment-lined baking sheet (you'll need two sheets or two baking rounds to use up all the dough) about 2 inches apart. Add on candy eyes to the top of each.
Bake for 8-10 minutes, remove from oven and let cool slightly before enjoying.
It's getting chilly and the leaves are turning colors. That can only mean one thing- Halloween is coming!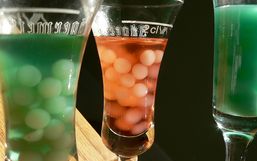 Halloween is almost here! People are putting the final touches on their kids costumes and prepping food for their Halloween...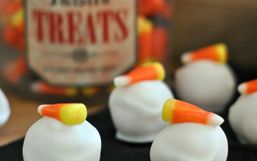 There's nothing better than a new season that brings about all your childhood favorites and those mild food addictions that come...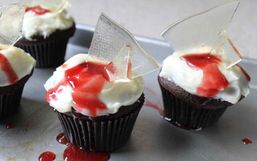 Halloween, a time to delight in all things gross, creepy, scary and spooky - and then lace that with a gallon of sugar.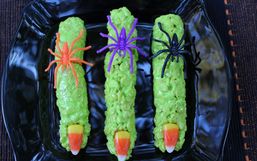 Halloween is all about the treats, because let's face it, without them you're just dressing up in weird clothing and creepily...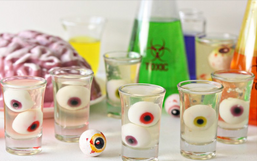 Drinks are often the most last minute, and sometimes forgotten element of a party.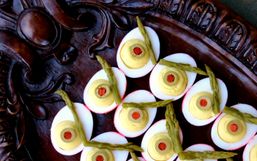 In its essence, Halloween is about all things creepy, eerie and evil.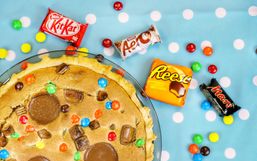 While it may be a pure shock to some, it IS possible to have an abundance of miniature sized candy bars just taking up space in...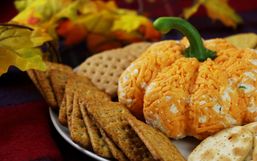 I grew up with an amazing Mother who would do everything with themes. From birthday gifts, to seasonal decor, and even meals.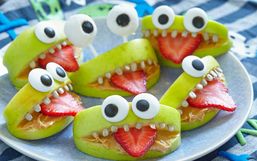 Halloween is the perfect time for parties. It is a chance to dress up in a ridiculous costume and just have fun.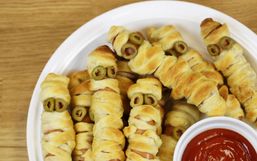 Hallowe'en is a time for spooky, silly, imaginative fun. That doesn't just mean costumes and candy, either.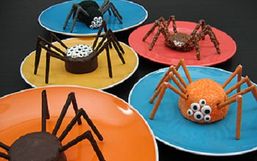 Halloween is a great time to go all out with decorations, costumes, and of course food!