We try and teach ourselves and our little ones to respect the earth, take care of our precious planet, and be more eco-friendly. But then back to school comes around, and there's plastic everywhere. There are plastic bags, and plastic packages and disposable one-use wrappers just ending up in trashcans to go to the landfill. Finding ways that you can still prepare a lunchbox with ease while being eco-friendly is a great step-up for any household!
Making changes on the homefront can prepare adults and kids alike in what we take outside the home with us on our days. We hope these items will help bring solutions to the everyday garbage problems we're all likely to face. Many will help us save money as well! Here are some of the top items we recommend for going more waste-free in lunches:
2
1. LunchBots Cinco
The LunchBots line seems to reign as champion in the most-loved year after year when it comes to stainless steel lunch containers, and with durability that should last your child through all school-years, we recommend the largest size they have with the Cinco container.
The only downfall of this container is that it's not leak-proof. Not a problem with some solutions you can read on about. Divided well and perfectly portioned, these containers are great for kids and adults alike.
Buy it here: https://amzn.to/32t4BTm
3
2. YUME Reusable Thermal Bags
No zippers to fuss with giant bags to make fit into an already full backpack. These bags are trendy and practical, while also being the reusable and thermal bag you need.
Coming in a variety of designs, you can get the whole family set-up with one that suits their personal style!
Buy it here: https://amzn.to/2Be0rna
4
3. Reusable Food Bags
Forget the one-time use zipper bags of your past, these bags will replace them, and have you trusting food bags more than ever.
Food grade, freezer-friendly, dishwasher-friendly, with an airtight seal that will even hold soup or dressings, this pack will keep the whole family's bags a lot cleaner.
Buy it here: https://amzn.to/3fPOrqI
5
4. Bees Wax Wrap
When it comes to food wrap, you're probably immediately thinking of a roll of plastic wrap you have sitting in the drawer. One-time use only, meaning a lot of extra stuff in the trash.
With these beeswax wraps, you can re-use them again and again, and safely wrap fruit, sandwiches, and other snacks in your lunchbox safely and eco-friendly!
Buy it here: https://amzn.to/3jdmHP8
6
5. Stainless Steel Water Bottle
These insulated, vacuum sealed water bottles are the kind you can pack in a backpack and not silently panic about it spilling all over their agenda.
Easy to use, durable, and of course colorful and fun, these water bottles are great for everyone!
Buy it here: https://amzn.to/2OBzhcY
7
6. Condiment Canisters
Finally, you don't have to be nervous sending a plastic container of ketchup, or waste-producing packets you got extra from the drive-thru.
These canisters are leak-proof and perfect for sauces, dressings, spices, jams, dips, and even small portion snacks like seeds!
Buy it here: https://amzn.to/2ZA2vPE
8
7. Fabric Sandwich & Snack Bags
Reusable and adorable, these little bags will be the perfect way to keep plastics and garbage out of your lunchboxes!
Designed for snacks and sandwiches, you can build a lunch that's easy to access for little fingers.
Buy it here: https://amzn.to/2DTZNfx
9
8. Compostable Sugarcane Containers
Listen, not all of us have the best of luck with lunch containers, and sometimes you need a good sustainable option that can be tossed after a single-use.
Enter the sugarcane compostable clamshell containers! They are microwave-safe and made from renewable resources. It comes in a case of 250, so you can guarantee they'll last your household for a very long time.
Buy it here: https://amzn.to/3h2c2VA
10
9. 4-piece Cutlery To Go
Cutlery is the worst when your kid loses the good pieces from home! Don't stress over sending your "good" forks and spoons to school, instead, use these travel ones.
Complete with a fork, spoon, and chopsticks, you can send these day after day with a quick wash at night after using.
Buy it here: https://amzn.to/39axtRt
11
10. Disposable Wooden Utensils
If you're not into the idea of having your kids bring home more things to clean, try opting for a compostable and biodegradable flatware set you can replace every day.
This wooden set is reliable and easy for everyone in the family to use, and work great even for camping and parties!
Buy it here: https://amzn.to/3hb4eRn
12
11. Eco-Friendly Ice Packs
These ice packs will help keep your cold stuff cold, and your lunch a little more food-safe!
Coming in a variety of designs, these ice packs are non-toxic and safe for everyone in the family to use. They also have the added bonus of being sweat-free so no moisture will be added to your food. Nobody wants soggy bread!
Buy it here: https://amzn.to/3fCzmc4
Forkly.com is a participant in the Amazon Services LLC Associates Program, an affiliate advertising program designed to provide a means for sites to earn advertising fees by advertising and linking to Forkly.com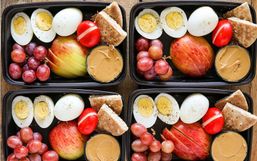 Most parents love back to school season because that means you can finally get the kids out of the house and give yourself a...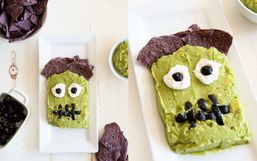 Appetizers are an essential part of any party or gathering. These small dishes stimulate our taste buds and fill our bellies while...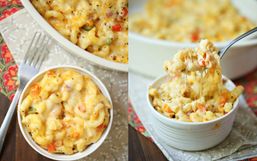 Weight Watchers has reinvented itself over the years and because of that, it is becoming more popular now than ever.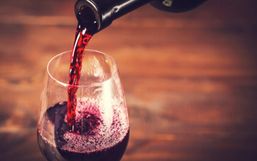 There's no better way to wind down from a busy day than to catch up on your favorite shows with snacks in hand, amirite?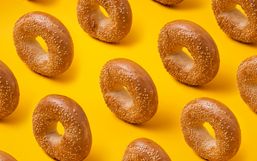 Mark your calendars, National Bagel Day is happening on January 15th, 2020 which means you get to score delicious deals!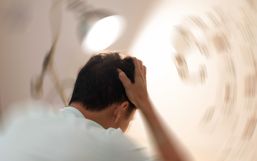 Many people are seeing great success with the keto diet and though a lot of us thought this would be a soon-to-go fad, this keto...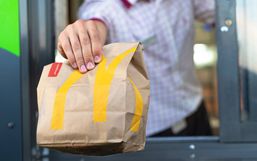 Nothing quite compares to a good ole homecooked meal but sometimes life gets busy. That's where fast-food comes in!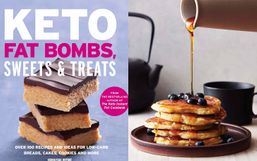 Following a diet is never easy -- it requires planning, motivation, and most of all, dedication.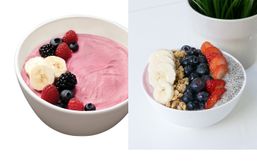 Yogurtland, the leader in self-serve frozen yogurt has no shortage of delicious options.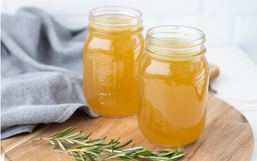 So, you're sick in bed and your stomach is grumbling and you don't know what to eat that won't make you throw up.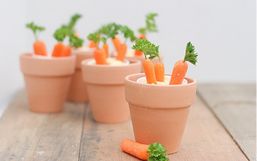 Make Easter fun for kids by whipping up cool and festive snacks.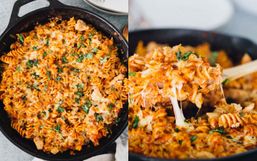 Stocking your pantry with nonperishable items is a great way to ensure you have ingredients readily available.