As someone who now eats a mostly plant-based diet, I've found myself stumped on how to enjoy BBQ meals this summer. One of my favorite parts of grilling is that it relieves some of the meal planning pressure every week! Instead of cooking a full recipe, we would previously just throw some meat and vegetables on the grill and sit outside with a bevvy while we waited for a delicious dinner to magically be ready. While I'm well aware there are many vegan recipes for grilling out there, I've been looking for meal ideas that don't actually require any real work. As in, I don't want to have to make the veggie burgers from scratch before we grill them. I just want something we can throw on the barbie! Enter: these Grilled Greek Chickpea Foil Packets.
This is an absolutely heavenly meal, let me tell you. The greek seasoning and lemons are flavorful and bright. Plus, I've been on a real Greek cuisine kick this summer, so my cravings are being fulfilled. This summery recipe is so delicious that you can easily feed vegans and meat-eaters alike without complaints from either camp! Grab some veggies and get grilling this weekend!
Ingredients
1 can chickpeas, drained and rinsed
2 zucchinis, sliced into rounds
1 red pepper, cut into thin strips
1 small red onion, diced
1 lemon, sliced
2 tbsp greek seasoning
1 tbsp garlic, minced
Olive oil
Salt and pepper
Heavy duty tin foil
Method
Turn the barbecue on to medium heat and let it come to temperature.
In the meantime, combine vegetables, chickpeas, olive oil, seasoning, salt, and pepper in a bowl. Toss to coat.
Place half of the mixture onto a large piece of tin foil. Place half of the lemon slices on top. Fold foil packet up, pinching and rolling up the sides to make sure the packet is sealed.
Repeat step 3 for remaining mixture.
Place packets on the barbecue and let cook for 15-20 minutes, checking for doneness starting at 15 minutes.
Remove from barbecue and serve hot in a pita. Enjoy!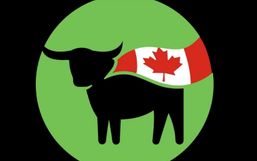 Buckle up Canadian friends because the news we've all been waiting to hear is finally here!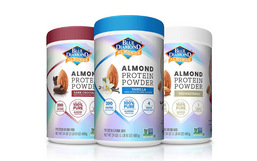 Blue Diamond Growers is entering 2020 with a brand new product, Blue Diamond Almond Protein Powder made from 100% pure almond...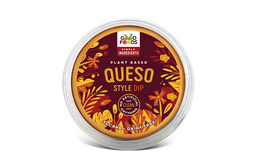 The plant-based diet trend is growing and it shows no signs of stopping!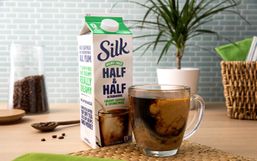 Silk, America's number 1 plant-based beverage brand is back with another exciting announcement!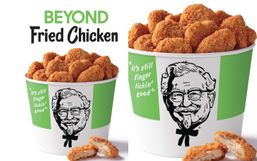 Good news friends, KFC and Beyond Meat are announcing an expanded test of the Beyond Fried Chicken!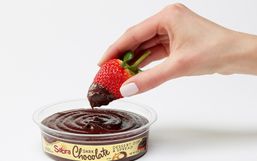 If you haven't heard of dessert hummus yet, it's essentially a sweet spin on a traditionally savory chickpea-based dip.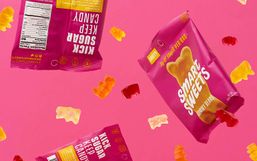 It's no secret that sugar isn't good for you, especially the refined kind we find in sweets.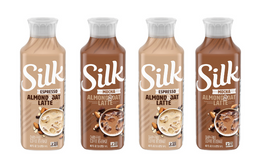 If you don't have time to head to a coffee shop this morning to score your favorite latte, don't fret! Silk, America's No.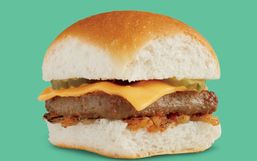 Brace yourselves because White Castle has unveiled amazing news! White Castle announced that they will soon become the very first...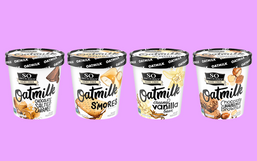 With dairy allergies and vegan dietary preferences on the rise, companies are making the commitment to offer their consumers more...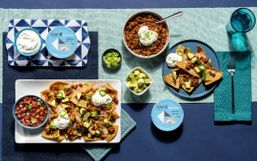 With more consumers searching for dairy-free alternatives, companies like Kite Hill are on a mission to deliver.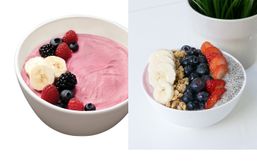 Yogurtland, the leader in self-serve frozen yogurt has no shortage of delicious options.