Encouraging your kids to eat more than noodles and sauce can be difficult. It's hard to navigate the palate of a picky eater but rest assured, we're here to the rescue! We've compiled a list of chicken dinners that are not only delicious but will please the picky eaters at your dinner table.
Stop making the same old boring chicken dinners, and try something new this week! These chicken dinners range from flavors of pizza to tacos and even mac and cheese! As a bonus, these recipes are excellent contenders for busy weeknights!
1. Pizza Chicken Bake
Your kids won't be able to say no to this delicious dinner! Their favorite meal, pizza, is nor morphed into one delightful chicken dinner!
This pizza bake is insanely easy to prepare and comes together in just 25 minutes. To help cut down on the cooking time, cook the chicken with seasoning in a skillet over medium-high heat. Then, simply toss the ingredients into a casserole dish and finish it in the oven.
https://www.familyfreshmeals.com/2018/06/pizza-chicken-bake.html PHOTOS AND RECIPE HERE: FAMILY FRESH MEALS
2. Tuscan Chicken Mac and Cheese
Kids love macaroni and cheese and if you struggle to get your kids to each chicken why not toss it into their favorite meal! Or take that one step further, and infuse the dish with delicious Tuscan flavors. You'll love that you get to eat something more sophisticated than a box of mac and cheese and your kids won't turn it down!
Along with cheesy noodles, you'll also experience flavors of sun-dried tomatoes, Italian herbs, and deliciously seasoned chicken. From prep to cooking time, you can have this meal ready to eat in 40 minutes!
https://cafedelites.com/tuscan-chicken-mac-and-cheese/ PHOTOS AND RECIPE HERE: CAFE DELITES
3. Baked Popcorn Chicken
Want to create a meal that will get some serious good raves from your children? Whip up a batch of these golden baked popcorn chicken bites!
The secret to achieving the perfect golden batter is to use crushed kettle potato chips! In addition to the chips, you'll also need a few delicious seasonings and buttermilk. You'll be relieved that your kids are eating baked, not fried popcorn chicken and thankfully they won't notice the difference!
https://damndelicious.net/2016/08/07/baked-popcorn-chicken/ PHOTOS AND RECIPE HERE: DAMN DELICIOUS
4. Easy Weeknight Leftover Chicken Quesadillas
Did your picky eaters refuse to eat dinner number 1 and now you're left with loads of leftover chicken? Don't throw it away because we're sharing how you can turn that boring chicken dinner into delicious quesadillas!
They're so easy to make and are made of simple ingredients. Simply toss your leftover chicken on a tortilla with salsa and cheese and grill to perfection! Your kids won't be able to say no to these! Serve with guacamole, sour cream, or our personal favorite, 5-Ingredient Copycat Chipotle Burrito Sauce!
http://www.forkly.com/recipes/easy-weeknight-leftover-chicken-quesadillas/ PHOTOS AND RECIPE HERE: FORKLY
5. Ritz Cracker Chicken Casserole
Their favorite after-school snack, ritz crackers is now added to a delicious chicken dinner! Casseroles will become your new best friend, especially on busy weeknights. You merely toss the ingredients together in a casserole dish and set it in the oven.
This is another excellent dinner idea that utilizes leftover chicken! In addition to the delicious Ritz crackers and chicken, you'll also need cream of chicken soup, sour cream, and few delicious seasonings.
https://www.thediaryofarealhousewife.com/ritz-cracker-chicken-casserole/?utm_medium=social&utm_source=pinterest&utm_campaign=tailwind_tribes&utm_content=tribes&utm_term=466793434_16302516_132986 PHOTOS AND RECIPE HERE: THE DIARY OF A REAL HOUSEWIFE
6. Chicken Taco Mexican Pinwheels
Who can say no to tacos? No one, that's right! The delicious flavors of chicken tacos are rolled up into enticing pinwheels. This delightful idea would make an excellent lunch or a light dinner!
They're so easy to prep that you can encourage your picky eaters to help you. They'll be proud of their work and will enjoy eating them even more!
https://www.thechunkychef.com/chicken-taco-mexican-pinwheels/ PHOTOS AND RECIPE HERE: CHUNKY CHEF
7. Fajita Stuffed Chicken Breast
Spice up dinner time and serve these delicious fajita stuffed chicken breast! All the delicious flavors and ingredients of a fajita stuffed into one tender chicken breast.
These chicken breasts can be enjoyed on their own but they also serve well with a side of rice, or chopped up into a tortilla! Your family will surely be requesting these again.
http://www.forkly.com/recipes/fajita-stuffed-chicken-breast/ PHOTOS AND RECIPE HERE: FORKLY
8. Chicken Taco-Stuffed Crescent Rolls
Here is another fun twist on taco night! Tender shredded chicken is combined with taco seasoning and ooey-gooey cheese. These delicious ingredients are then wrapped in flaky croissant dough and baked to golden perfection in the oven!
They come together effortlessly and because of this, you can encourage your little chefs to help you! They'll be proud of their hard work in the kitchen.
https://www.pillsbury.com/recipes/chicken-taco-stuffed-crescent-rolls/49ebe312-dc3d-4cf9-9efa-7a0e2c388f48 PHOTOS AND RECIPE HERE: PILLSBURY
9. Oven Fried Chicken Nuggets
The next time your kids are hollering in the back seat to go to Mcdonald's tell them you're having Mcdonalds at home! These tasty oven fried chicken nuggets are so easy to prepare and taste even better than the fast food version!
To create the perfect chicken nuggets simply cut boneless, skinless chicken breasts into bite-sized pieces. The breaded coating is made from crushed cornflakes and delicious seasonings. Finally, because these nuggets are baked and not fried, you'll feel good about feeding them to your children!
http://www.yammiesnoshery.com/2019/01/the-best-oven-fried-chicken-nuggets.html PHOTOS AND RECIPE HERE: YAMMIE'S NOSHERY
10. Instant Pot Chicken Fettuccini Alfredo
We know kids love mac and cheese so how could they say no to another creamy pasta dish! This fettucini alfredo is a lick-the-bowl-clean type of deliciousness! Your picky eaters will love it, and you'll love that you get to eat something other than good ol' mac and cheese!
As a bonus, this is an Instant Pot recipe. You no longer have to worry about pasta boiling over on the stove top because this is a mostly hands-off recipe! Be sure to sear the chicken first using the saute function as this adds a lot of flavors!
http://www.forkly.com/recipes/instant-pot-chicken-fettuccini-alfredo/ PHOTOS AND RECIPE HERE: FORKLY
11. 15-Minute Chicken Stir Fry Noodles
Kids love noodles so why not sneak a few other healthy ingredients in to create a wholesome meal! This delicious stir fry is loaded with spaghetti noodles, tender chicken pieces, broccoli florets, and julienned carrots.
You'll be pleased to discover that this meal comes together in 15 minutes which makes it an excellent contender for busy weeknights. In addition to the main ingredients, you'll also be provided with a recipe to create the insanely delicious sauce!
https://www.eatwell101.com/chicken-pasta-skillet-recipe PHOTOS AND RECIPE HERE: EAT WELL 101
12. 30-minute Instant Pot Orange Chicken Dump Dinner
Dump dinners were made for busy weeknights! This Instant Pot recipe allows you to toss all the ingredients into the pot, set it, and catch up on your favorite show while you wait for dinner.
Your picky eaters will love how simple the dinner is, and you'll love the tangy flavor. This delicious chicken dinner is infused with citrusy flavors, rice, broccoli florets, and chicken.
http://www.forkly.com/recipes/30-minute-instant-pot-orange-chicken-dump-dinner/ PHOTOS AND RECIPE HERE: FORKLY
One of the best parts about summer is deliciously grilled meals straight from the barbecue.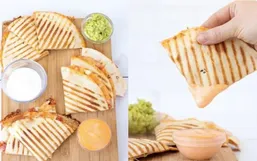 There are countless reasons why chicken is a go-to food for every meal.
Easter is less than a week away and men and women everywhere are eagerly searching for the best Easter dinner ideas online.
Whether you're throwing a party or just hanging out at home, appetizers are an easy way to add variety to your meals and make them...
I can only imagine what it must have been like when the microwave was invented.
I love cooking with chicken. It's a go-to grocery store item that I absolutely must have in my shopping cart.
These past few months, life has been flying by faster than usual. I make it home in time to whip up something quick for supper and...
Cooking is half the battle when it comes to busy weeknights. Washing the dishes is the other dreadful task.
The last thing we want to do after a busy day is to spend hours in the kitchen prepping, cooking, and cleaning up dinner.
Following a new diet can be both exciting and daunting and following through with that diet is never easy!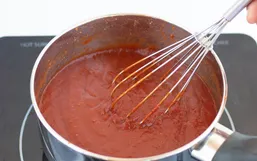 Barbeque sauce is a summer staple, but it's a hard one to get around if you're on the Keto diet since it's generally packed full...
Summer is one of the most anticipated seasons of the year! I mean, why wouldn't you love it?