I can only imagine what it must have been like when the microwave was invented. Suddenly, instead of stovetop and oven cooking and reheating, there was this magical box that did it all. Yet here we are, and most of us haven't even begun to grasp all the microwave can do. Thankfully we now have the internet and social media where people share and exchange hacks and recipes, just like I'm about to do now. Because if you have a microwave, you definitely need to be trying out new ways to cook and create with it. It's really for more than thawing and reheating your leftovers, and here's the recipes to prove it!
1. Mug O Mac 'n Cheese In The Microwave
You thought Kraft Dinner was as easy as it gets. Oh boy oh boy, it gets easier.
https://www.babble.com/best-recipes/instant-mug-o-mac-cheese-in-the-microwave/ Photo by: Babble
2. Microwave Potato Chips
All you need is a potato, water, salt and a microwave.
http://thisweekfordinner.com/2014/05/22/easy-homemade-microwave-chips/ Photo by: This Week For Dinner
3. Microwave Cheesy Rice Casserole For One
Need a little comfort food? You don't need to even break out the casserole dish for this one. Single servings made microwave easy!
http://thetiptoefairy.com/2015/01/cheesy-broccoli-rice-casserole-one/ Photo by: The Tip Toe Fairy
4. Microwave Fudge
We've all been there. You need a quick dessert that will work with what you've got in the cupboard, and no time for baking. Enter – microwave fudge.
http://www.eatingonadime.com/3-minute-microwave-fudge/ Photo by: Eating On A Dime
5. Microwave Scrambled Eggs
Forget fast food drive-thru lines, you can skip them and save time and money with this easy breakfast idea.
http://www.yellowblissroad.com/scrambled-egg-in-a-mug-and-a-2-minute-breakfast-sandwich/ Photo by: Yellow Bliss Road
6. Microwave Smoked Paprika Salmon
Yes, you can microwave your salmon dinner! Don't let cooking fish intimidate you. You can make this delicious salmon with a filet, and a few ingredients in your cupboard.
http://healthyaperture.com/blog/post/the-recipe-redux-simple-smoked-paprika-salmon Photo by: Healthy Aperature
7. Microwave Enchiladas
Mexican in the Microwave?!
http://flippindelicious.com/2014/06/10-minute-gluten-free-enchiladas.html Photo by: Flippin' Delicious
8. Magic Microwave Cookies
MAGIC! While raw cookie dough is rather amazing, it's also kinda dangerous to indulge in. So why not just whip these cookies up in the microwave and call it a night?
http://www.mrfood.com/Cookie-Recipes/Magic-Microwave-Cookies Photo by: Mr. Food
9. Microwave Corn On The Cob
This is actually legit. I stopped boiling water for corn a couple years ago after I discovered that steaming your corn in the husk, in the microwave, made the perfect cob. Every time. You've gotta try this!
http://www.simplyrecipes.com/recipes/the_easiest_way_to_microwave_corn_on_the_cob/ Photo by: Simply Recipes
10. Donut Mug Cake
Mug cakes were the microwave miracle of the decade (yeah, I just called it) but microwave DONUT? Well now that's a contender.
https://tipbuzz.com/donut-mug-cake/ Photo by: Tip Buzz
Worried you're spending too much money on takeout? You're not alone!
Are you tired of making the same meals over and over again? Perhaps you're feeling uninspired in the kitchen.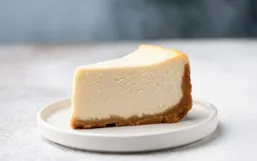 There's no need to stand over a stove for hours or spend a fortune on ingredients to make delicious desserts.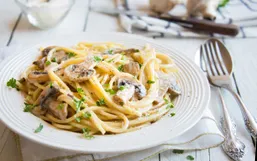 Eating nutritious meals, especially during the week, is a common goal for many people.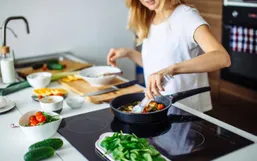 Cooking and eating with loved ones is one of life's greatest pleasures, but choosing what to cook isn't always easy.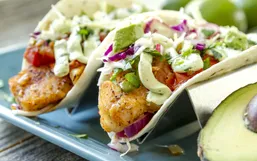 Let's face it, we all live busy lives and with those busy nights come stressful dinner times.
Those of us who are celebrating Halloween are getting ready to carve the pumpkins!
Whether you're throwing a party or just hanging out at home, appetizers are an easy way to add variety to your meals and make them...
I love cooking with chicken. It's a go-to grocery store item that I absolutely must have in my shopping cart.
These past few months, life has been flying by faster than usual. I make it home in time to whip up something quick for supper and...
One of the best parts about summer is deliciously grilled meals straight from the barbecue.
Cooking is half the battle when it comes to busy weeknights. Washing the dishes is the other dreadful task.