The last thing we want to do after a busy day is to spend hours in the kitchen prepping, cooking, and cleaning up dinner. Many of us lean on takeout, boxed foods, or anything easy we can get our hands on! But what if I told you, you can enjoy a wholesome and delicious meal without sacrificing your sacred downtime.
We've searched the web to find you some of the absolute best dinners that can be effortlessly prepared in 20 minutes or LESS! These delicious dinner ideas range from your takeout favorites to comforting pasta meals all the while accommodating your busy weeknight. So let's dive in and enjoy some delicious food!
1. 20-Minute Chicken Stir Fry
Stir fry's are so easy to make and that is why they're an excellent contender when it comes to easy weeknight dinners. This tasty chicken stir fry comes together in just 20 minutes.
It's a nutritious dinner that will feed the whole family without any complaints! What sets this stir fry apart from the rest is the delicious homemade sticky sauce. Serve with minute rice or noodles of your choice!
2. Gnocchi & Veggies One Pan Dinner
Take a bite of pillowy soft gnocchi with this delicious gnocchi and veggies dinner! This vegetarian-friendly meal is perfect for Meatless Monday. It may be meatless but it's still nutritious and loaded with lovely flavors.
Not only does this dinner cook in just 15 minutes, but it's also a 1 pan dinner. This means it is easy to prepare and even easier to clean up!
3. 20-Minute Italian Rice Ball Skillet
Fried Italian rice balls might be delicious but they do require a bit of work. Instead, why not make this 20-minute Italian Rice ball skillet dinner. You'll experience all the same flavors you love but it doesn't require much work!
This deconstructed version of an Italian rice ball is made with rice, ground beef, ground sweet Italian sausage, and peas. In addition, this skillet dinner is loaded with lovely Italian seasonings and loads of ooey-gooey cheese!
4. Healthy One-Pan Lemon Garlic Shrimp & Asparagus
This dinner is the definition of simple and healthy. Cook delicious lemon and garlic shrimp and asparagus all on one sheet pan using our recipe.
You'll love that it comes together in just 15 minutes. You can serve it with a side of rice or for a low-carb option, cauliflower rice!
5. No-Grill Flank Steak Sheet Pan Dinner
No grill? No problem! This delicious steak dinner comes together with one sheet pan and an oven.
For this recipe, you'll need to thinly slice flank steak. To make it a full meal, cook assorted veggies with your steak. We chose broccoli, bell peppers, and mushrooms. Last but not least prepare the delicious homemade sauce, drizzle over the sheet pan dinner and then cook in the oven for just 10-14 minutes!
6. 15-Minute Spaghetti Carbonara
You don't have to travel to a 5-star Italian restaurant to enjoy delicious pasta. This 15-minute dinner has so much flavor but is so easy to make!
This cheesy pasta dish is cooked with salty bacon pieces, minced garlic, eggs, and spaghetti pasta. It will surely become a new favorite in your home.
7. 5-Ingredient Baked Chicken Enchilada Tacos
Mexican Cuisine is a favorite in most households. So combining two crowd favorites into one dinner sounds like a no brainer!
Our recipes require just 5 simple ingredients. Instead of cooking chicken, you can use store-bought rotisserie chicken. These delicious chicken enchilada tacos bake in the oven and will be ready to eat in just 15 minutes!
8. 20-Minute Spicy Thai Noodles
If you're craving Asian take out be sure to whip up this delicious dinner! These spicy Thai noodles can be ready to eat in just 20 minutes.
This recipe has a short list of ingredients, most of which you probably already have on hand. It's an easy way to try something new and to spice up your ordinary weeknight dinners with the family.
9. Lemon Garlic Butter Salmon with Zucchini Noodles
While comforting meals like past are delicious it's nice to indulge in simple, healthy, and low-carb meals too. This salmon and zucchini noodle dinner is just that.
This 15-minute dinner begins with pan seared salmon. It is then paired with spiralized zucchini noodles and tossed in an insanely good butter garlic sauce. This dinner may be low carb but it will surely satisfy your taste buds.
10. Instant Pot Pizza Pasta
Ordering pizza is the easy option but we promise that this dinner is just as satisfying and is easy to create. For this recipe, you'll need an Instant Pot. This awesome gadget has stolen the hearts of many because it can not only cook meals quickly but most of the work is done hands off.
We've transported the flavors of pizza and combined them with pasta to create a new family favorite! Aside from the time the pot will need to come to pressure, the pasta cooks in just 5 minutes! To provide an authentic pizza flavor, finish the dish with shredded cheese and pepperoni slices.
11. Quick & Easy Instant Pot Mac and Cheese
Much like pizza, mac and cheese is another crowd-favorite. It doesn't matter how old you are, indulging in a bowl of cheesy pasta always sounds like a good idea!
Once again, the Instant Pot comes to the rescue and helps to create another quick and easy dinner 10-minute dinner. This mac and cheese recipe is just as easy to make as the boxed variety but you'll appreciate the homemade flavors much more! For more delicious Instant Pot recipes check out The Absolute Best Recipes To Try In An Instant Pot.
12. Twenty Minute Easy Tortellini Bake
Casseroles aren't overly hard to make but they can take up to an hour (or more) to cook. An excellent alternative would be to make this 10-minute tortellini bake.
This is a two-step recipe but we promise it is still easy! First, you'll cook the tortellini according to the package instructions. Then combine the tortellini with the remaining ingredients and bake in the oven for about 8 minutes. In 20 minutes or less, this delicious dinner will be ready to eat!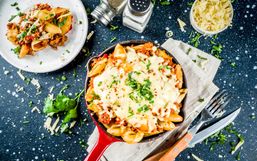 It's time to say goodbye to boring dinners and replace them with something new and exciting!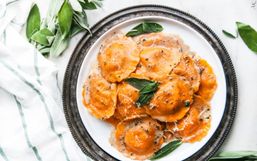 Many enjoy the season of summer because of the warm weather, longer days, fresh meals, and of course the trips to the beach.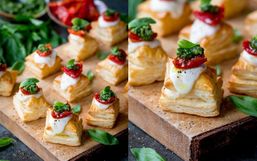 The holiday season is upon us and with that comes many holiday parties!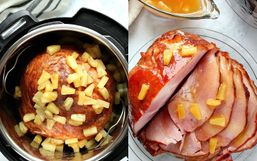 The holiday season is busy, between decorating for Christmas, hosting parties, buying and wrapping gifts it can all be...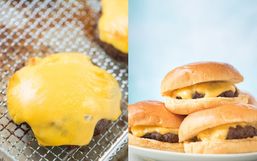 Kitchen gadgets are getting more and more impressive every year. The Instant Pot has been the most sought after kitchen appliance...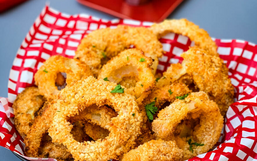 Everyone and their besties have an Instant Pot pressure cooker these days, and if you don't have one yet, you really need to get...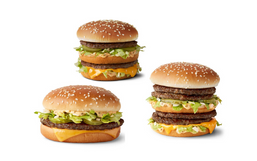 The McDonald's Big Mac Burger made it's debut nationwide back in 1968 and since then it has become simply iconic!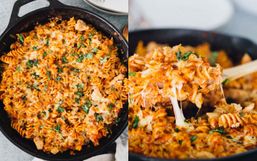 Stocking your pantry with nonperishable items is a great way to ensure you have ingredients readily available.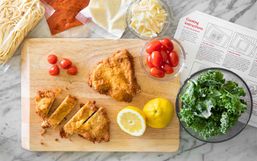 With the dine-in option temporarily closed, restaurants are finding creative ways to serve their customers!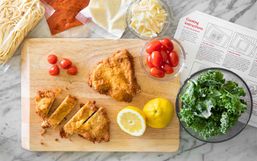 Most restaurants have temporarily closed their dine-in option but that isn't stopping them from making sure their fans get their...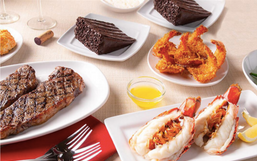 Moms are wearing more hats this year especially with having everyone home more than usual.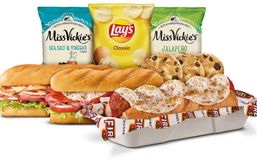 While restaurants and other sources of entertainment remain temporarily closed, many of us are spending more time in the kitchen...