Bell peppers happen to be yet another surprising misconceived food that is generally classified as a vegetable, but surprisingly from a botanical perspective, they are actually a fruit (learn something new every day!). Bell peppers come in many different sizes and a handful of different colors. Those colors offer a splash of vibrancy to many dishes while also offering their complimenting sweet yet mildly spicy flavor. They also happen to be low in saturated fat, sodium, and cholesterol. They're a great source of vitamin K, A, C, E, and B6. Along with all of that, they're also an excellent source of dietary fiber, so why wouldn't you want to incorporate them more into your diet?
When it's time to buckle down and prepare some food it can be easy if you start with ingredients you have on hand. In my household, bell peppers are one of those ingredients we tend to always have on hand and buy in bulk. To make sure you don't let your bell peppers go to waste here are 15 outstanding recipes that can put your peppers to use. If you didn't buy peppers in bulk before you definitely will now.
1. Spinach Ricotta Stuffed Peppers
These spinach ricotta stuffed peppers are a great way to have a meatless meal that satisfies you and makes you feel full. It's also a great dish you can serve to your vegetarian friends, let's face it we all have one or two! This recipe recommends that you use yellow and red bell betters because they have a sweeter and milder taste.
These stuffed peppers are so flavor and cheesy you won't be missing any of your regular meat at all. It's also very easy to throw together. You could consider making them a day or two ahead so that all you have to do is place them in the oven to cook after a hard day at work. Serve these stuffed peppers with your favorite grain such as rice or quinoa for a wholesome meal.
2. Bell Pepper Egg-In-A-Hole
Many of us put diced peppers in omelets for added nutrition and flavor, so why not make a bell pepper egg-in-a-hole to try something different? Breakfast is often skipped due to rushed mornings or lack or excitement of the meal itself. This dish makes breakfast fun again that you can enjoy for a quick, easy and delicious meal.
This recipe starts with two main ingredients, eggs, and bell peppers. You could use red or yellow because they both have the sweetest flavor. It is then drizzled in olive oil and seasoned with salt and pepper. You can cook your eggs however you like them, over easy, medium, or whatever your heart desires. Then to finish these delightful peppers, sprinkle grated parmesan cheese for a cheesy flavor.
3. Roasted Red Pepper & Heirloom Tomato Soup
I don't know what is better on a cold or dreary day, creamy soup or chunky stew? This soup recipe is so good you'll want to make it on more than cold days, you'll be making it all year long too. This soup starts with roasted red peppers and is then combined with heirloom tomatoes and fresh vibrant basil.
This soup is rich in flavor and creamy in texture without actually using any cream at all. You can make this for a filling and satisfying dinner served alongside a salad or tasty bread that you can dip into the soup. It will also freeze well so you can double the portions to heat up on a day when you want minimal effort put into dinner.
4. Fajita Stuffed Chicken Breast
There is no wonder why chicken breast recipes are so popular especially for families. They're easy to put together and are kid and adult-approved. The same chicken dinner can get old fast and that is why it's important to keep re-inventing the wheel to keep things exciting and to keep your picky-eaters eating!
These fajita stuffed chicken breasts will do just that for your family. Think of it as a flourless fajita because instead of a tortilla wrap, the fillings are all stuffed inside a chicken breast. The sliced bell peppers are the star of the show in this filling. The recipe calls for all 4 colors of bell peppers, orange, yellow, red and green and is stuffed with cheesy cheddar cheese and cajun seasoning. This will surely be a new family favorite.
5. Red Bean & Bell Pepper Rice Soup
Soups are a great way to pack in a lot of ingredients and a lot of nutrition into one bowl. This red bean and pepper rice soup definitely won't lack in nutrition or flavor. It is very savory and filling dish that the whole family will be requesting again.
It's easy to prepare and will freeze well without sacrificing any flavor or texture once it has been reheated. So be sure to make bulk quantities so you can freeze it for later. This soup is filled with protein-packed red beans, sweet and tart bell peppers, rice for added texture and a whole lot of other wonderful flavors.
6. Vegetable Enchiladas
If you're an enchilada lover you know how delicious they can be, however, for those who haven't had them before they're typically made by rolling a tortilla that often has a meat filling and is served with a chili sauce. This recipe takes on the traditional enchilada with a little bit of a different approach.
Instead of meat, these enchiladas are filled with savory vegetables. The fillings include protein-rich black beans, bell peppers, onions, spinach and sweet corn. And you can't forget about the cheese, lots of cheese! This recipe also includes a quick and easy homemade sauce that will surround the enchiladas. They offer a lot of flavors and are very filling, the whole family will enjoy these.
7. Bell Pepper Nachos
Bell peppers can come in handy more than just being an added ingredient to a recipe. In this particular recipe, they are the star of the show. They help make a regular plate of nachos low-carb. Instead of using tortilla chips you'll use bell peppers that are cut into quarters to mimic the tortilla chips.
This recipe is also keto-friendly which makes it a great snack to indulge while on that diet. The bell peppers offer a crunchy texture which won't have you missing your regular tortilla chips at all. They're also loaded with nacho toppings making it savory and very satisfying.
8. Grilled Vegetable Avocado Quesadillas
Quesadillas are a fun meal because they're very customizable making them suitable for everyone. Common quesadillas are often made by filling a tortilla with cheese and sometimes meat and sauce and then cooked in a pan until the outer layer is toasted. These quesadillas take on the same approach but keep it meat-free and dairy-free, so yes, this is a cheese-free quesadilla!
If cheese is your second love, don't worry, the roasted bell peppers and zucchini are submerged in creamy avocado steal the spotlight. Avocados don't offer a ton of flavor but they do offer a lot of satisfying texture as well as healthy fats for your body. This recipe even includes a dairy-free chipotle cream that'll you'll definitely want to dip the quesadillas into.
9. Zesty Mini Bell Pepper Salad
Sometimes we often get into the same routine when it comes to salads. Throw in some leafy greens add a couple veggies and smother it in a salad dressing. The exciting thing about salad is they can be made in so many different ways and if we can pry ourselves from what we're comfortable with, we can enjoy so many new flavors and textures.
This bell pepper salad is loaded with minimal fresh ingredients, yet it offers a lot of flavor. Not to mention, the colors will stand out on your table. Considering there are no leafy greens in this salad, the peppers will hold their shape and can refrigerate well to enjoy the following day. This salad has a crunchy texture from bell peppers and onions, along with a punch of bold dill flavor.
10. Low-Carb Bell Pepper Tacos
Like bell pepper nachos, this recipes uses bell peppers as a low-carb substitute for tacos. For this recipe, you'll want to halve the bell peppers and scoop out the seeds so you can fill them full with your favorite taco toppings. First, you'll want to fill the tacos with ground meat that has been cooked with taco seasoning.
To complete the bell pepper tacos you'll place a generous handful of shredded cheese and bake them in the oven. After they have cooked in the oven you'll complete them with your favorite toppings such as shredded lettuce, guacamole, salsa or even diced tomatoes. Their colorful presentation will capture everyone's attention and the best part is you can enjoy all the flavors of tacos in a new guilt-free way!
11. Smoky Roasted Red Pepper Pasta
The star of the show is yet again bell peppers! In this recipe, red bell peppers are roasted to make a creamy and bold sauce. This pasta dish is also gluten-free by using a brown rice penne, but you could really use any pasta option you enjoy.
This dish is very easy to put together and is made in only 30 minutes. Since it's a dairy-free creamy dish, you could definitely serve this dish to your plant-based friends or try it on a meatless dinner night. Each serving is full of vitamin C, A and loads of fiber making it a wholesome meal you'll feel good about feeding to your family.
12. Creamy Garlic Pesto Chicken
One pot meals are so popular because they offer convenience and minimal cleanup. When you've finished a long day at work the last thing you want to do is cook an extravagant meal just to have to clean up a pile of dishes after. This creamy garlic pesto chicken will definitely not disappoint when it comes to the satisfying department either.
Your family will love the creamy garlic sauce and it is protein-packed with chicken breast. Bell peppers work in this dish as they compliment all the flavors. You could serve this creamy dish on top of a pasta, rice or even zucchini noodles if you want to keep it low carb.
13. Pepper Jack Pasta Salad
Potlucks always make me think of cold pasta salads. They're comforting, filling and oh so delicious. This recipe brings all of that to the table. It is effortless and requires a small list of ingredients. It also refrigerates well so you could make ahead for a potluck or eat it throughout the week because it can store for several days.
The bell peppers in this recipe are diced up, giving this pasta salad a nice crunchy texture. And the cubed pepper jack cheese gives this salad added flavor as well as a creamy bite. You'll mix all the ingredients with some mayonnaise along with a few seasonings to make it extra creamy and delightful.
14. Roasted Red Bell Pepper Toast With Herbed Goat Cheese
Toasts can make great appetizers for guests but can also be the perfect light lunch or dinner you've been looking for. These roasted pepper toasts not only look vibrant but they will taste great too. This recipe is very simple and you can find all the ingredients at your local grocery store.
It only takes 10 minutes to put together and for added convenience, this recipe uses jarred roasted red peppers that you can buy from the store. However, if you prefer fresh you can roast your own too. The secret to the cheese spread is to mix goat cheese with greek yogurt so it can spread nicely and to mix it with chopped herbs for a fragrant flavor.
15. Greek Roasted Red Pepper & Feta Cheese Dip
Roasted red peppers are the secret ingredient yet again in this recipe! Along with many other lovely flavors like roasted jalapeño peppers for a heat kick and flavors of tangy lemon juice and savory garlic. All these delightful ingredients are purred with feta cheese making a unique and delicious dip.
This will make an awesome appetizer for a party or even a delicious snack to enjoy on a night in. It is so simple to make that it only takes 10 minutes to assemble after you have roasted the peppers. For even more convenience you get to put all the ingredients in a food processor and let it do its work. Serve this tasty dip with pita chips or any of your favorite dippers for a delightful savory snack.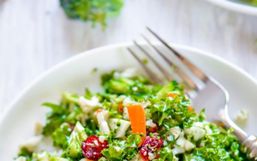 Maintaining a healthy lifestyle is so important to us and when it comes to the food category some consider green foods to be...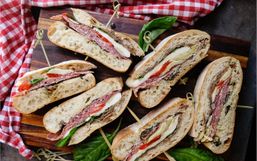 Summer is one of the most sought-after seasons of the year. If you experience cold winter months then you surely appreciate those...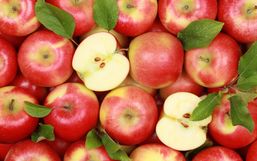 Bloating happens when the stomach becomes swollen after eating and that feeling is never a fun experience.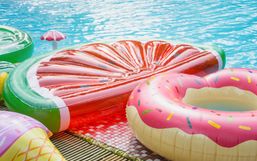 As soon as the warm weather hits it's time to hit the pools and the beaches!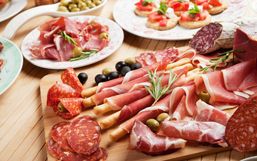 Stay clear of the sun, don't smoke, get adequate sleep, and limit your stress is all you need to prevent accelerated aging, right?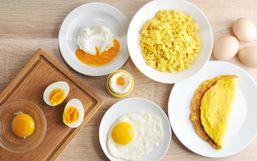 Here's the thing, we tend to put a lot of emphasis on what we shouldn't be eating but it's time the foods we really should be...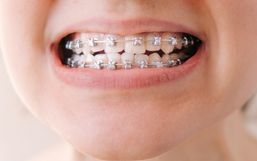 Preparing for braces can be both exciting and intimidating. It's exciting because you know the end result will be well worth the...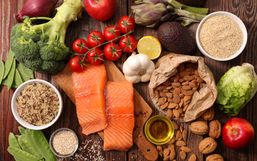 Being comfortable in your body is essential to living a happy life.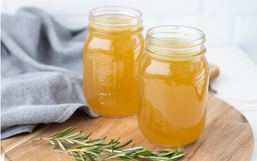 So, you're sick in bed and your stomach is grumbling and you don't know what to eat that won't make you throw up.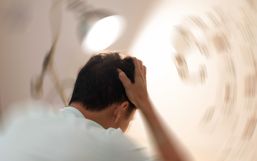 Many people are seeing great success with the keto diet and though a lot of us thought this would be a soon-to-go fad, this keto...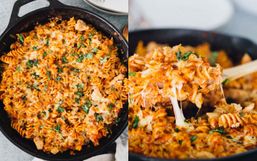 Stocking your pantry with nonperishable items is a great way to ensure you have ingredients readily available.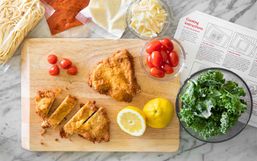 Most restaurants have temporarily closed their dine-in option but that isn't stopping them from making sure their fans get their...