Who loves food? US! And who loves coming home and working in the kitchen after a long day at work? Not us! In order to preserve your sanity and satisfy your foodie tastebuds, we've compiled a list of ten easy meals that will be ready in thirty minutes or less. With this timeline in mind, you'll be able to create a mini masterpiece and fill up on all the good foods in your fridge as soon as humanly possibly. So let's get cooking!
1. Kale, Sweet Potato Scramble
An easy meal to serve up for breakfast or for dinner!
2
2. Honey Glazed Salmon
Salmon is packed with all those good fats your body needs to be strong! Serve up this easy dish for supper tonight.
3
3. Blackened Fish Tacos
Give me all the fish tacos! When you're starving on a hot day, this recipe is your best friend.
4
4. BBQ Chicken and Grilled Pineapple Nachos
So much goodness wrapped in more goodness!
5
5. Dump and Bake Chicken Caprese Pasta
Your dinner guests won't believe you made this so quickly. It tastes like a restaurant quality meal.
6
6. Hawaiian Vegan Sloppy Joe
For all the vegans in the house, this recipe allows you to partake in the consumption of some serious comfort food.
7
7. Fresh Watermelon Salsa with Cucumbers and Peppers
You call this salsa, I call this salad! Cube the ingredients slightly larger than shown in the photo, add a little feta and some grilled chicken, and you have yourself the ultimate summer meal.
8
8. Grilled Vegetable and Goat Cheese Pizza
Pizza doesn't always have to have pepperoni on it! This gourmet dish will double for lunch tomorrow as well.
9
9. One Skillet Peach Glazed Chicken
Did you get a little overexcited about those ripe peaches at the farmers market the other day? Did you buy one too many baskets of that sweet, sweet fruit? Not to worry! This chicken recipe will use up all your peaches in no time.
10
10. One Pan Chicken Fajitas
Chicken Fajitas are so delicious and are the perfect last minute supper for a busy night.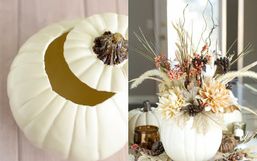 This holiday season, gather around the table and enjoy a delicious meal with those you love.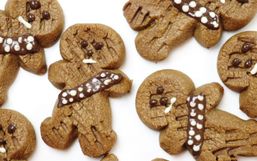 A long time ago in a galaxy far, far away… ...is a party you better get creating a menu for!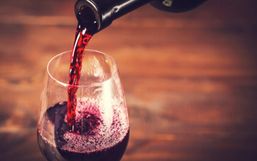 There's no better way to wind down from a busy day than to catch up on your favorite shows with snacks in hand, amirite?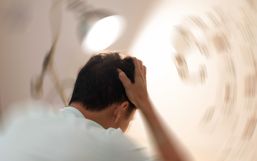 Many people are seeing great success with the keto diet and though a lot of us thought this would be a soon-to-go fad, this keto...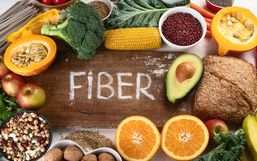 For some, healthy eating is no easy feat. The secret to being successful is to create a balanced approach that allows you to fill...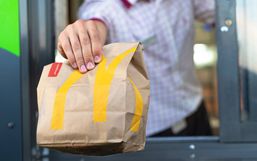 Nothing quite compares to a good ole homecooked meal but sometimes life gets busy. That's where fast-food comes in!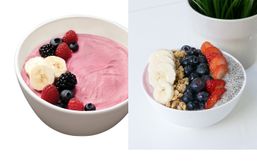 Yogurtland, the leader in self-serve frozen yogurt has no shortage of delicious options.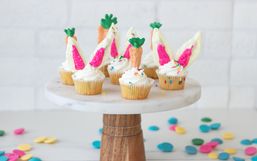 Easter is almost here and to get you into the holiday spirit we're sharing fun Easter snacks that your kids will actually want to...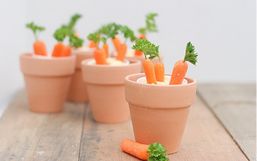 Make Easter fun for kids by whipping up cool and festive snacks.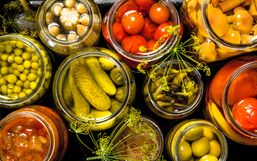 Keeping your pantry stocked with essential items is always a good idea because with the right ingredients you can whip a delicious...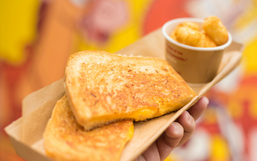 Good news Disney fans, Disney is sharing more ways for you to enjoy their iconic treats at home.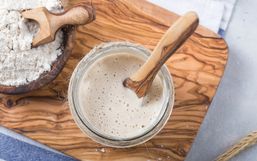 People are flexing their "making-from-scratch" muscles while stuck inside, which has caused a rise in bread baking!