Buddha bowls are all the rage right now, and not just because they're so instagram-worthy. They offer a completely balanced meal, customized to your liking. With Buddha bowl restaurants popping up everywhere, and taking our lunch time meal plans by storm, we decided to create an easy Buddha bowl recipe, that's mostly made on a sheet pan. Load up your veggies and roast, then add them to a bed of rice, top with any cold toppings and sauce you'd like! They're that easy. We went with a Moroccan themed one, on a bed of brown rice, topped with an avocado and simply made tahini sauce. With ingredients like sweet potato, corn, red onions, zucchini and chickpeas – you're getting a plant-based lunch that's both vegan and gluten free, but packed with proteins and vitamins. This recipe will make up about 3 bowls, so roasting your veggies on a Sunday, you have lunches for half your week following! It's the ultimate in meal planning. Enjoying on the go? Pack it into a mason jar, and you're golden.
Ingredients
1 large sweet potato, cubed
1/2 large red onion, wedge sliced
2 zucchini diced
1 can kernel corn, drained
1 can chickpeas, drained & rinsed
Olive Oil
Salt & Pepper
MOROCCAN SEASONING: 1 tsp of each - cumin, chili powder, garlic powder, turmeric and 1/4 tsp of salt & pepper)
Avocado halves, sliced & fanned
4 cups cooked brown rice (sub for quinoa, white rice, or lettuce)
TAHINI SAUCE: 1/4 cup tahini, 1 tbsp maple syrup, tbsp lemon juice, 2-4 tbsp hot water to thin
Equipment
Sheet Pan
Bowls for serving
Method
Preheat your oven to 400 degrees Fahrenheit.
Place your diced sweet potatoes in the microwave for 2 minutes to soften before roasting.
On your sheet pan, lay out the sweet potatoes, onion, corn, zucchini and chickpeas in rows.
Drizzle the whole pan with olive oil, and sprinkle the veggies with salt & pepper, leaving chickpeas alone. Toss the veggies individually to coat.
Mix up your Moroccan seasoning, and sprinkle over the chickpeas, tossing to coat.
Bake for 25-30 minutes or until veggies are roasted to your liking.
While the sheet pan bakes, mix up your tahini sauce.
Remove sheet pan from oven, and spoon the chickpeas & veggies into your bowl with your rice at the bottom.
Top with avocado & drizzle with tahini sauce before enjoying!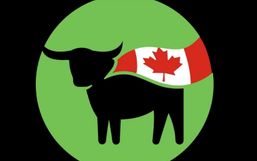 Buckle up Canadian friends because the news we've all been waiting to hear is finally here!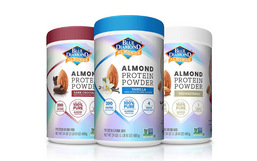 Blue Diamond Growers is entering 2020 with a brand new product, Blue Diamond Almond Protein Powder made from 100% pure almond...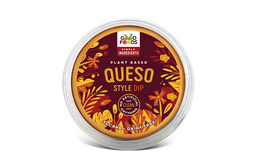 The plant-based diet trend is growing and it shows no signs of stopping!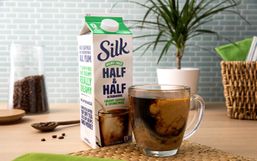 Silk, America's number 1 plant-based beverage brand is back with another exciting announcement!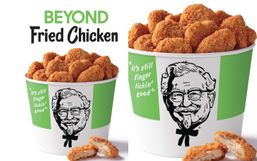 Good news friends, KFC and Beyond Meat are announcing an expanded test of the Beyond Fried Chicken!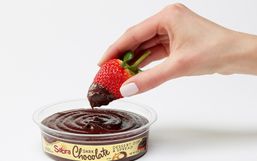 If you haven't heard of dessert hummus yet, it's essentially a sweet spin on a traditionally savory chickpea-based dip.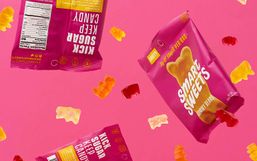 It's no secret that sugar isn't good for you, especially the refined kind we find in sweets.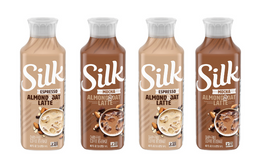 If you don't have time to head to a coffee shop this morning to score your favorite latte, don't fret! Silk, America's No.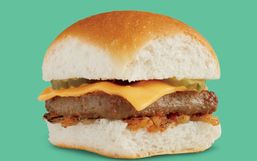 Brace yourselves because White Castle has unveiled amazing news! White Castle announced that they will soon become the very first...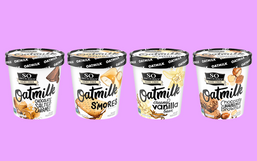 With dairy allergies and vegan dietary preferences on the rise, companies are making the commitment to offer their consumers more...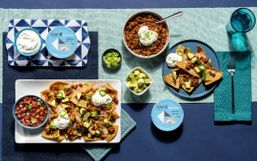 With more consumers searching for dairy-free alternatives, companies like Kite Hill are on a mission to deliver.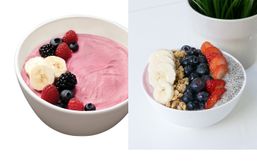 Yogurtland, the leader in self-serve frozen yogurt has no shortage of delicious options.