Summer is here, and with summer comes fun family road trips! If you're anything like me, I start getting tired of having to pick which fast food restaurant to eat at while trying to maintain a healthy lifestyle. Instead, my husband and I will often pack ourselves a picnic lunch filled with our favorite foods and fresh ingredients that will give us lasting energy throughout the day. To help you get started on your picnic lunch for the road, here are 10 amazingly nutritious and delicious sandwiches that will make every family member happy and satisfied.
1. Chipotle Baked Tofu Sandwich
Skipping the meat this time? No problem! This spicy sandwich will have you preferring tofu over meat in no time.
2. Sweet and Spicy Tempeh Sandwich and Carrot Aioli
Marinate the tempeh in some amazing flavors to make the ultimate lunch time sandwich.
3. Turkey, Cranberry, Brie and Pear Sandwiches
This sandwich is great for foodies and picky eaters alike. It's sweet but a more regular design of sandwich that appeals to all crowds.
4. Avocado Chickpea Salad Sandwiches
SO GOOD. Skip the chicken salad and add in some chickpeas instead! Top off with shredded carrots and beets and you have yourself one memorable sammy.
5. Eggplant Prosciutto and Pesto Pressed Picnic Sandwich
How adorable are these picnic-ready sandwiches? Filled with the best kind of Italian meat, this sandwich will give you that salt fix you would be looking for at McDonald's.
6. Granola Crunch Apple Peanut Butter Sandwich Wraps
It's a very simple recipe with fantastic results! This wrap can also double as a breakfast meal if you want to hit the road bright and early!
7. Hummus Avocado Turkey Club Sandwich
This sandwich makes my mouth water! Turkey, hummus and avocado are always amazing together, and get even better with the addition of tomato.
8. The Best Chicken Salad Sandwich
It's chicken salad with a sweet crunch!
9. California Club Croissant Sandwich
Sick and tired of regular bread? Try a croissant for a change! It's basically like home made Starbucks.
10. Garden Veggie Chickpea Salad Sandwich
Looking to go gourmet or surprise your family with a feast in the car? These sammies are so filling and mouthwateringly good.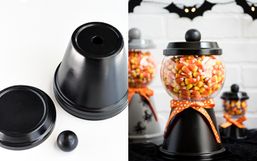 Holidays are fun and only come once a year so this year go all out and host an epic Halloween party!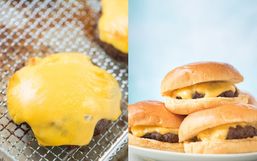 Kitchen gadgets are getting more and more impressive every year. The Instant Pot has been the most sought after kitchen appliance...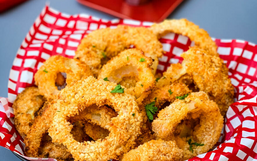 Everyone and their besties have an Instant Pot pressure cooker these days, and if you don't have one yet, you really need to get...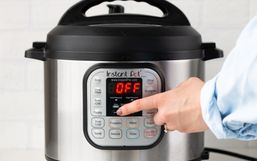 Do you know what FOMO is? Fear of missing out. I've been experiencing it ever since everyone under the sun got an Instant Pot for...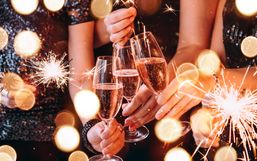 There is no better way to celebrate the end of a year and the fresh new start of a new one than to go all out at a New Year's Eve...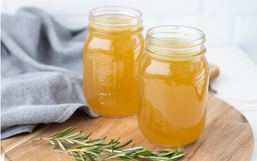 So, you're sick in bed and your stomach is grumbling and you don't know what to eat that won't make you throw up.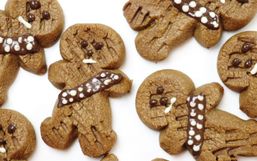 A long time ago in a galaxy far, far away… ...is a party you better get creating a menu for!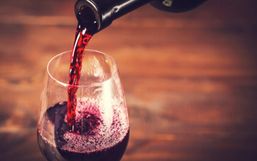 There's no better way to wind down from a busy day than to catch up on your favorite shows with snacks in hand, amirite?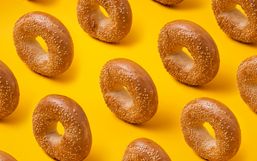 Mark your calendars, National Bagel Day is happening on January 15th, 2020 which means you get to score delicious deals!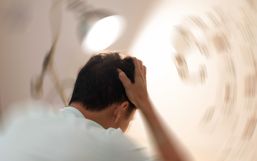 Many people are seeing great success with the keto diet and though a lot of us thought this would be a soon-to-go fad, this keto...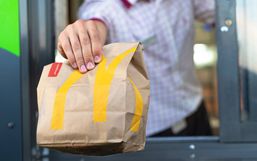 Nothing quite compares to a good ole homecooked meal but sometimes life gets busy. That's where fast-food comes in!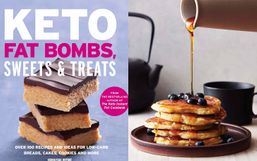 Following a diet is never easy -- it requires planning, motivation, and most of all, dedication.