Bloody Mary's are an iconic drink. A savory cocktail of tomato juice, sauces, rimmed with seasonings and garnished with a stalk of celery.
They're basically alcoholic salad, right?
But what if you took all the elements of a Bloody Mary, and made it into a sheet pan dinner of chicken and veggies that you can serve up alone (for low-carb) or over some pasta in a vodka sauce, just to really bring things home?
Well, we made it…and it worked!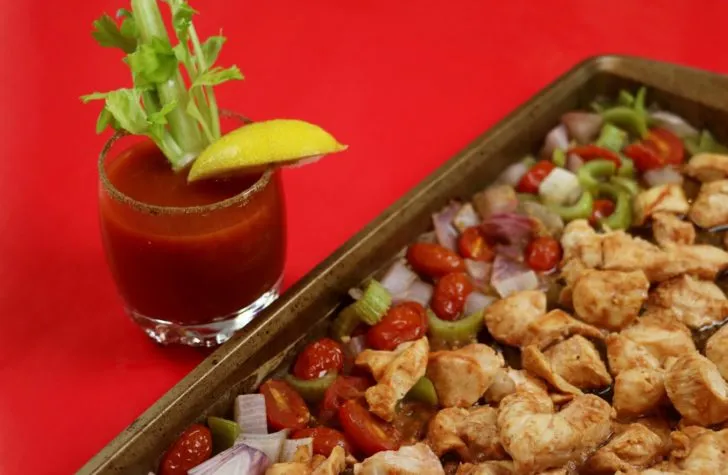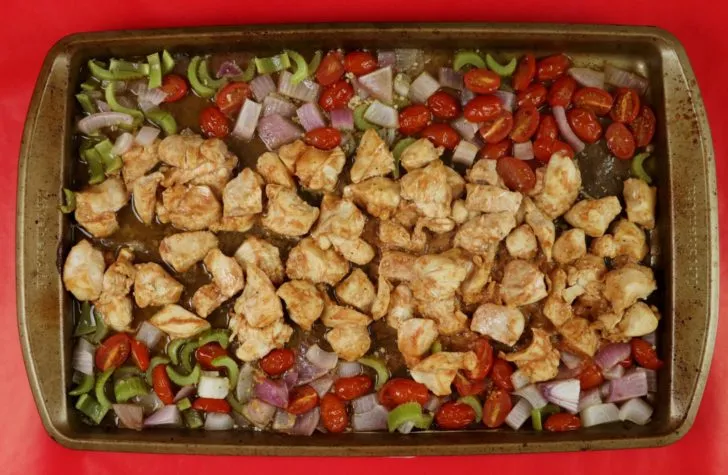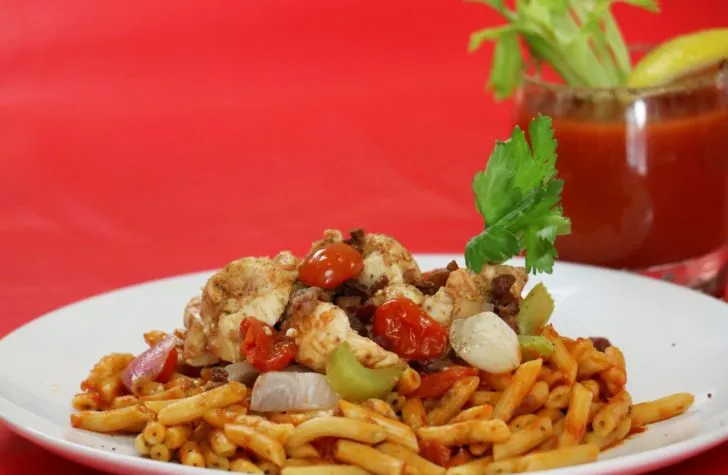 The result was a true Bloody Mary-inspired meal, that was well paired with the veggies we cooked them in. Thankfully, all on one dish, which as we know – is just a little piece of magic that helps you through the evenings.
Cooking for a family? Don't worry – this is alcohol free, and great for kids, too!
Give it a try and let us know what you think!
Ingredients
4 chicken breasts, cubed
1 medium red onion, diced
1 cup grape tomatoes, halved
1 cup chopped celery
1 can tomato juice (we used V8 Seasoned)
2 tbsp minced garlic, divided
1 tbsp worcestershire sauce
1 tsp hot sauce
2 tbsps celery salt, divided
1 tbsp olive oil
1 lime, for squeezing
Cooked pasta & vodka sauce for serving, optional
Bacon bits, optional for garnish.
Equipment
Sheet Pan
Parchment Paper (optional)
Method
Preheat oven to 375 degrees Fahrenheit.
Place your chopped chicken breast into a medium sized mixing bowl and add the following for it's marinade: tomato juice, 1 tbsp minced garlic, worcestershire sauce, hot sauce, 1 tbsp celery salt. Set aside.
Next, add your chopped onion, tomatoes and celery to your parchment-lined sheet pan, and drizzle with olive oil, adding 1 tbsp minced garlic and 1 tbsp celery salt, toss to coat.
Moving the vegetables to the top and bottom of your sheet pan, add your marinated chicken to the sheet pan and spread out evenly.
Cook in the oven for 20 minutes, turning/tossing half way through. Remove when chicken is fully cooked. Drizzle with freshly squeezed lime juice.
Serve immediately over pasta in vodka sauce, on it's own, on rice or enjoy on it's own! Optionally, top with some bacon bits for some added smokiness to your meal. Enjoy!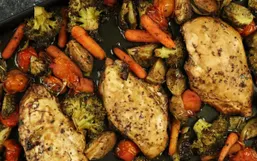 Listen, I get it. I'm a working mother of 3 with a love for good, healthy food that I can easily feed my family without having to...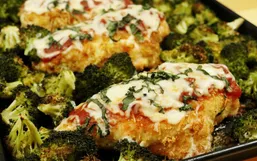 A simple chicken parm recipe for even the most inexperienced of chefs.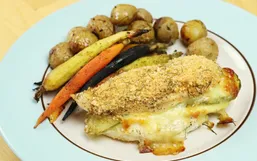 If a deep fried dill pickle and chicken had a baby, this would be it!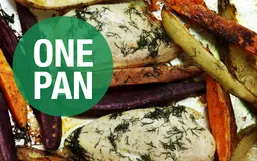 Next time you polish off a jar of pickles, don't just pour the pickle juice down the drain.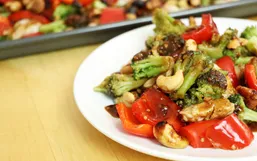 We've been cooking up recipes for a while now, and if there's one thing that we come back to time and time again, in everyday life...
When it comes to dinners whether you're a parent or making dinner for yourself, cutting corners on time but not flavor to make an...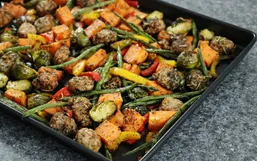 Living a healthy lifestyle doesn't always come easy. There's roadblocks and temptations and meals that are just too convenient to...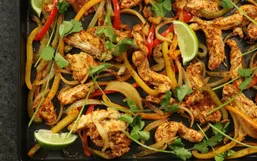 Pretty much the easiest way to make chicken fajitas at home while optimizing on flavor and saving you time, dishes and energy!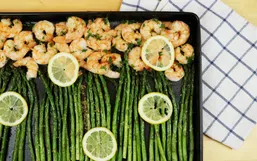 Oh. My. Gosh. This dinner. Let. Me. Tell. You. Shrimp is such a delicious lean protein (meaning you can eat lots of them for...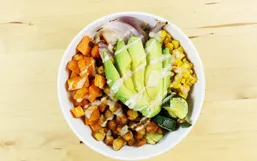 Buddha bowls are all the rage right now, and not just because they're so instagram-worthy.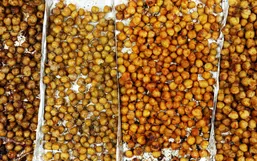 Chickpeas are an amazing plant-based protein that is easily seasoned and roasted to create an on-the-go healthy snack!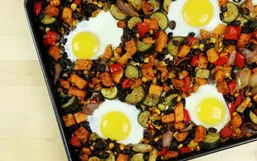 To be honest, I'm not a big breakfast eater. It's too early for me to have an appetite.