Bloody Mary's are an iconic drink. A savory cocktail of tomato juice, sauces, rimmed with seasonings and garnished with a stalk of celery.
They're basically alcoholic salad, right?
But what if you took all the elements of a Bloody Mary, and made it into a sheet pan dinner of chicken and veggies that you can serve up alone (for low-carb) or over some pasta in a vodka sauce, just to really bring things home?
Well, we made it…and it worked!
The result was a true Bloody Mary-inspired meal, that was well paired with the veggies we cooked them in. Thankfully, all on one dish, which as we know – is just a little piece of magic that helps you through the evenings.
Cooking for a family? Don't worry – this is alcohol free, and great for kids, too!
Give it a try and let us know what you think!
Ingredients
4 chicken breasts, cubed
1 medium red onion, diced
1 cup grape tomatoes, halved
1 cup chopped celery
1 can tomato juice (we used V8 Seasoned)
2 tbsp minced garlic, divided
1 tbsp worcestershire sauce
1 tsp hot sauce
2 tbsps celery salt, divided
1 tbsp olive oil
1 lime, for squeezing
Cooked pasta & vodka sauce for serving, optional
Bacon bits, optional for garnish.
Equipment
Sheet Pan
Parchment Paper (optional)
Method
Preheat oven to 375 degrees Fahrenheit.
Place your chopped chicken breast into a medium sized mixing bowl and add the following for it's marinade: tomato juice, 1 tbsp minced garlic, worcestershire sauce, hot sauce, 1 tbsp celery salt. Set aside.
Next, add your chopped onion, tomatoes and celery to your parchment-lined sheet pan, and drizzle with olive oil, adding 1 tbsp minced garlic and 1 tbsp celery salt, toss to coat.
Moving the vegetables to the top and bottom of your sheet pan, add your marinated chicken to the sheet pan and spread out evenly.
Cook in the oven for 20 minutes, turning/tossing half way through. Remove when chicken is fully cooked. Drizzle with freshly squeezed lime juice.
Serve immediately over pasta in vodka sauce, on it's own, on rice or enjoy on it's own! Optionally, top with some bacon bits for some added smokiness to your meal. Enjoy!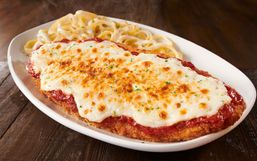 Mmm... is there anything more delicious than chicken parm? It's perfectly crispy on the outside with tender chicken on the inside...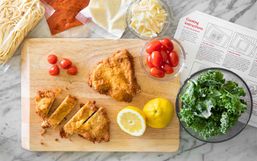 With the dine-in option temporarily closed, restaurants are finding creative ways to serve their customers!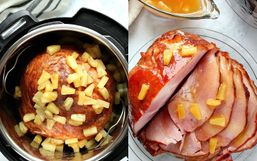 The holiday season is busy, between decorating for Christmas, hosting parties, buying and wrapping gifts it can all be...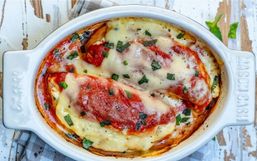 Dealing with picky eaters is never easy. It can be a never-ending battle trying to get them to eat dinner but we're here to put a...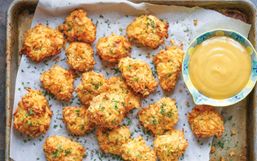 Encouraging your kids to eat more than noodles and sauce can be difficult.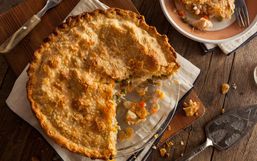 Watching food go to waste is the worst but unfortunately, it happens all too often.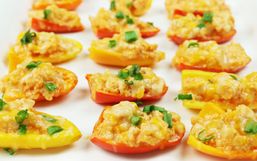 When you're starting or living on a low-carb diet, snacks and appetizers is often the biggest hurdle to overcome.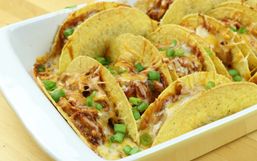 A delicious combination of tacos and enchiladas, for the most simplified of Mexican dinners without all the fuss.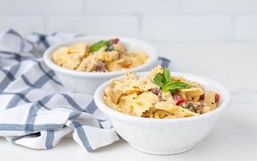 There are countless reasons why chicken is a go-to food for every meal.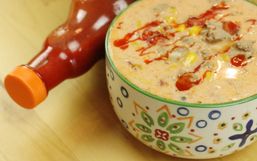 A different spin on a traditional chili, with a creamy buffalo ranch chicken version that will kick up your crock pot dinner a few...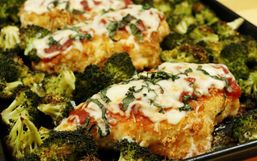 A simple chicken parm recipe for even the most inexperienced of chefs.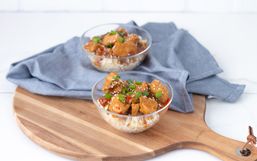 Chicken breast is an incredibly popular dinner main. Popular for its light taste, lean protein benefits, low price tag, and...