Chickpeas are an amazing plant-based protein that is easily seasoned and roasted to create an on-the-go healthy snack! The best part is – you can completely customize the flavors, too! From spicy to sweet, to tangy and sour, there's oh-so many ways to make these. I'm one of those people that likes all the things, and rarely will enjoy just one flavor alone…I need to have options. A perfect solution to that, is to make them 4 different ways, all at once. Using a simple tin-foil hack…you can divide the one pan into 4, then flavor accordingly! We made Tex Mex, Sriracha, Classic S&P, and a Cinnamon & Sugar variety. Stored in mason jars, these are getting eaten by the handful! Easy Chickpeasy!
Ingredients
3 cans chickpeas, drained & rinsed
2 tbsp olive oil
1/2 tbsp coconut oil
TEX MEX: 1 tsp each: chili, cumin, 1/2 tsp each: paprika, onion & garlic powder, lime juice
SRIRACHA: 2-3 tbsp sriracha sauce
SALT & PEPPER: 1 tsp salt, 1 tsp pepper
CINNAMON & SUGAR: 1 tsp cinnamon, 1 tbsp sugar
Method
Preheat your oven to 400 degrees Fahrenheit.
Place your foil over your sheet pan, with extra length on the ends. Fold up 3 dividing walls/borders, making 4 even sections on the pan.
Divide your chickpeas evenly into the 4 sections on the pan.
On the first 3 sections, drizzle olive oil. On the last section, drizzle melted coconut oil.
Begin seasoning each chickpea flavor individually. For the tex mex - add your chili, cumin, paprika, onion & garlic powder and a squirt of lime juice. For sriracha, simply drizzle over the section. For salt & pepper, sprinkle salt & pepper. For cinnamon & sugar, sprinkle cinnamon & sugar.
Hand toss each, washing hands between each flavor as to not mix.
Place in the oven for 30 minutes, tossing every 10 minutes. If the chickpeas aren't crisp to your liking yet, continue cooking until they are. Some may pop, this is normal and just means they're extra crunchy!
Serve immediately, or store in mason jars or ziploc bags for later!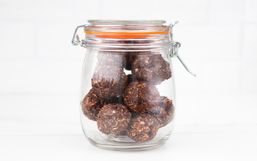 You've probably been seeing recipes for no-bake snack/energy bites online for a few years now. I know I have!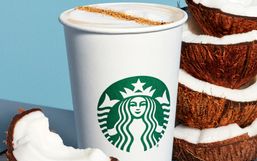 The vegan diet continues to gain popularity and not to mention lactose allergies are on the rise too.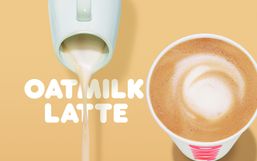 Earlier this week Starbucks announced that they're officially offering 2 new non-dairy beverages nationwide.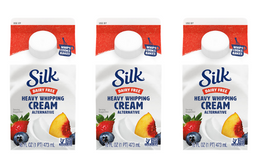 Silk, America's number 1 plant-based beverage brand has added a brand new product to its dairy-free lineup and you seriously need...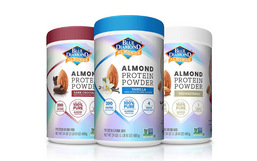 Blue Diamond Growers is entering 2020 with a brand new product, Blue Diamond Almond Protein Powder made from 100% pure almond...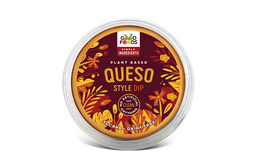 The plant-based diet trend is growing and it shows no signs of stopping!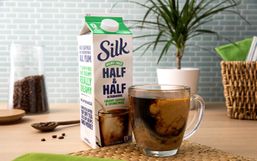 Silk, America's number 1 plant-based beverage brand is back with another exciting announcement!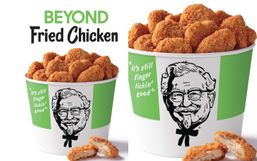 Good news friends, KFC and Beyond Meat are announcing an expanded test of the Beyond Fried Chicken!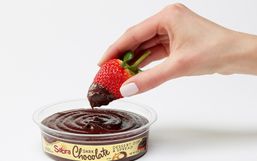 If you haven't heard of dessert hummus yet, it's essentially a sweet spin on a traditionally savory chickpea-based dip.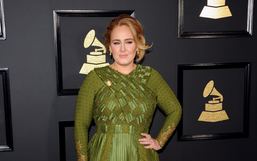 Adele, singer-songwriter and multi-Grammy winner has been making headlines for several years, mostly due to her incredible music...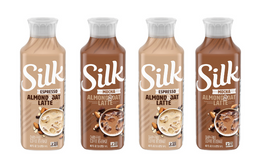 If you don't have time to head to a coffee shop this morning to score your favorite latte, don't fret! Silk, America's No.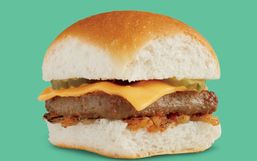 Brace yourselves because White Castle has unveiled amazing news! White Castle announced that they will soon become the very first...