Who is starving after a long day at work and just wants to eat RIGHT NOW?! That would be me. My husband knows that when I say I'm hungry, we have about ten minutes to get to the nearest salad bar or else I transition into the Hanger Monster. And it's just not a good side of my personality for people to experience. At the end of the day, I always come home thinking of what I can make using one sheet pan that will be ready in an hour or less. Meanwhile, I'll snack on some veggies and hummus to tide me over. To keep you from losing your cool at the end of the day due to hanger related emotions, here's two weeks of one sheet pan recipes. They are flavorful, quick to prep and are best served piping hot out of the oven.
1. Moroccan Sheet Pan Buddha Bowl
I've raved about buddha bowls time and time again, and I won't stop! After a weekend of cheat days, I find that this is the best way to infuse my body with all those nutrients I've been missing to kickstart a healthy week of eating.
2. Sheet Pan Korean Chicken and Vegetables
This is such a simple, yet memorable supper that takes chicken and veggies to the "cool meal" status with your kids. It doesn't just have salt and pepper for seasoning, it has so much more than that, which makes it so tasty.
3. Sheet Pan Bruschetta Chicken Dinner with Potatoes and Asparagus
When we said these recipes would be simple, we meant it! Impress your dinner guests with Bruschetta chicken, soft potatoes and asparagus.
4. Sheet Pan No Mess Shrimp Boil
Who loves shrimp?! It's a great healthy option to take the place of a regular chicken supper and is best paired with some chorizo sausage and veggies.
5. One Pan Cranberry Balsamic Roasted Chicken
Have a special occasion coming up? This savory and sweet dish will blow your mind and is perfect for the holidays as well. With the green thyme and red cranberries, you'll be looking for reasons to have a Christmas In July party just to eat this!
6. One Pan Chicken Fajitas
Chicken Fajitas are the best. They just are! They are even better when lime is added to create a spicy and tangy flavor overall. Add into a wrap or serve on a bed of greens for a healthier option.
7.  One Pan Easter Dinner
You don't need to wait for it to be Easter to make this amazing family dinner. Invite some friends and family over and enjoy this simple yet oh so memorable meal over a glass of sparkling champagne and candlelight.
8. One Pan Mediterranean Baked Halibut Recipe with Vegetables
I always see Halibut in the grocery store but never know how to use it other than to make Fish Tacos. Now, I finally have a recipe to transform the Halibut into one incredible meal.
9.One Pan Meatloaf Meal
Meatloaf makes me think of suppers at my In-Laws house in the winter time. There's nothing better than a soul food kind of supper on a rainy or snowy day. Make this well portioned meal after work and your family will think you've spent hours in the kitchen!
10. One Skillet Pork Chop and Veggie Dinner
This meal may not be made on a sheet pan, but all you need is a skillet! Skillets infuse your meals with added iron and last forever. It's a great kitchen investment to make wonderful meals in.
11. One Pan Brunch Hash
Looking for a meal to jazz up your breakfast routine? This brunch hash is perfect for a Saturday morning. Chop up the veggies, crack a few eggs and crawl back in bed until it's ready.
12. One Pan Maple Roast Chicken with Sweet Potatoes and Brussel Sprouts
Maple Syrup makes every supper better. It really does! Make this sweet supper that will transform your regular chicken dinner, once again, into something to be excited about.
13. Sheet Pan Flank Steak with Crispy Potatoes and Broccolini
After a long day of doing chores outside, a supper like this is sure to fill you up with all those good greens and piles of protein.
14. Easy Superfood Baked Salmon
I can't wait to try out this incredible superfood salmon. Topped off with blueberries, this salmon supper will throw your dinner guests for a loop when they see how beautifully colorful it is. Sweet, with a little tangy edge. Perfect!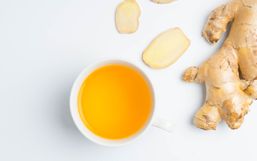 Ginger has been used for thousands of years to treat minor illnesses.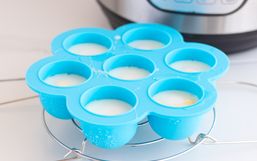 Poached eggs are a delicious addition to your breakfast and a great way to add protein without all the extra oil of a fried egg.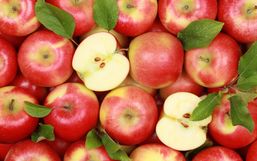 Bloating happens when the stomach becomes swollen after eating and that feeling is never a fun experience.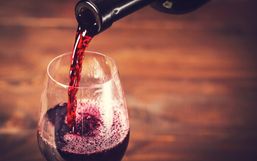 We've all heard it before "be sure to get a good night sleep". But do you know how important that statement really is?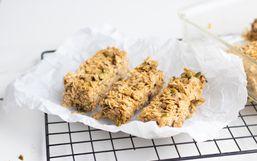 Granola bars are perfect for so many moments: breakfast time; an at-work or school-safe snack; a picnic, playground, or...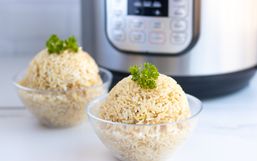 Rice is a staple in most people's homes, including mine! It's filling and the perfect complement to so many dishes, from meat...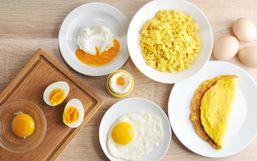 Here's the thing, we tend to put a lot of emphasis on what we shouldn't be eating but it's time the foods we really should be...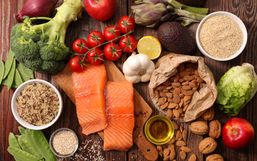 Being comfortable in your body is essential to living a happy life.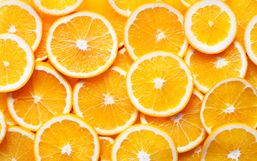 Surely you've heard the word antioxidant thrown around time and time again.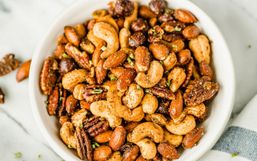 The paleolithic diet, also known as the paleo diet, the caveman diet, or the stone-age diet is a meal plan that predominately...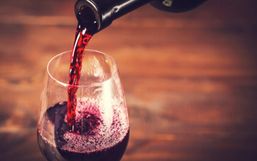 There's no better way to wind down from a busy day than to catch up on your favorite shows with snacks in hand, amirite?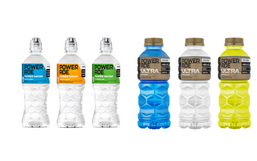 Coca Cola Company unveiled that they are launching two new zero-sugar products to their Powerade brand.