Whether you're the one cooking or the one consuming, there is nothing that can top a one pan tray dinner. They're just so easy to prepare and clean up after, and the flavors meld perfectly across all components of the dish. So yummy! But most sheet pan dinners include meat, which makes us vegans feel a little left out. So we came up with this delicious "mushroom steak" dinner packed full of color and flavor to be enjoyed by everyone – vegan, vegetarian, or otherwise!
This veggie-packed recipe is perfect for the summer months because, with the addition of some liquid smoke, it's tastes like it just came off the grill (even though it definitely came out of the oven)! Whether it'll turn into meal-prepped lunches for the week or be served up on your patio or balcony for guests, it's guaranteed to be a favorite.
Not a vegan? Serving a group of meat-eaters? This one-pan dinner also makes an incredible side dish that can be served up alongside a protein of your choice. Time to head to the grocery store (or local farmers market) and get cookin'!
Ingredients
4 portobello mushrooms, stems removed
1 bell pepper, chopped
1/2 red onion, chopped
1 cup cherry tomatoes
1 bunch asparagus, bottoms removed
1 zucchini, cut into 1/4 inch rounds
1 tbsp water
4 tbsp vegan worcestershire sauce
1 tsp liquid smoke
Sugar free steak spice
Olive oil
Salt and pepper to taste
Method
Preheat oven to 400 degrees Fahrenheit.
Add all vegetables except mushrooms to baking sheet. Drizzle with olive oil and sprinkle generously with steak spice. Toss to combine.
Bake for 25 minutes.
In a small bowl, combine vegan Worcestershire, liquid smoke, and water. Stir.
Using a sharp knife, score the mushrooms to about 2/3 of their depth using a criss-cross or diamond pattern.
Baste each mushroom with the Worcestershire mixture, taking extra care to get the marinade deep into the cuts.
Top each mushroom with steak spice.
Remove vegetables from oven and add mushrooms to the pan. Return to the oven and continue baking for another 20-25 minutes.
Remove from the oven. Add salt and pepper to taste and serve warm!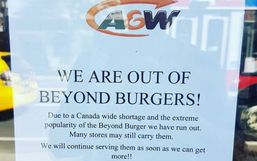 Canada has spoken...and they LOVE the new Beyond Meat burger at A&W.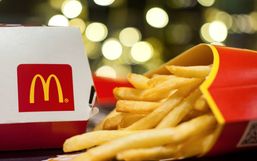 The news everyone has been waiting for is finally here. On September 26, 2019, McDonald's announced they have begun a partnership...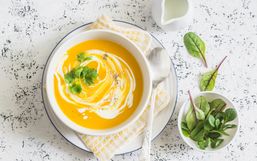 The 77th annual Golden Globes took place last night, Sunday, January 5th, 2020 and while many had their eyes fixed on the...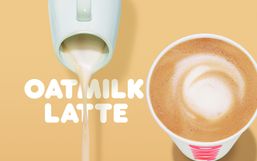 Earlier this week Starbucks announced that they're officially offering 2 new non-dairy beverages nationwide.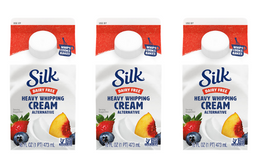 Silk, America's number 1 plant-based beverage brand has added a brand new product to its dairy-free lineup and you seriously need...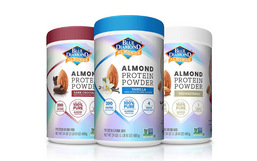 Blue Diamond Growers is entering 2020 with a brand new product, Blue Diamond Almond Protein Powder made from 100% pure almond...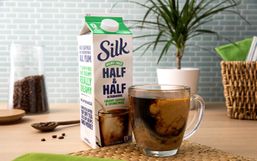 Silk, America's number 1 plant-based beverage brand is back with another exciting announcement!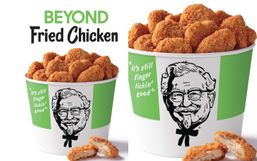 Good news friends, KFC and Beyond Meat are announcing an expanded test of the Beyond Fried Chicken!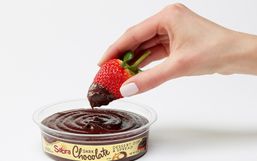 If you haven't heard of dessert hummus yet, it's essentially a sweet spin on a traditionally savory chickpea-based dip.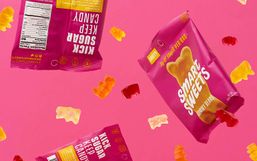 It's no secret that sugar isn't good for you, especially the refined kind we find in sweets.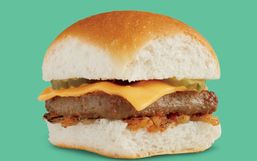 Brace yourselves because White Castle has unveiled amazing news! White Castle announced that they will soon become the very first...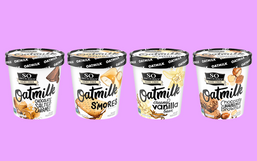 With dairy allergies and vegan dietary preferences on the rise, companies are making the commitment to offer their consumers more...