Whether you're the one cooking or the one consuming, there is nothing that can top a one pan tray dinner. They're just so easy to prepare and clean up after, and the flavors meld perfectly across all components of the dish. So yummy! But most sheet pan dinners include meat, which makes us vegans feel a little left out. So we came up with this delicious "mushroom steak" dinner packed full of color and flavor to be enjoyed by everyone – vegan, vegetarian, or otherwise!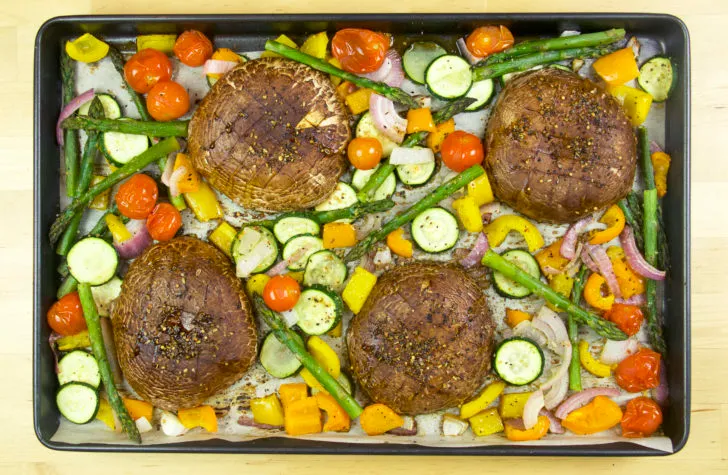 This veggie-packed recipe is perfect for the summer months because, with the addition of some liquid smoke, it's tastes like it just came off the grill (even though it definitely came out of the oven)! Whether it'll turn into meal-prepped lunches for the week or be served up on your patio or balcony for guests, it's guaranteed to be a favorite.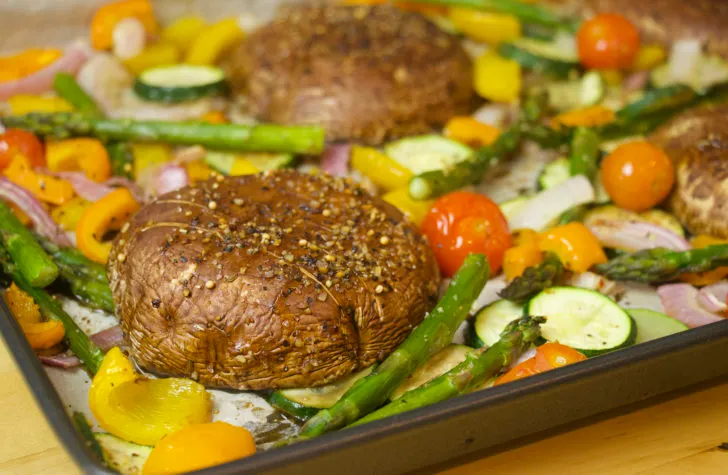 Not a vegan? Serving a group of meat-eaters? This one-pan dinner also makes an incredible side dish that can be served up alongside a protein of your choice. Time to head to the grocery store (or local farmers market) and get cookin'!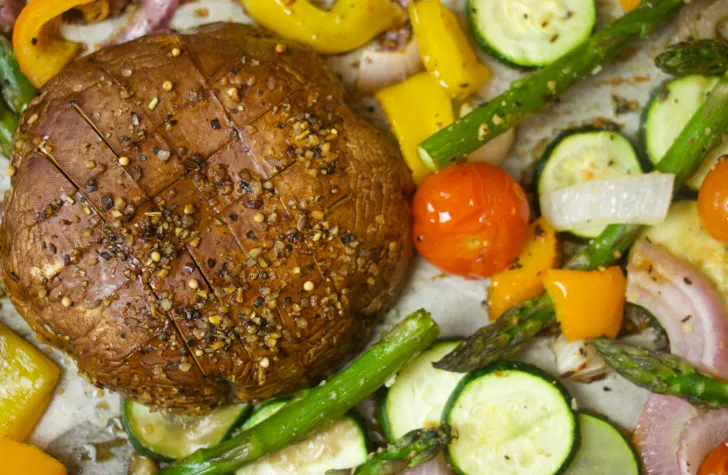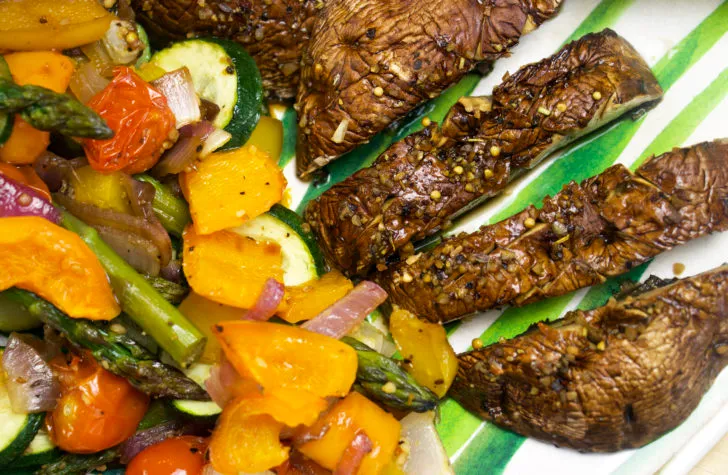 Ingredients
4 portobello mushrooms, stems removed
1 bell pepper, chopped
1/2 red onion, chopped
1 cup cherry tomatoes
1 bunch asparagus, bottoms removed
1 zucchini, cut into 1/4 inch rounds
1 tbsp water
4 tbsp vegan worcestershire sauce
1 tsp liquid smoke
Sugar free steak spice
Olive oil
Salt and pepper to taste
Method
Preheat oven to 400 degrees Fahrenheit.
Add all vegetables except mushrooms to baking sheet. Drizzle with olive oil and sprinkle generously with steak spice. Toss to combine.
Bake for 25 minutes.
In a small bowl, combine vegan Worcestershire, liquid smoke, and water. Stir.
Using a sharp knife, score the mushrooms to about 2/3 of their depth using a criss-cross or diamond pattern.
Baste each mushroom with the Worcestershire mixture, taking extra care to get the marinade deep into the cuts.
Top each mushroom with steak spice.
Remove vegetables from oven and add mushrooms to the pan. Return to the oven and continue baking for another 20-25 minutes.
Remove from the oven. Add salt and pepper to taste and serve warm!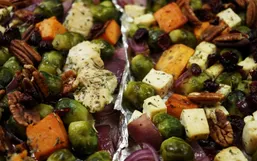 After trying the plant-based diet, my biggest struggle was being able to feed those in my home that are still meat loving humans.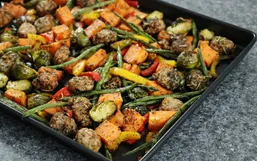 Living a healthy lifestyle doesn't always come easy. There's roadblocks and temptations and meals that are just too convenient to...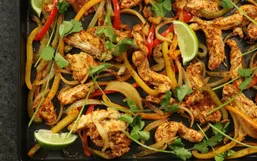 Pretty much the easiest way to make chicken fajitas at home while optimizing on flavor and saving you time, dishes and energy!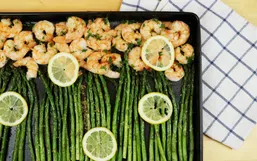 Oh. My. Gosh. This dinner. Let. Me. Tell. You. Shrimp is such a delicious lean protein (meaning you can eat lots of them for...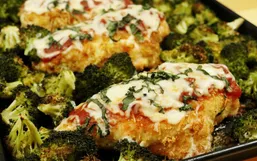 A simple chicken parm recipe for even the most inexperienced of chefs.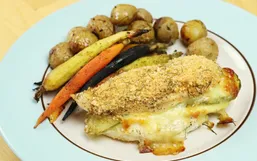 If a deep fried dill pickle and chicken had a baby, this would be it!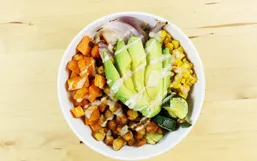 Buddha bowls are all the rage right now, and not just because they're so instagram-worthy.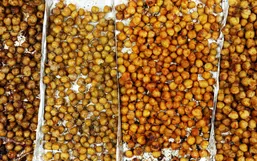 Chickpeas are an amazing plant-based protein that is easily seasoned and roasted to create an on-the-go healthy snack!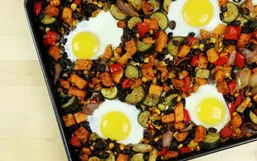 To be honest, I'm not a big breakfast eater. It's too early for me to have an appetite.
Summer is here, and with summer comes fun family road trips! If you're anything like me, I start getting tired of having to pick...
The days are getting shorter, and the leaves are changing color and we are slowly settling into fall weather.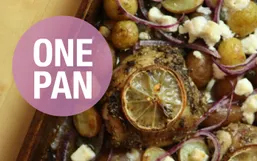 Most of us love to cook a whole well-rounded meal for our friends and family, but the reality is - we often just lack time and...