Whether it's game day, or just a regular Wednesday night meatloaf dinner, this recipe is GOING to win the mouths you feed. With a prosciutto wrapping (mimicking a cupcake liner) as well as an incredibly moist and flavorful turkey meatloaf fill, it's then finished off with a topping of piped-on mashed potatoes creating a hand-held meatloaf that makes for perfect portions and easy serving, perfect for parties. It's also perfect for toting the leftovers in lunches the next day (you know, if you manage to have any leftovers). This adorable meatloaf "cupcake" is going to be requested again and again. So, just go ahead and pin it right now, you're going to need it.
Ingredients
1 1/2lbs ground turkey
1 cup bread crumbs (substitute for gluten-free breadcrumbs if desired)
1 medium onion, finely chopped
1 tbsp minced garlic
1 egg
1 1/2 tsp salt
1/2 tsp pepper
1 can of tomato paste, 8oz
2 tbsp brown sugar
1 1/2 tbsp Dijon mustard
1 1/2 tbsp Worcestershire sauce (use a gluten-free variety if desired)
12 slices of prosciutto
Homemade or storebought mashed potatoes (must be mashed or whipped enough to pipe though a 1/2" tip)
*optional* cheddar cheese topping, green onion, crumbled bacon as "sprinkles"
Equipment
Muffin Tin
Mixing Bowl
Piping Bag
Measuring Cups
Method
First, set your oven to 350 degrees F. Prepare your mashed potatoes if needed, and set aside.
Next, line your muffin tin with slices of prosciutto. We used one slice per tin, folded over once.
In a large mixing bowl, combine your meatloaf mixture, using your hands, using all of the remaining ingredients.
Using a measuring cup, scoop a heaping 1/4 cup of the mixture into each prosciutto lined muffin tin. If you have leftover meat mixture, add more to each cup until it's all evenly dispersed.
Bake in the oven for 45 minutes, or until the prosciutto is crispy on the outside, and the meatloaf is cooked through.
Using a piping bag filled with mashed potatoes, pipe the mashed potatoes on to the top of each meatloaf cupcake, resembling a cupcake frost (short on time? you can use an ice cream scoop of mashed potato on the top of each one).
Serve once cool enough to handle. Or, optionally - you can put them back in the stove for another 5 minutes to crisp the tops of the mashed potatoes (this is a great time to add shredded cheese, and bacon crumbles to the top!).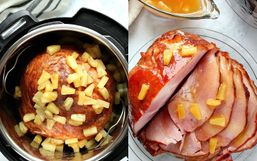 The holiday season is busy, between decorating for Christmas, hosting parties, buying and wrapping gifts it can all be...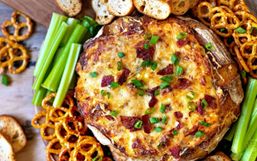 Crispy bacon is especially enjoyed for breakfast but it has quickly made its way into every meal of the day!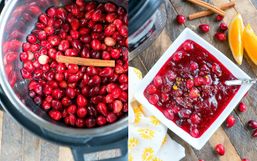 The holidays are a busy time of year, between hosting guests, planning a dinner, and catering to everyone's needs it can get...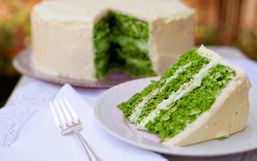 Are you planning to celebrate St. Patrick's Day this year? Whether you're planning to attend a posh party, a casual get-together...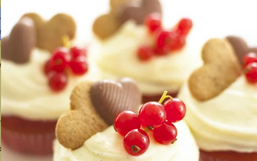 Valentine's Day is just a few weeks away and there's no better time than now to start planning.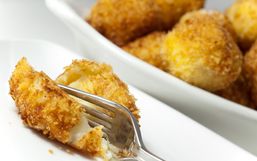 After the holiday season is over, you might find yourself piled high with leftovers.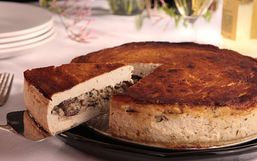 Hosting Thanksgiving can be stressful, especially when you hear a vegetarian will be joining you.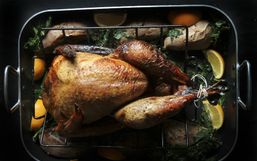 Turkey is really the star of the Thanksgiving meal. All the side dishes and desserts are there to complement the bird.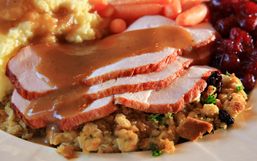 Roasting a turkey is the classic American Thanksgiving tradition. Unfortunately, most turn into dry, desiccated pieces of meat.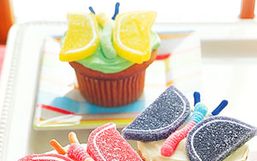 Mother's Day is quickly approaching and the HalfHourMeals countdown to Mother's Day is in full force today with 7 cool cupcake...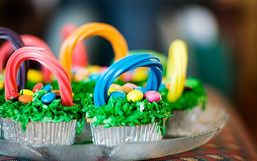 Are you looking for delicious little treats to make for your family and friends this Easter?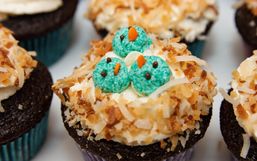 When we released our 10 Cute Easter Cupcake Ideas for Kids we received such an overwhelmingly positive response that we've...