It's no surprise that chicken breast is such a popular dinner choice for so many families. It's mild taste & texture, lean and packed with protein. It's also well loved by children as well as adults, making it a great week-night dinner menu option.
But…we get bored. Of course we do! You get stuck in a rut of cooking chicken the same ol' way you always have, and it's time to get reinvigorated with a recipe that's gonna kick your chicken breasts up a notch.
Originally this was conceived by trying to find a low-carb option for enjoying fajitas. Since fajitas get almost all their carbs from their tortilla wrappings, it made the most sense to eliminate them completely. So, with all the vegetables of a fajita, plus cheese, packed right into the chicken breast centre and cooked together, a new form of fajita was born.
Stuffed chicken is always an impressive meal to serve, and this one you can side however you please. Going low-carb? try it paired with our Mexican Cauliflower Rice recipe!
However you decide to enjoy it, this is an easy yet impressive weeknight meal option that everyone will love!
Ingredients
4 Chicken Breasts
1/2 Orange Bell Pepper, sliced
1/2 Yellow Bell Pepper, sliced
1/2 Green Bell Pepper, sliced
1/2 Red Bell Pepper, sliced
1/2 Red Onion, sliced
4 Slices of Cheddar Cheese
2 tbsp Olive Oil
2 tbsp Cajun Seasoning
Salt & Pepper, to taste
Equipment
Parchment/Foil Lined Baking Sheet
Method
Preheat your oven to 350 degrees Fahrenheit.
Next, slice all your vegetables and set aside.
Butterfly your chicken breasts (slicing the centre open, still leaving one side in tact), and begin to fill with the peppers, onions and cheese, and close. Repeat for each and place on the lined baking sheet.
Brush each with olive oil, then sprinkle with salt & pepper and cajun seasoning.
Bake for 45 mins or until cooked through.
Enjoy!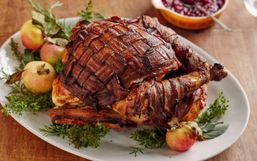 Thanksgiving preparation is hard enough, add in dietary restrictions and then the level of complications keeps rising.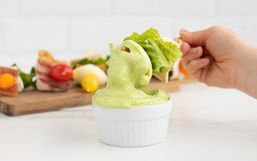 Let me start by answering the question I know you're wondering - "Is this dressing good enough that I should actually take the...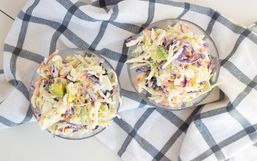 Coleslaw might be on the most beloved summer salads in North America. Why you ask? I have no idea.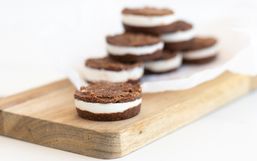 Fat bombs are an essential part of the Keto diet, allowing you to intake a large amount of healthy fats in just a couple of bites.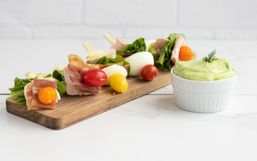 These little Cobb Salads on a Stick are all the deliciousness of a loaded cobb salad without the mess or need to sit down to enjoy...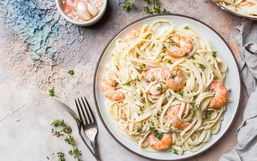 Some may have been lured into the keto diet for weight loss, while others may have been attracted to the idea of indulging in...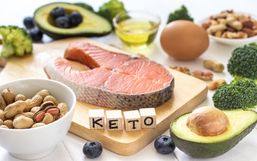 In short, the goal of the keto diet is to fuel your body with the right foods so that your body can enter a metabolic state called...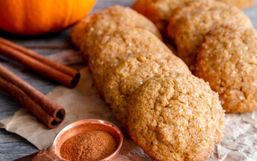 There is a lot to look forward to in fall. For starters, the crisp air brings on beautiful changing leaves, apples are ready to be...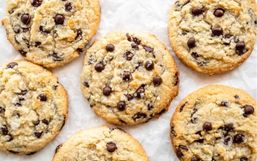 Following any diet alone can be hard but if you're able to encourage the entire family to participate you may be more inclined to...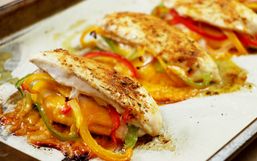 Following the keto diet means that you've committed to eating a diet that is high in fat, low in carbs and moderate in protein.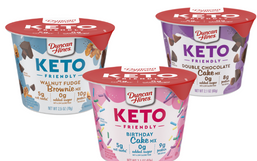 There's nothing better than the convenience of cake mix, especially for those that don't have that natural baking skill!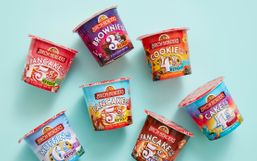 Attention keto-dieters, Birch Benders has a new lineup that you don't want to miss!