Chicken fingers are one of the best foods to satisfy a fast food craving. They're deep fried, crispy and have tons of dipping sauce. What if I told you that you could enjoy your beloved chicken fingers without the guilt? What if, the next time you want to zip out to a fast food restaurant, instead, you make a batch of home made chicken fingers that are even better than what you could've bought? The time and effort you would put into making the chicken fingers will make them taste even better. They're so healthy, you can even include them as a regular Friday night snack or family meal on the weekly menu. No matter how you serve them up, food always tastes better when it's home made.
1. Baked Coconut Chicken Tenders with Mango Mustard Sauce
Take a gourmet approach to a regular meal. This mango mustard dipping sauce will take your chicken strips to the next level!
2. Ritzy Baked Chicken Tenders
Make your chicken tenders with ingredients from around the house. Ritz crackers taste great on their own, but they taste even better on chicken!
3. Oven Baked Ranch Chicken Tenders
Flavor your chicken tenders with your favorite seasoning – ranch! These chicken tenders will go down as one of your favorite not-so-guilty pleasures.
4. Crispy Buffalo Tenders
When your chicken tenders just aren't doing it for you, make these buffalo flavored chicken strips instead! Packed with flavor without being deep fried.
5. Whole30 Chicken Tenders
Sticking to that infamous Whole30 diet? You don't have to leave all your pleasures and indulgences behind. These chicken strips were made for you.
6. Crispy Baked Cornflake Chicken Fingers
Tired of eating corn flakes for breakfast? Have them for supper instead! They make a great crust for your chicken fingers.
7. Baked Chicken Fingers
These strips of deliciousness come to you straight out of the oven instead of the fryer. Dip in your favorite home made sauce and you won't be disappointed!
8. Quinoa Crusted Tofu Nuggets
Enjoy some chicken nuggets without the animal ingredients! These tofu nuggets will satisfy your fast food cravings just as much as all the other recipes. Dig in!
9. Almond Crusted Chicken Nuggets
Instead of your regular bread crumbs or crackers, use some good old almonds for your crust. It's a crust that is packed with healthy fats and tons of protein. Perfection!
10. Quinoa Chicken Nuggets
Wrap up your chicken and quinoa meal into one delectable dish. These nuggets are so easy to make and even easier to eat!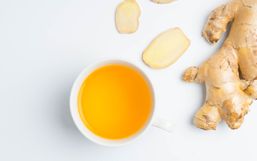 Ginger has been used for thousands of years to treat minor illnesses.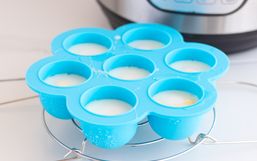 Poached eggs are a delicious addition to your breakfast and a great way to add protein without all the extra oil of a fried egg.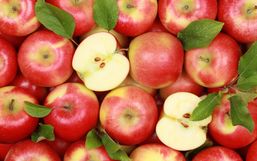 Bloating happens when the stomach becomes swollen after eating and that feeling is never a fun experience.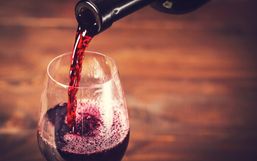 We've all heard it before "be sure to get a good night sleep". But do you know how important that statement really is?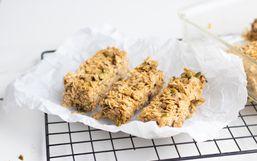 Granola bars are perfect for so many moments: breakfast time; an at-work or school-safe snack; a picnic, playground, or...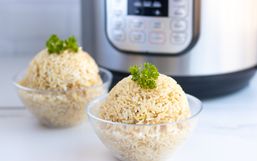 Rice is a staple in most people's homes, including mine! It's filling and the perfect complement to so many dishes, from meat...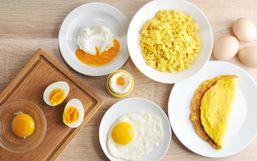 Here's the thing, we tend to put a lot of emphasis on what we shouldn't be eating but it's time the foods we really should be...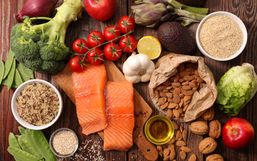 Being comfortable in your body is essential to living a happy life.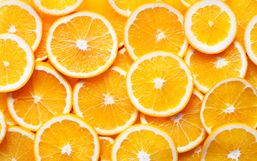 Surely you've heard the word antioxidant thrown around time and time again.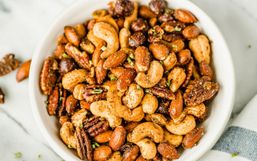 The paleolithic diet, also known as the paleo diet, the caveman diet, or the stone-age diet is a meal plan that predominately...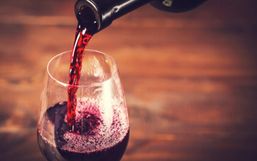 There's no better way to wind down from a busy day than to catch up on your favorite shows with snacks in hand, amirite?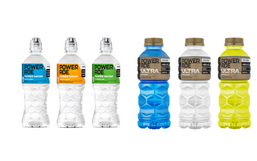 Coca Cola Company unveiled that they are launching two new zero-sugar products to their Powerade brand.