Sheet pan dinners are the answer to all your weekday dinner problems. They're fast to make, easy to clean up after, incredibly delicious, and tend to be no-fail. That's my kind of recipe!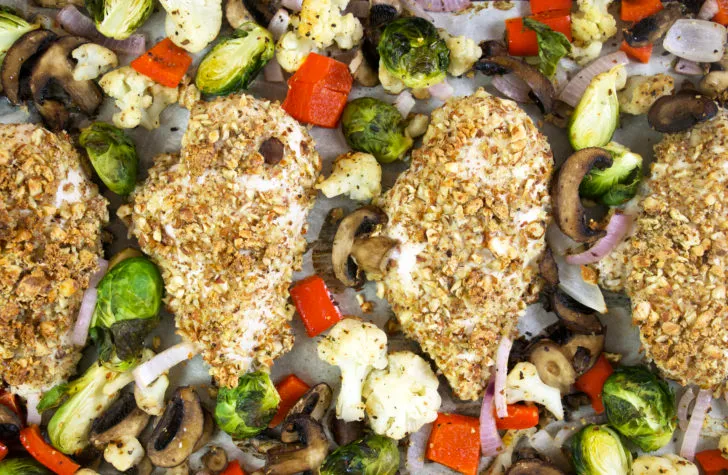 This sheet pan dinner is seriously dressed up with a crunchy nutty coating that compliments the juicy chicken and low-carb vegetable medley that makes up this meal. Instead of using a more traditional carb-heavy coating like breadcrumbs, we simply threw some almonds in the food processor to create a keto-friendly crust.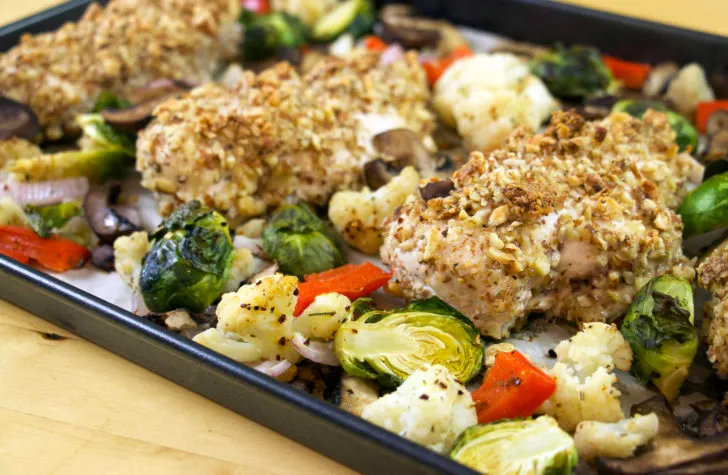 Whether your following the ketogenic diet or not, this recipe is sure to be a winner in your house! Whip it up on a Sunday to meal prep for the coming week or throw it together on a busy Wednesday night to get yourself over the mid-week meal slump. We promise, you'll keep coming back to this recipe over and over.
Ingredients
3/4 cup raw almonds
2 tsp + 1 tbsp Italian seasoning
1 tsp paprika
1/2 tsp salt
1 egg, beaten
4 boneless skinless chicken breasts
1 red bell pepper, chopped
1 cup brussels sprouts, halved
1 cup cauliflower florets
1/2 cup red onion, chopped
1 cup cremini mushrooms, sliced
Olive oil
Method
Preheat oven to 375 degrees Fahrenheit.
In a food processor, combine almonds, 2 tsp Italian seasoning, paprika, and salt. Pulse until almonds are chopped into small pieces. Transfer to a shallow bowl.
Coat chicken breast in the beaten egg, then dredge in the almond coating. Place on baking sheet. Repeat for all chicken breasts.
In a large bowl, combine all vegetables. Add olive oil and Italian seasoning. Toss to coat.
Place vegetables on tray around the chicken. Bake for 25 minutes until chicken is cooked through and vegetables are softened.
Remove from oven and serve hot!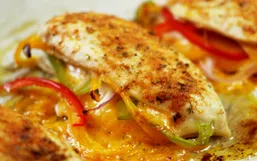 It's no surprise that chicken breast is such a popular dinner choice for so many families.
Chicken is a great staple in the kitchen. It tastes wonderful on its own and you can make it in many different styles.
Chicken stir-fry is an easy and healthy meal that has become a staple in many households.
A great way to add some flavor to your sandwich or wrap is by adding chicken.
Spring is officially upon us and there's no better time than now to start dreaming up some fresh and delicious meal ideas.
Chicken breast is an incredibly popular dinner main. Popular for its light taste, lean protein benefits, low price tag, and...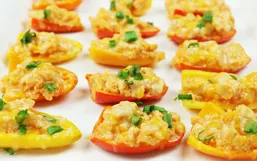 When you're starting or living on a low-carb diet, snacks and appetizers is often the biggest hurdle to overcome.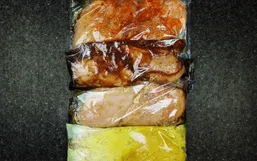 While summer brings out that desire to get marinading and grilling up a storm, these recipes for marinades will last you all year...
Chicken fingers are one of the best foods to satisfy a fast food craving.
Chicken is a great supper option to fill up on tons of protein without overloading on fat or calories.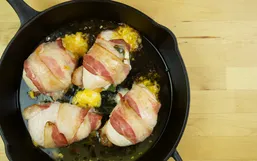 There's no denying that jalapeño poppers are a fan-favorite appetizer!
We all crave delicious fried food from time to time. However, if those cravings become a regular habit, then those fried foods can...