What is your biggest challenge when you start a new diet? For me, it's sugar. Forget the deep fried food – I can skip that. But sweets? It's brutal. But with the Keto Diet, you can't really allow yourself a sugary treat because you risk slipping out of ketosis.
So to help out all you Keto-dieters out, we are going to explore some of the many copycat recipes that will help you enjoy being on a low-carb diet without feeling like you're missing out on a thing. FOMO be gone!
1. Keto Copycat In-N-Out Burger
This burger is a delicious low-carb take on an In-N-Out favorite, topped with caramelized onions and a creamy dreamy sauce! It's so tasty that even non-Keto dieters will enjoy it, so what are you waiting for?!
https://www.bonappeteach.com/keto-copycat-in-n-out-burger/#.XQKLQ9NKg6U PHOTO AND RECIPE HERE: BON APPETEACH
2. Keto Sugar-Free Krispy Kreme Copycat Doughnuts
Do not fret, we've got your sweet tooth covered with these Krispy Kreme doughnuts! They're airy, doughy, and spongy AND covered in a mascarpone frosting. Drooool.
https://queenketo.com/keto-sugar-free-krispy-kreme-copycat-doughnuts/ PHOTOS AND RECIPE HERE: QUEEN KETO
3. Keto Instant Pot General Tso's Chicken
A sweet and spicy Asian dish that is sure to be a hit with your entire family and it's easily and conveniently made in an Instant Pot so that dinner gets on the table quickly!
https://hip2keto.com/recipes/keto-instant-pot-general-tsos-chicken/ PHOTOS AND RECIPE HERE: HIP2KETO
4. Starbucks Iced Matcha Latte
Starbucks has the best iced matcha latte but it's got a pretty big price tag attached to it, especially if you're drinking it multiple times a week. But it's easy to replicate at home and make sugar-free! This is the best low-carb way to start your day – we promise.
https://cookingwithjanica.com/copycat-starbucks-iced-matcha-latte-recipe/ PHOTOS AND RECIPE HERE: COOKING WITH JANICA
5. Copycat Chipotle Beef Barbacoa
This simple slow cooker beef barbacoa recipe only requires ten ingredients and is naturally low-carb. Top with some gauc for a high-fat lunch or dinner! You'll feel like you're chowing down in Chipotle but you'll actually be in the comfort of your own home.
https://www.wholesomeyum.com/recipes/copycat-chipotle-barbacoa-slow-cooker-low-carb-paleo/ PHOTOS AND RECIPE HERE: WHOLESOME YUM
6. Keto Fried Chick-Fil-A Chicken Tenders
These chicken tenders use almond flour to get that crispy coating and stay low-carb! Dip them in this simple keto copycat Chick-Fil-A sauce for some extra flava-flav!
https://www.meganseelinger.com/blog/ketofriedchickentenders PHOTOS AND RECIPE HERE: MEGAN SEELINGER
7. Starbucks Lemon Loaf
This citrusy lemon loaf has a fraction of the carbs that the Starbucks version has, making it a perfect swap if you normally enjoy the high-priced cafe version.
https://kaseytrenum.com/keto-lemon-bread-recipe-perfectly-moist-delicious/ PHOTOS AND RECIPE HERE: KASEY TRENUM
8. Copycat Keto Wendy's Chocolate Frosty
There is nothing better on a hot summer day than a Wendy's frosty and this copycat recipe makes some easy swaps to ensure that it's sugar-free and keto-friendly! All you need is five simple ingredients to whip up this creamy keto treat.
https://hip2keto.com/recipes/wendys-chocolate-frosty/ PHOTOS AND RECIPE HERE: HIP2KETO
9. Better Than Take-Out Spring Roll In A Bowl
Takeout egg rolls are delicious, let's be honest. But they're crazy unhealthy and definitely not Keto. But we've got a workaround here with this Egg Roll in a Bowl – essentially the filling of a traditional egg roll. It's as delicious as it sounds, we promise. And it's quick to make with a little help from your Instant Pot.
http://www.forkly.com/recipes/better-than-takeout-low-carb-instant-pot-egg-roll-in-a-bowl/ PHOTOS AND RECIPE HERE: FORKLY
10. Starbucks Copycat Egg Bites: Fire-Roasted Red Pepper & Cheese
Starbucks has long been the coffee and breakfast-on-the-go queen and with their recent release of the Sous Vide Egg Bites, the craze has continued. Their bites are creamy and delicious and altogether fairly healthy, but they're also super expensive – totaling just shy of $5 for two of them! We took a look at their recipe and realized that it's so easy to recreate them at home and with cleaner ingredients. And as a bonus, they're made in the Instant Pot and keto-friendly!
http://www.forkly.com/recipes/starbucks-copycat-egg-bites-fire-roasted-red-pepper-cheese/ PHOTOS AND RECIPE HERE: FORKLY
11. Starbucks Caramel Frappuccino
This copycat Starbucks Caramel Frappe is a low-carb version that tastes just like the real thing! Keto-dieters rejoice! You don't have to miss out on this summer staple any longer.
https://simplysohealthy.com/low-carb-copycat-starbucks-coffee-frappuccino/ PHOTOS AND RECIPE HERE: SIMPLY SO HEALTHY
12. Creamy Keto Irish Cream Bailey's Liqueur
Bailey's Irish Cream anyone? So delicious. But also packed with sugar, which is a definite no-no when you're on the Keto diet. In fact, most alcoholic drinks and cocktails aren't keto-friendly. Welp! But Irish Cream Liqueur is a summer drink staple, whether it's in your coffee at the cottage, topped with marshmallows roasted around the campfire, or on ice on a hot afternoon. Not to leave Keto-dieters out, we created this super simple low-carb Creamy Keto Irish Cream Liqueur that you can easily make at home!
http://www.forkly.com/recipes/creamy-keto-irish-cream-liqueur/ PHOTOS AND RECIPE HERE: FORKLY
13. Low Carb Keto Everything Bagels
This low-carb version of the Starbucks Chonga bagel (Everything Bagel + Cheese) is to die for and now you can eat it without slipping out of ketosis! It's a perfect way to start your day!
https://peaceloveandlowcarb.com/low-carb-keto-everything-bagels/ PHOTOS AND RECIPE HERE: PEACE LOVE AND LOW CARB
14. Keto Copycat Red Lobster Cheddar Biscuits
These low-carb keto biscuits take less than 30 minutes and will crush those Red Lobster cravings you're having! They're tender, soft, cheesy, and oh so garlicky. Yummy!
https://kirbiecravings.com/keto-copycat-red-lobster-cheddar-bay-biscuits/ PHOTOS AND RECIPE HERE: KIRBIE'S CRAVINGS
15. Healthy Homemade Keto Snickers Bars
This chewy nougat base plus sugar-free caramel, nuts of your choice, and sugar-free chocolate coating makes for a drool-worthy treat. Yum!
https://thebigmansworld.com/healthy-homemade-keto-snickers-bars-vegan-paleo/ PHOTOS AND RECIPE HERE: THE BIG MAN'S WORLD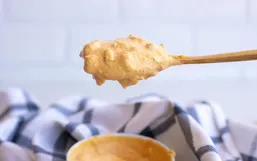 Has anyone else been seeing versions of Big Mac Sauce popping up at the grocery store? I sure have.
Many of us start our day with a trip to Starbucks and fuel our day with a cup of coffee.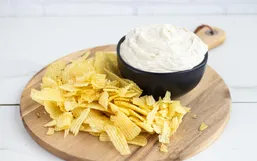 Is anybody else obsessed with Heluva Good Dip? I'm seriously addicted.
Have you ever gone out for supper, eaten the best food you could think of and then crave it for weeks to come?
Let's face it, Starbucks is highly addictive. With their long lists of beverages and delicious meals and snack bar, they have...
Growing up fast food visits were some of the most exciting dinners my siblings and I looked forward to.
Purchasing boxed/bagged food products from the grocery store is convenient, however, I truly believe nothing compares to the...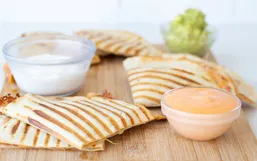 One of my favorite takeout meals is burritos. I love that you get to totally customize a burrito to your liking - from the...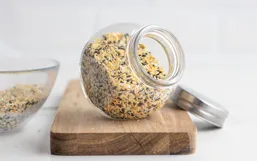 Trader Joe's is known for several popular grocery staples. Among them is their famous Everything But the Bagel Sesame Seasoning...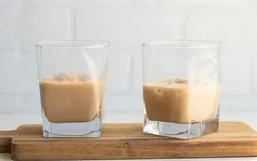 Bailey's Irish Cream anyone? So delicious. Irish Cream Liqueur is a summer drink staple, whether it's in your coffee at the...
When planning a Disney vacation it's important to plan a well thought out itinerary.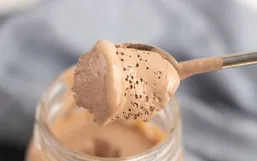 We love a good copycat recipe here at Forkly and this Wendy's chocolate frosty is no exception!