Switching to any new diet can be difficult. Often, you're forced to give up the foods you love but I believe the key to success is adapting your diet to mimic the foods you love. Cauliflower is an excellent ingredient that can do just that. If you're following the keto diet or simply trying to watch your carb intake then these recipes have your name written all over them!
Related Topics (Ads):
We've discovered some of the tastiest recipes using cauliflower that will keep you in line with your diet without sacrificing flavor! These recipes range from grilled cheese to pizza and 13 other delicious dishes!  Jump on the cauliflower trend and discover just how adaptable this vegetable really is!
1. Cauliflower Crusted Grilled Cheese
Grilled cheese is one of the first recipes I learned to cook. It's almost fool-proof and it tastes amazing so there is no wonder why children and adults both like it!
Whip together a dream-worthy grilled cheese that is completely adapted for the keto diet. Ooey-gooey cheese is cooked between two cauliflower crusts that browns and crisps up perfectly on a skillet!
2. Cauliflower Mac & Cheese
Like grilled cheese, mac and cheese is another crowd favorite. You can never go wrong with a creamy bowl of pasta, right?
Skip the pasta and make this cauliflower mac and cheese that is just as good as the real deal! Cauliflower florets create a wonderful texture while cream cheese, cheddar cheese, whipping cream and a few seasonings come together to create the creamy sauce we know and love.
3. Buffalo Chicken Cauliflower Tots
Taters tots make a great side dish and party appetizer. They may be sinfully delicious but they're often not healthy. This recipe puts a healthy twist onto a crowd-favorite by using cauliflower!
These cauliflower tots pack a ton of flavor and have an irresistible crispy outer layer. The best part is that they require simple ingredients and only takes 15 minutes to make!
4. Cauliflower French Fries
If you have a craving for French fries make sure you make up a batch of these delicious cauliflower fries! They're so easy to make that you can even have your kids help with the preparation.
These fries are made from cauliflower, cream cheese, cheddar cheese, coconut flour, and parmesan cheese. They're baked in the oven and pair perfectly with sugar-free ketchup or BBQ sauce.
5. Cauliflower Mexican Rice
Cauliflower Mexican rice is a delicious dish that can turn any normal dinner into a fiesta! Cauliflower can mimic the texture of rice perfectly and will definitely surprise your whole family.
Our recipe is infused with exciting and authentic Mexican flavors such as cumin and chili powder. Enjoy this rice with chopped avocado or turn it into a meal with some cooked ground beef!
6. Loaded Cauliflower
Loaded potatoes are seriously crave-worthy but they're clearly not keto-friendly. Although, with a few substitutions such as cauliflower instead of potatoes, a traditional recipe can be converted effortlessly!
This loaded cauliflower recipe is made with 8 simple ingredients and requires just 20 minutes of your time. Make this dish for any holiday or special occasion! The best part is that no one will notice this is meant for a diet.
7. Cheesy Cauliflower Muffins
Not only are these cauliflower muffins keto-friendly but they're gluten-free too! A food processor will help you chop the cauliflower effortlessly and in turn, makes this a simple and easy recipe to prepare.
These muffins are loaded with cheese and delicious seasonings. You can enjoy these as a snack or pair them with a delicious keto-approved meal!
8. Low-Carb Cauliflower Sushi
Sushi is one of those foods that I seriously crave from time to time but the thought of making it myself intimidates me. If you're like me don't be intimidated any longer because we've created a recipe that shows just how easy it actually is!
In our recipe, we substitute rice for cauliflower rice to keep the sushi low-carb. Further, we stuff the sushi with avocado and cream cheese to boost the fat content to make this an excellent keto-approved meal!
9. Cauliflower Ziti
Craving comfort food? Give this cauliflower ziti a try and it will surely hit the spot!
Cauliflower florets take the place of pasta but don't worry, the cauliflower provides an excellent texture. The florets are smothered in crushed tomatoes, loads of savory seasonings and is topped with ooey-gooey cheese!
10. Low Carb Pizza Margherita with Cauliflower Crust
Much like pasta, pizza is another comforting dish! Pizza is great for parties and for lazy nights in. However, all that pizza dough is clearly not keto-diet approved!
Instead, try making this low-carb pizza made with a simple cauliflower crust. The pizza is topped with all the Margherita pizza toppings such as tomato sauce, fresh mozzarella, and fresh basil.
11. Creamy Chicken and Cauliflower Rice Casserole
If you're looking for a simple yet delicious weeknight dinner that will please the whole family then this casserole has your name on it! This casserole has a lot going on but the flavors and textures work wonderfully together.
In addition, you'll only need 30 minutes to prepare this meal. The casserole is made with protein-rich chicken, low-carb cauliflower rice and loads of creamy ingredients that boost the fat content!
12. Cauliflower Potato Salad
Potato salad is a crowd-favorite. It's perfect for summer barbecues and great for potluck parties too! Although, when you're following the keto diet you can't dive into any ordinary potato salad. Alternatively, make this cauliflower potato salad and be prepared to blow everyone away!
Your friends and family will be impressed by how much cauliflower can mimic the texture of potatoes. Additionally, this recipe contains the same creamy texture and flavors you know and love about a traditional potato salad.
13. Cauliflower Bagels
Breakfast can be a tricky meal, especially for keto dieters. After all, bread, bagels, and potatoes are some of the most popular breakfast foods.
Rest assured, you can still indulge in breakfast favorites like bagels with a recipe like this! These keto-friendly bagels are made from finely chopped cauliflower, cheese, eggs, and a couple of other ingredients. Further, they're topped with everything bagel seasonings that provide an authentic flavor!
14. Beef Tips and Gravy Over Cauliflower Mash
This beef tips and cauliflower mash dinner is over the top delicious. Treat your family to this insanely savory dinner and they won't even know it's keto diet approved!
You'll be provided with a recipe and the instructions on how to cook the sirloin tips, mashed cauliflower, and the savory gravy. The best part is that this dinner only requires 30 minutes of your time! Serve it with a side of your favorite low-carb veggies.
15. Stuffed Green Peppers with Cauliflower Rice
Stuffed peppers are a delicious dinner and an excellent way to encourage your family to each more veggies. However, traditional stuffed peppers are filled with rice and an assortment of other ingredients.
Instead of rice, these peppers are stuffed with cauliflower rice, mushrooms, and Italian sausage. Top the peppers with shredded cheese and then bake them in the oven.
Related Topics (Ads):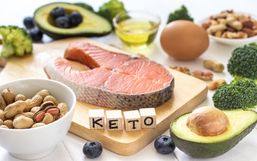 In short, the goal of the keto diet is to fuel your body with the right foods so that your body can enter a metabolic state called...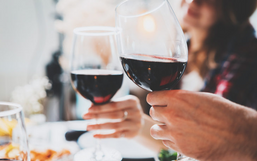 When it comes to a low-carb diet such as the ever-popular Ketogenic Diet (read more on that HERE).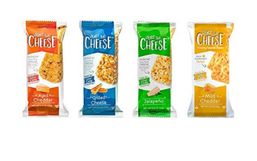 Starting a new diet isn't the hard part but being consistent and dedicated is!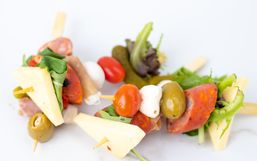 Whether you've been on the Ketogenic diet for a while now or are new to it, you've likely struggled with snacks.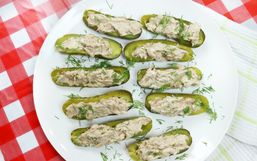 Summer is in full swing and what better way to celebrate the warm weather than to dig into delicious food!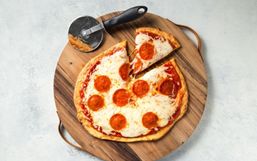 Diets can be so hard to follow especially when strong cravings hit.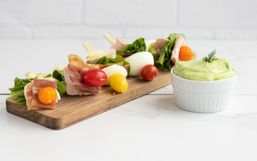 These little Cobb Salads on a Stick are all the deliciousness of a loaded cobb salad without the mess or need to sit down to enjoy...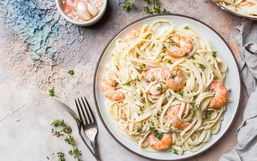 Some may have been lured into the keto diet for weight loss, while others may have been attracted to the idea of indulging in...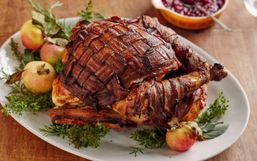 Thanksgiving preparation is hard enough, add in dietary restrictions and then the level of complications keeps rising.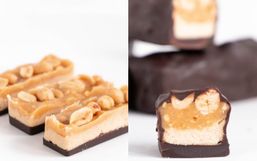 Starting a new diet can be daunting and difficult and staying committed to that diet can be even harder.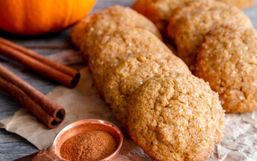 There is a lot to look forward to in fall. For starters, the crisp air brings on beautiful changing leaves, apples are ready to be...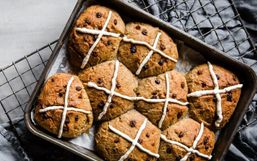 Holidays are great because they generally mean you get to spend more quality time with friends and family and feast on delicious...