Diets can be so hard to follow especially when strong cravings hit. When following the keto diet it's crucial that you don't indulge in carbs and that, unfortunately, means staying away from bread! But I get, bread is just so darn good and comforting.
To help you fight the cravings I'm going to share 12 recipes that will keep you from craving bread! There are some insanely savory and cheesy keto bread recipes as well as a few ideas that will quench your sweet tooth. You can indulge guilt-free with these recipes!
1. Keto Grilled Cheese
Skip the bread because you don't need it! This recipe proves that with a few ingredient substitutions you can indulge in your favorite meals without derailing your diet. The secret, swap bread for this delicious cauliflower crusted sandwiches.
This two-step recipe requires that you prepare the cauliflower bread first. Then, you can assemble the sandwiches and finish cooking them on the stove top. Additionally, you may be surprised to discover that this recipe requires just 4 ingredients!
2. One-Minute Keto Mug Bread
Mug recipes are awesome for single servings. Especially when the whole family isn't participating in the keto diet. The next time you have a craving for bread be sure to try our quick and easy keto mug bread recipe!
The bread cooks quickly because it's prepared in the microwave. In just one minute, you'll have delicious slices of keto bread that you can enjoy as a sandwich, toast, or to eat on its own – your choice!
3. Fathead Pizza
Unwind Friday night with a glass of wine and a slice of pizza. But not just any ordinary pizza, this insanely delicious fathead pizza. While the name of this pizza may raise a brow, your keto diet will be thanking you.
Who needs takeout when you can whip a delicious keto-approved pizza together in just 25 minutes! You'll be provided with two recipes, one using coconut flour and another for almond flour. Top the fathead crust with your favorite keto-friendly toppings and bake it in the oven.
4. Keto Bagels
Breakfast can be hard as a keto dieter because so many common breakfast foods are loaded with carbs. Start your day off right and indulge in a delicious bagel, keto-approved!
These cheesy bagels are made with 5 simple ingredients. Top the bagels with your favorite toppings such as sesame seeds, poppy seeds, or our personal favorite, Copycat Trader Joe's Everything But The Bagel Seasoning.
5. One-Minute Keto Cheesy Garlic Mug Bread
We're sharing another insanely quick (and easy) mug bread recipe! This time, it's infused with flavors of delicious garlic and ooey-gooey cheese. It is seriously addictive. Share this with friends who don't follow the keto diet and watch their shocked faces when you tell them this is "diet" food!
Our mug recipe requires a few simple ingredients. To ensure this bread remains low carb you'll need to use almond flour instead of regular flour. Throw in some garlic powder and Italian seasoning and toss the bread in the microwave. Your tastes buds are seriously going to be dancing once you smell it!
6. Ham and Cheddar Cheese Breakfast Egg Muffins
Among other popular breakfast items, breakfast sandwiches always hit the spot. Unfortunately, all that bread is clearly not keto friendly! So what's the perfect solution you ask? Well, these delicious Keto ham and cheese muffins of course!
If your mornings are often busy, consider preparing these muffins ahead of time! They'll keep in the fridge for 4-5 days. Further, they come together incredibly quickly and can be ready in about 20 minutes.
7. Keto Soft Pretzels
There is nothing worse than walking by a soft pretzel stand in the mall, especially when you know you can't have them! Until today that is!
This delicious soft pretzel recipe is cheesy, salty and seriously delicious! As a bonus, you'll be provided with a few tips and tricks on how to handle the dough so that your baking experience is as easy and fun as possible!
8. Incredible "Banana" Bread
Here's the thing, bananas are not keto friendly. While they may be a healthy fruit, they're loaded with carbs. Just one medium-sized banana contains about 25 grams of carbs. We get it, cravings can hit when you're on a diet and they can hit hard!
The next time your craving delicious banana bread, whip up this tasty recipe. So what's the secret? Sub real bananas, for banana extract and keto-friendly sweetener, to create the unforgettable banana bread flavor!
9. Keto Low-Carb Tortillas
Tacos and burritos are crowd favorites, but as a keto dieter, you can't exactly indulge in a delicious treat like that unless you're willing to have it sans tortilla. There are several cheese-crusted taco shell recipes floating around on the internet but when you're craving a soft flour tortilla, this is the recipe you'll want to make!
If you're a seasoned keto dieter, odds are you already have coconut flour on hand. In addition to the coconut flour, you'll only need a few other ingredients. Once the ingredients are whisked together, you'll prepare the tortillas in a skillet.
10. Cheesy Keto Breadsticks
Do you know what would go really well with that Keto pizza we talked about earlier? These cheesy keto breadsticks, of course!
These breadsticks are soft, savory and oh so cheesy. They'll certainly keep your bread cravings at bay. The best part is that they can be ready in just 25 minutes!
11. Keto Chocolate Chip Muffins
We've talked about several savory keto bread recipes, but what about those sweet tooth cravings? After all, we all get them from time to time. We've got you covered too, with this delicious keto chocolate chip muffins recipe!
Almond flour and sugar-free chocolate chips will help these muffins stay in line with your diet while a keto-approved sweetener makes them irresistibly sweet. They would make an excellent snack or a quick grab and go breakfast!
12. Pillowy-Soft Keto Burger Buns
Keto bread doesn't exactly feel like regular bread as it's often more dense in texture. However, I was utterly shocked when I stumbled upon this recipe! I never thought I'd see the word pillowy-soft and keto in the same sentence! But alas, here we are.
This awesome recipe does require a few ingredients that you may not already have on hand, but the results are seriously worth it! You'll also be happy to know that even know these buns have an unreal pillowy texture, they still come in at about 3 net carbs per serving – WOAH!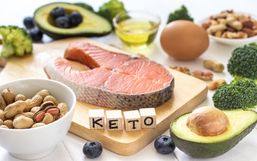 In short, the goal of the keto diet is to fuel your body with the right foods so that your body can enter a metabolic state called...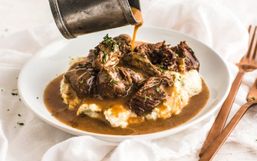 Switching to any new diet can be difficult. Often, you're forced to give up the foods you love but I believe the key to success is...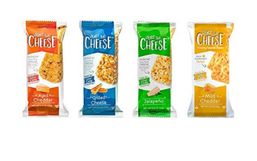 Starting a new diet isn't the hard part but being consistent and dedicated is!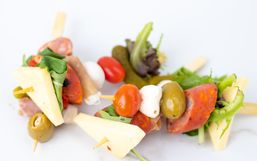 Whether you've been on the Ketogenic diet for a while now or are new to it, you've likely struggled with snacks.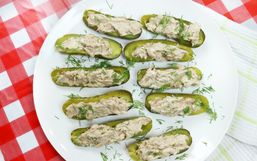 Summer is in full swing and what better way to celebrate the warm weather than to dig into delicious food!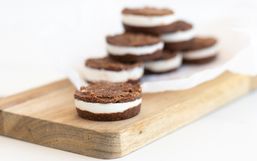 Fat bombs are an essential part of the Keto diet, allowing you to intake a large amount of healthy fats in just a couple of bites.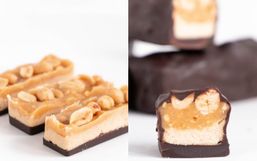 Starting a new diet can be daunting and difficult and staying committed to that diet can be even harder.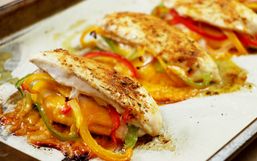 Following the keto diet means that you've committed to eating a diet that is high in fat, low in carbs and moderate in protein.
When it comes to a low-carb diet such as the ever-popular Ketogenic Diet (read more on that HERE).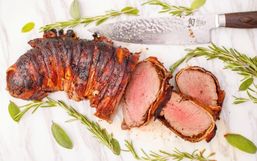 Committing to the keto diet requires hard work and dedication, especially if you want to remain in ketosis.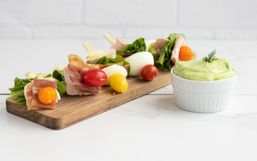 These little Cobb Salads on a Stick are all the deliciousness of a loaded cobb salad without the mess or need to sit down to enjoy...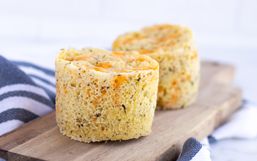 Whether you're a seasoned Ketogenic dieter, or new to the game, you've likely struggled with one major thing - SNACKS.