Growing up fast food visits were some of the most exciting dinners my siblings and I looked forward to. It meant a night out and that always felt special. Now, as an adult, fast food is not just delicious but it is quick and convenient, there is no wonder why so many parents love having fast food as a meal option.
Fast food might not be the healthiest choice available, however, it's important to indulge in the things you love, just in moderation. We have dug deep for these crazily amazing fast food copycat recipes. Not only can you recreate some of your fast food favorites in the comfort of your own home but you might be able to save some money while doing it. Trust us, you'll want in on these recipes!
1. Copycat Chick-Fil-A Sandwich
Chik-Fil-A is prized for their outstanding customer service and polite mannerisms. Along with their inviting restaurant environment, they serve some darn great meals too.
It is my pleasure to share with you one of their most popular menu items, the chicken sandwich. It's crispy on the outside and tender on the inside which has everyone returning for more. With this recipe, you can definitely afford to feed your whole family on multiple occasions!
2. Chick-Fil-A Copycat Nuggets
Along with the chicken sandwich, another popular Chick-Fil-A menu item is their chicken nuggets. They're loved by not just children but adults too.
If your family frequently visits Chick-Fil-A you'll want in on this recipe and because it's so easy you could have your kids join in on the preparation. This recipe will walk you through how to achieve the perfect crispy batter that makes these nuggets so tasty.
3. Taco Bell Homemade Crunchwrap Supreme
If you frequently visit Taco Bell or love to bring the family for delicious Tex-Mex food, then you need to try this copycat Crunchwrap supreme recipe. Make Taco Tuesday a fun new tradition in your household.
By following this recipe you can achieve the same flavors and textures you love about Taco Bells Crunchwrap but with the gratification of making it with your own fresh ingredients. Each layer provides a fun new experience with every bite you take.
4. Subway Copycat Italian BMT Sandwich
When you're feeling a take-out meal that's fresher and less deep fried many of us will scurry off to Subway. The soft homemade bread and large menu create endless options for almost everyone to enjoy. One of the popular sandwiches is the Italian BMT and that is why it made our copycat list.
BMT stands for Big. Meaty. Tasty and that is exactly what you get out this sandwich. This recipe shows you how easy it is to create a delicious sandwich filled with several different kinds of meat, tasty cheese, a delicious sauce and fresh tomato and lettuce. If you're feeling adventurous and want to go the extra mile this recipe also includes a link to their own homemade version of the delicious subway copycat bread.
5. Copycat Arby's Ham And Cheddar Melt (With Arby's Sauce)
Whether Arby's is one of your favorite fast food joints or not you'll love these ham and cheddar melts. This copycat recipe even has a copycat famous Arby's sauce that will make your sandwich taste authentic.
This delicious sandwich starts with on onion bun. By building the layers of ham of your choice and the homemade cheddar cheese sauce you'll quickly recreate a delicious replica.
6. Copycat Arby's Curly Fries
To go along with the delicious ham and cheddar melt or as a side to any meal, you have to try these copycat Arby's curly fries. This recipe recreates the perfect combination of seasonings and crunchy fried potatoes that will taste just like Arby's favorite.
Your secret weapon in this recipe is a spiralizer. The simple, yet genius idea of using a spiralizer will create perfectly cut curly fries. Then, before deep frying, you'll create a delicious batter for the fries. The whole family will defintiely be begging for these again and again.
7. Copycat Animal Style In-N-Out Double Double
Along with several other burger joints, In-N-Out definitely makes the top favorite's in America. Their burgers are juicy and delicious and the aesthetics of their burgers is what makes them so popularly Instagram-worthy.
This recipe is a copycat of their delicious Double-Double burger, animal style. If you're not familiar with In-N-Out, animal style means the burger includes extra Thousand Island spread, mustard grilled patties and lots of extra pickles. The more toppings the better, right? This recipe will walk you through step by step instructions to layer your burger just like a legitimate In-N-Out Double-Double.
8. Homemade Burger King Whopper-Style Cheeseburger
Skip Whopper Wednesday and make this Burger King classic at home for your next fast food craving. The secret to making this burger as authentic as possible is to cook thinly pressed burger patties.
This recipe will even walk you through tips and tricks on how to achieve the perfect ratio of toppings and beef to make it taste and feel like a real Whopper burger the moment you take a bite.
9. Copycat Papa John's Pizza
Papa John's is one of the most popular pizza food chains in America, it's delicious flavors have maintained this restaurant to be a true American favorite. Many of you might even have one right around the corner from your home.
Instead of ordering takeout for your next pizza night try this copycat Papa John's pizza recipe. This recipe provides instructions for not just homemade pizza dough but the sauce too.
10. Little Caesar's Crazy Bread Copycat
Along with Papa John's, Little Caesar's is another American favorite. It's well known for its low-cost pizza and other delicious menu items like the crazy bread.
This recipe is incredibly easy it only takes 16 minutes from start to finish. For added convenience, the dough for this recipe is even storebought. They're so yummy and so easy you might want to make them go along with your copycat Papa John's pizza for a serious pizza party!
11. Copycat KFC Chicken
Do you want finger-lickin' good chicken in your own home? Try this recipe and you can bring homemade KFC into your kitchen, your family will thank you!
This recipe lets you in on the secret batter that makes these fried chicken pieces taste just like they came from KFC. It would be a delicious family dinner or save some money and bring a basket of homemade fried chicken to a potluck. Everyone will most likely beg for the recipe.
12. 5-Ingredient Copycat Chipotle Burrito Sauce
My absolute favorite sauce has to be Chipotle burrito sauce. It's creamy, spicy, and seriously good! I love it so much that I wanted to find a way to make this sauce at home to enjoy whenever I want. Believe it or not, all it takes is five simple ingredients (that you likely have at home already!) and a few minutes to mix it up. Use it on a copycat burrito bowl, quesadilla, pizza – you name it!
13. Chipotle Steak Burrito Bowl
Chipotle is well known for their Mexican-inspired cuisine and simple menu. From burritos to bowls you can have it all. Takeout can get expensive and if chipotle is your go-to lunch stop then consider making these steak burrito bowls instead.
Really, you could wrap all these exciting ingredients into a soft tortilla to make a burrito but burrito bowls are just as filling and delicious but with a few calories shaved off. This recipe will walk you through how to marinate a perfectly seasoned steak to make your bowl taste like it came straight from Chipotle.
14. Wendy's Spicy Chicken Sandwich
Wendy's has many popular menu items that keep their customers coming back time and time again. One of those popular items happens to be their spicy chicken sandwich.
What makes this fried chicken sandwich special is the spicy flavor. The secret, drag chicken breast through a mixture of hot sauce and water in between each flour coating layer. The result will be an exciting spicy crunchy sandwich.
15. Copycat McDonald's Big Mac
McDonald's is not only extremely popular in the states but worldwide. Those golden arches are famous and the menu, even more famous! The iconic Big Mac is a crowd favorite and this recipe proves how easily you can make it at home.
This recipe provides tips and secrets to creating the perfect replica of an McDonald's hamburger patty and the secret Big Mac sauce. Pair this burger with French fries and ketchup for a true McDonald's meal.
16. Easy Big Mac Sauce
Let me tell you, it's mind-blowing how much this tastes like the real deal. There is absolutely no mistaking it! Whether you're trying to recreate a Big Mac at home (with cleaner ingredients and on the cheap!) or you just want a tasty sauce to dress up your dinner that isn't just ketchup, we've got you covered with this easy Copycat Big Mac Sauce.
17. McDonald's McMuffin
Some of our fast food favorites don't just stop at lunch and dinner options. Some of the best fast food available comes from the breakfast menu. Among the popular breakfast choices, the McDonald's McMuffin makes it high up on the list.
They're great options for on the go mornings or for a morning when you indulge in a few too many drinks with friends the night before. Before you head off to the nearest drive-thru give this recipe a try. They even freeze well so you won't need to skip breakfast on your busy mornings.
18. Copycat Krispy Kreme Glazed Donuts
After you've indulged in all your favorite breakfast, lunch and dinner favorites you need to clear that palate with a sweet treat for dessert. Make sure to start with this copycat Krisky Kreme glazed donut recipe.
With this recipe, you can enjoy these famous donuts at home straight from the oven. Who wouldn't want to enjoy a fresh, warm, soft and perfectly sweet donut without having to leave the house?
19. Easy 5-Ingredient Copycat Wendy's Frosty
To wash down that donut you have to try this copycat Wendy's Frosty. Growing up this was one of my favorites treats to enjoy with friends after a fun day.
Treating your entire family is a generous gift but it can quickly get expensive. Save yourself some money and make this one at home!
20. Copycat Cinnabon Cinnamon Rolls
The smell of Cinnabon will lure you right to their counter. There have been countless times I've stepped into a shopping mall and right away know there is a Cinnabon close by. Their cinnamon rolls have an iconic sweet and cinnamon aroma like no other.
If you love Cinnabon you have to try this recipe. You'll get to enjoy the same soft and fluffy texture and sweet flavors as the real thing but now, you can conveniently make them at home. As a bonus, it'll most likely save you money too.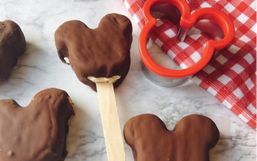 When planning a Disney vacation it's important to plan a well thought out itinerary.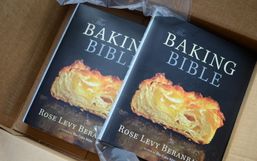 If there's one thing I never feel guilty about buying it's cookbooks, after all they serve a pretty important purpose right?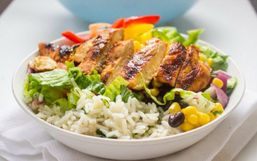 Have you ever gone out for supper, eaten the best food you could think of and then crave it for weeks to come?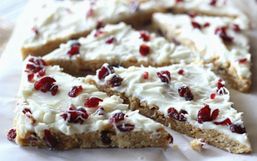 Call me eager but as soon as Halloween is over I'm ready for Christmas!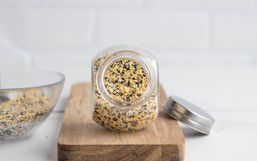 Purchasing boxed/bagged food products from the grocery store is convenient, however, I truly believe nothing compares to the...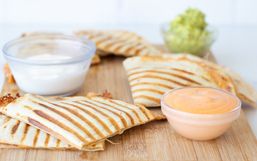 One of my favorite takeout meals is burritos. I love that you get to totally customize a burrito to your liking - from the...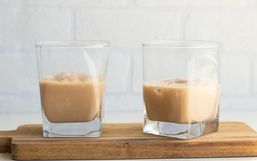 Bailey's Irish Cream anyone? So delicious. Irish Cream Liqueur is a summer drink staple, whether it's in your coffee at the...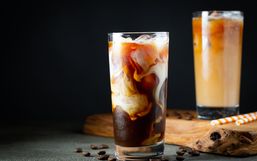 Summer is the most anticipated season of the year! We can enjoy the outdoors, dig into delicious BBQ, and of course, indulge in...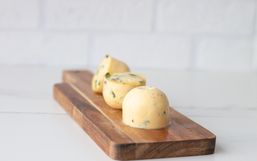 Many of us start our day with a trip to Starbucks and fuel our day with a cup of coffee.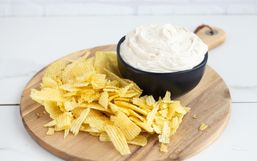 Is anybody else obsessed with Heluva Good Dip? I'm seriously addicted.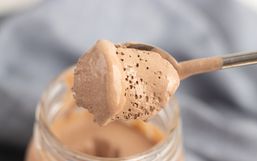 We love a good copycat recipe here at Forkly and this Wendy's chocolate frosty is no exception!
Has anyone else been seeing versions of Big Mac Sauce popping up at the grocery store? I sure have.