Celebrate National Macaroni Day on July 14th with us! In our research we found out that there are two holiday days for macaroni- one the 7th of July and one the 14th. This gives us two yummy weeks of cheesy goodness!
The American idea of macaroni in an elbow shape is only one of the types of macaroni pasta. The name comes from the type of pasta dough. It generally is egg free and has a hollow shape. The name macaroni comes from the Italian "maccheroni" but is more commonly referred to as rigatoni.
Check out our top 10 recipes for Macaroni Day!
1. Mom's Macaroni Salad
[Source: simplyrecipes.com]
2. Deviled Egg Pasta Salad
[Source: halfhourmeals.com]
3. Asian Style Macaroni Soup
[Source: m3rni3.blogspot.ca]
4. Classic Baked Macaroni and Cheese
[Source: halfhourmeals.com]
5. Healthy Macaroni Stew 
[Source: recipebridge.com]
6. Ground Beef Macaroni Dinner
[Source: halfhourmeals.com]
7. Bacon and Leek Macaroni 
[Source: jennyeatwellsrhubarbginger.blogspot.ca]
8. Pumpkin Macaroni Casserole 
[Source: halfhourmeals.com]
9. Italian Macaroni And Cheese
[Source: halfhourmeals.com]
10. Macaroni and Mascarpone Dessert 
[Source: darbyoshea.wordpress.com]
Mac and cheese is everyone's go-to comfort food. The cheesy deliciousness can only be described as mouth-watering perfection.
Do you know what FOMO is? Fear of missing out. I've been experiencing it ever since everyone under the sun got an Instant Pot for...
New Year's Eve is an exciting celebration! It's a chance to reflect on the previous year, set goals for the new year, and...
Macaroni and cheese is the best comfort food - it's also a meal that you know your kids will love every time you make it.
There's no denying that most kids love mac and cheese. There's no denying that most adults do as well.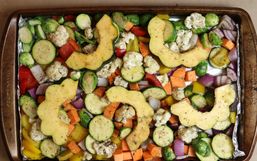 The days are getting shorter, and the leaves are changing color and we are slowly settling into fall weather.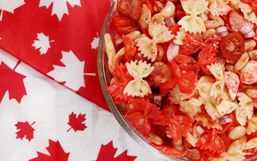 So you've volunteered yourself to bring a salad to your Canada Day festivities this weekend. Splendid!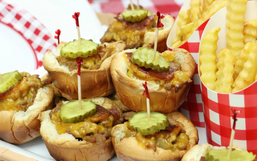 When it comes to patio weather, picnics and pool party season finger foods are an essential for these (not to mention all those...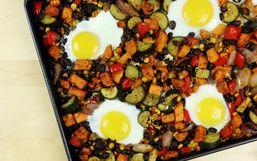 To be honest, I'm not a big breakfast eater. It's too early for me to have an appetite.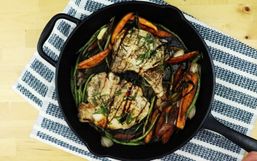 This year I bought my first cast iron skillet. Suddenly, I was no longer sacrificing between a seared cooked, and a slow roasted...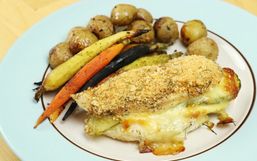 If a deep fried dill pickle and chicken had a baby, this would be it!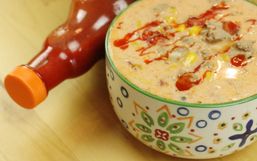 A different spin on a traditional chili, with a creamy buffalo ranch chicken version that will kick up your crock pot dinner a few...