Macaroni and cheese is the best comfort food – it's also a meal that you know your kids will love every time you make it. There are countless recipes for the delicious dish, but many of them are time consuming and difficult. We understand how busy life can be – and we want to make sure you're not wasting time with extensive recipes that leave you stressed out.
For that reason, we've compiled this list of incredibly tasty mac and cheese dishes that can be prepared – start to finish – in under 30 minutes. How's that for efficient?
Take a look at the 7 recipes below and decide which one your family would like the best.
*Click on the images to view the full recipes.
7. Spicy Sausage Mac and Cheese
What's better than traditional macaroni and cheese? Mac and cheese with spicy sausage – that's what! This easy, stove-top recipe is loaded with spicy sausage and sweet cherry tomatoes.
Prep Time: 5 Min | Cook Time: 20 Min
6. Taco Mac and Cheese
This delicious mac and cheese was inspired by a couple of guilty pleasure boxed dinners, but it's made from scratch and tastes a lot better. It's spicy and creamy and loaded with flavor!
Prep Time: 5 Min | Cook Time: 15 Min
5. Three Cheese Macaroni Casserole
Looking for a traditional mac and cheese dish that you can make it under 30 minutes isn't exactly the easiest task. Luckily, we're here to help! This delicious dish uses three different types of mouth-watering cheese, making it one of the most popular recipes on our site.
Prep Time: 10 Min | Cook Time 20 Min
4. Italian Mac and Cheese
Rest assured, you won't find this macaroni and cheese in any box! Sweet roasted tomatoes and salty salami are stirred up with pasta in a creamy, cheesy sauce flavored with wine and pesto. Try replacing the salami with pepperoni, pancetta or prosciutto.
Prep Time: 10 Min | Cook Time: 20 Min
3. Fancy Mac and Cheese
This mac and cheese is about as far from the blue box stuff as you can get. The sauce is a decadent combination of garlic and herb cheese and cream, with chicken and bacon stirred in at the end. Add some fresh rosemary, and it's downright heavenly.
Prep Time: 5 Min | Cook Time: 20 Min
2. Baked Zucchini Mac and Cheese
Those of us with picky eaters know how hard it can be to get kids to eat their green vegetables. Sneaking veggies into a kid favorite like mac and cheese is a perfect way to trick them into eating things they wouldn't normally. In this recipe, shredded zucchini is baked right into mac and cheese. It's delicious, and your kids will gobble it up!
Prep Time: 10 Min | Cook Time: 20 Min
1. Bacon Broccoli Mac and Cheese
In this stove-top version of macaroni and cheese, bacon and broccoli are stirred in for added texture and flavor. You can use any vegetable(s) you like for this recipe. Add in as many as you can; stirring them in macaroni and cheese is a great way to get kids to eat their veggies!
Prep Time: 5 Min | Cook Time 15 Min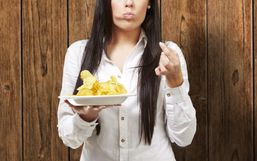 Joking and talking about being gassy can be hilarious, but when it happens to you especially if it's a frequent occurrence, it...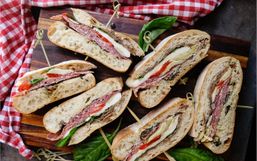 Summer is one of the most sought-after seasons of the year. If you experience cold winter months then you surely appreciate those...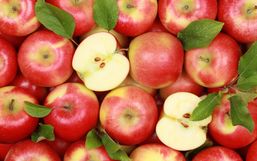 Bloating happens when the stomach becomes swollen after eating and that feeling is never a fun experience.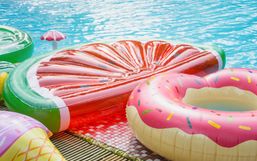 As soon as the warm weather hits it's time to hit the pools and the beaches!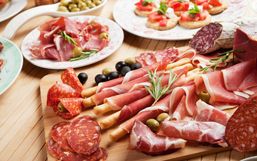 Stay clear of the sun, don't smoke, get adequate sleep, and limit your stress is all you need to prevent accelerated aging, right?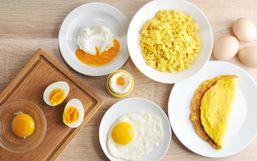 Here's the thing, we tend to put a lot of emphasis on what we shouldn't be eating but it's time the foods we really should be...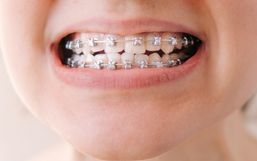 Preparing for braces can be both exciting and intimidating. It's exciting because you know the end result will be well worth the...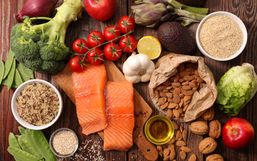 Being comfortable in your body is essential to living a happy life.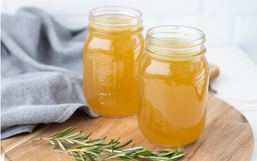 So, you're sick in bed and your stomach is grumbling and you don't know what to eat that won't make you throw up.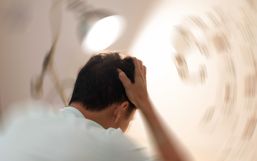 Many people are seeing great success with the keto diet and though a lot of us thought this would be a soon-to-go fad, this keto...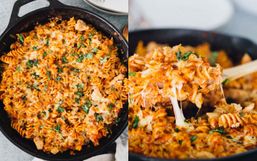 Stocking your pantry with nonperishable items is a great way to ensure you have ingredients readily available.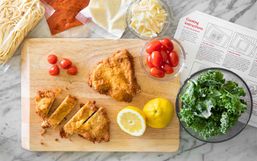 Most restaurants have temporarily closed their dine-in option but that isn't stopping them from making sure their fans get their...