From humble peasant food to ultimate comfort cuisine, potatoes have proven to be our favorite starch for centuries. Their ability to adapt to different cuisines and diversify themselves to meet so many different preparations and applications means that it's hard to ever get tired of the humble spud, there's just so many ways you can eat them! Everyone has their personal opinions on the best way a potato should be prepared, but here are few of the very best, as selected by this Dutch-blooded, potato-loving writer:
1. Potato, Kielbasa and Sauerkraut Pierogies
Without potatoes there would be no pierogies, which would be the ultimate travesty. It's widely debated whether you should boil or pan fry your little potato pockets, but in my personal opinion I say boil for softness and then pan fry for a quick golden finish.
2. Hasselback Potato Gratin
There's no shortage of ways to bake potatoes into a cheesy mess of deliciousness and this hasselback gratin is no exception. With a golden brown crust it makes for one irresistible side.
3. Silver Dollar Latkes
Potatoes tend to appear in mains and side dishes more than anything but true potato lovers know there's no wrong course for this favorite starch. These crispy little latkes can be served as an appetizer and topped with sour cream, apple sauce or pickled vegetables.
4. Spicy Kimchi Potato Salad
No summer barbecue is complete without at lease one potato salad (or two if you're lucky.) For a break from the same old, same old try this spicy kimchi potato salad which adds sriracha and kimchi to the mix to kick things up a notch!
5. Twice Baked Potatoes
You can't forget a classic. Twice baked potatoes are the ultimate way to eat a baked potato and with the use of the microwave, you can have these delicious flavor-packed spuds in less time than you think!
6. Loaded Baked Potato Soup
While we're on the subject of loaded baked potatoes, it seems fitting to mention one of the best potato soups out there. Loaded baked potato soup combines bacon, cheddar cheese and sour cream for the ultimate, creamy, comforting potato soup around.
7. Julia Child's Provençal Potato Gratin
I know this is the second gratin to appear on this list but I couldn't in good conscience leave this one off the list. Julia Child, the Queen of French cuisine knows a good gratin when she see's it and this is her recipe for the quintessential potato gratin.
8. Hummus Mashed Potatoes
Mashed potatoes might be the most popular potato side dish in North America, and that's ok with me. In this version, potatoes are mashed with milk, butter and hummus which actually makes for extra creamy and tasty mashed potatoes! Who knew?!
9. Cacio e Pepe Potatoes
Cacio e pepe literally translates to "cheese and pepper" and that's just the treatment these little spuds are getting in this dish which takes a classic Roman Italian favorite and gives it a potato spin.
10. Perfect Potato Rosti
For those who like their potatoes crispy…you're going to love a rosti (assuming you haven't discovered this gem of the potato world already.) Grated potatoes are pan fried into the crispiest potato cake that makes a perfect side dish or main meal.
11. Fiesta Nachos Potato Skins
Do you ever find yourself faced with the tough task of deciding between nachos and potato skins? I know I've encountered this problem more than once, but this creative spin on traditional potato skins makes sure you never have to choose again.
12. Tater Tot Breakfast Casserole
Tater tots are a very fine way to eat potatoes on their own, but combine them with the likes of peppers, mushrooms, onions and eggs in a frittata-like casserole and top it with cheese and you have the makings of a glorious potato-centric breakfast.
13. Potato Gnocchi with Blue Cheese Sauce
If you've never had gnocchi, you're missing out on a dreamy way to eat potatoes. These pillowy little potato dumplings are great simply sauteed in some brown butter and topped with fresh herbs, but they're even better when baked with this creamy blue cheese sauce.
14. Mashed Potato Croquettes
The only thing better than mashed potatoes is deep fried balls of crispy coated mashed potatoes. Keep this little idea in mind when you're staring at a fridge full of Thanksgiving leftovers.
15. Twice-Cooked Hand Cut Fries
You didn't think I was going to go through an entire list of potato favorites and not mention fries did you? I was just saving the best for last of course. While I usually leave my fry-eating for restaurants, this homemade version which is cooked twice for a crispy exterior and fluffy interior is pure potato perfection.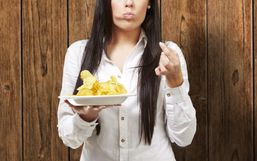 Joking and talking about being gassy can be hilarious, but when it happens to you especially if it's a frequent occurrence, it...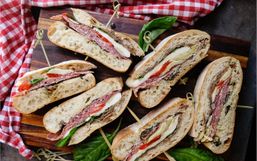 Summer is one of the most sought-after seasons of the year. If you experience cold winter months then you surely appreciate those...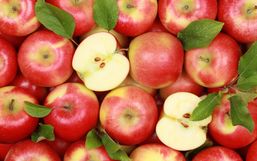 Bloating happens when the stomach becomes swollen after eating and that feeling is never a fun experience.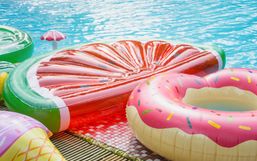 As soon as the warm weather hits it's time to hit the pools and the beaches!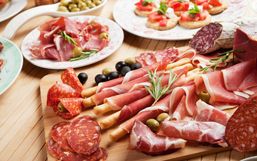 Stay clear of the sun, don't smoke, get adequate sleep, and limit your stress is all you need to prevent accelerated aging, right?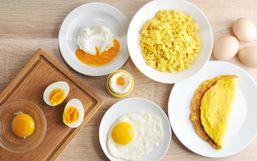 Here's the thing, we tend to put a lot of emphasis on what we shouldn't be eating but it's time the foods we really should be...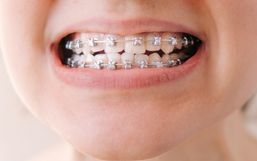 Preparing for braces can be both exciting and intimidating. It's exciting because you know the end result will be well worth the...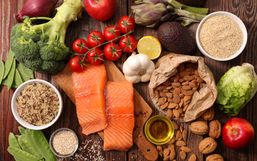 Being comfortable in your body is essential to living a happy life.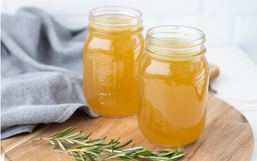 So, you're sick in bed and your stomach is grumbling and you don't know what to eat that won't make you throw up.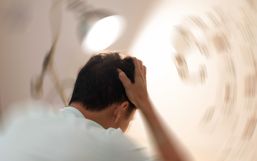 Many people are seeing great success with the keto diet and though a lot of us thought this would be a soon-to-go fad, this keto...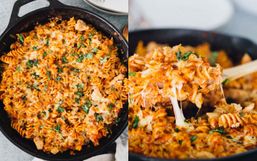 Stocking your pantry with nonperishable items is a great way to ensure you have ingredients readily available.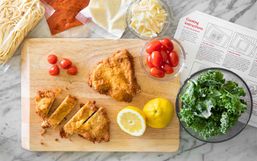 Most restaurants have temporarily closed their dine-in option but that isn't stopping them from making sure their fans get their...