This year I bought my first cast iron skillet. Suddenly, I was no longer sacrificing between a seared cooked, and a slow roasted dinner. I could get both, in one pan. These versatile kitchen tools make this an easy dinner to make in just a half hour. Now, if you don't have a cast iron skillet, that's fine too! Any oven-to-stove-safe pan will work. Or, you can transfer the food from a sheet pan to a stove-top one, it's just a couple extra steps. The flavors of rosemary & balsamic work seamlessly together throughout this entire dish, from the pork chops themselves to all those roasted vegetables. This is a hearty meal that's perfectly portioned for two. We chose to make these with bone-in pork chops for this one, but any pork chop will do. Looking to make an impressive at-home date night dinner? This. Is. It.
Ingredients
1 tbsp olive oil
1 large sweet potato, sliced into fingerlings
1 cup green beans
2 shallots, chopped
2 bone-in pork chops
1 tbsp balsamic vinegar
2 cloves of garlic, halved
Salt & pepper
4 tsp of butter (individual slices)
2 tbsp rosemary (fresh or dry)
Balsamic glaze
Method
Preheat your oven to 450 degrees Fahrenheit.
Drizzle olive oil into a cast iron skillet, and add your fingerling sliced sweet potatoes, salt & pepper, and toss to coat. Place in preheated oven, and let roast for 10-12 minutes.
Remove the skillet carefully from the oven, and add in green beans, onion, garlic, rosemary & balsamic vinegar. Return to the oven and roast for an additional 5 minutes.
Remove the skillet from the oven again, and place on the stove top on high heat. Make room for your pork chops, and add them to the skillet, seasoning with salt & pepper. Sear the pork chops on each side (about 3-5 minutes). Place 1 tsp of butter on each, and a sprinkle of more rosemary.
Bake the pork chops in the skillet with the veggies for 5-10 minutes (depending on the thickness of the pork, you'll want to cook it to an internal temperature of 145F).
Remove skillet from oven, and drizzle the pork & veggies with balsamic glaze. Let rest for a few minutes.
Plate your dinner, then add 1 teaspoon of butter to the top of the pork chop, and drizzle with balsamic glaze again. Serve!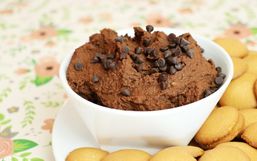 Hummus has forever been a protein-rich dip for your veggies and chips, a spread on your greek wraps and much more.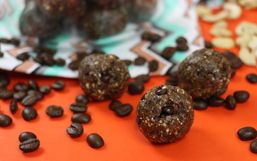 We all experience it - the need for a boost in energy. Coffee definitely comes in hand, but what if there's a way to incorporate...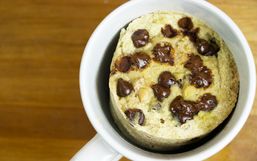 There's nothing quite like the smell of freshly baked banana bread, is there?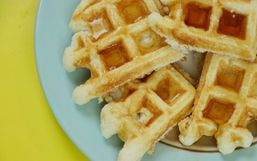 If you've ever been on a low-carb diet you know real fast that breakfast especially can be a challenge.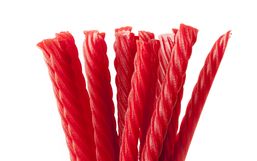 By now I think it is fair to say almost everyone knows what it means to be gluten-free.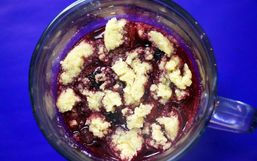 Fruit cobbler is a delicious, light dessert that is best enjoyed warm, gooey, and straight from the oven!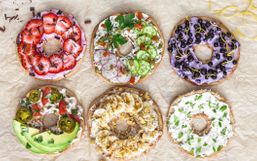 Quinoa seemed like it would be just a fad health food trend, but the reality is - quinoa is a superfood, and it's here to stay!!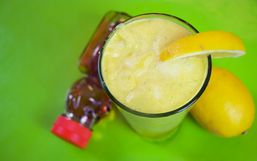 Does anyone else have horrible allergies? The kind that makes your nose simultaneously stuffed up and dripping, your eyes watery...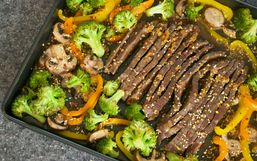 It's officially summer and that means it's grilling season! Unfortunately, not everybody has a barbeque.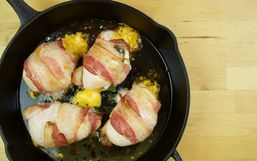 There's no denying that jalapeño poppers are a fan-favorite appetizer!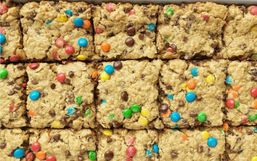 With gluten-free diets on the rise recipes that are gluten-free are gaining popularity.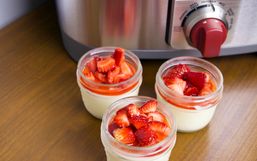 As part of my review of the Wolf Gourmet Multi-Function Cooker, I developed some recipes to test this amazing appliance out in...