Matcha powder is high quality green tea, in powder form. Green tea is known for it's health benefits, including being a quality antioxidant. The matcha form gives off 137 times more antioxidants than a regularly brewed green tea. Since matcha uses the entire green tea leaf, you receive 100% of the benefits from it. It's just, well…it tastes rather strong. So you're going to need some delicious ways to incorporate it into your daily diet, and receive those antioxidant benefits! Smoothies are a great way to serve it up. Along with other super foods such as avocados, bananas, and more – this smoothie is a reliable on-the-go bevvie for your diet. Plus, Mama said eat yo greens.
Ingredients
1 cup almond milk (sweetened, or unsweetened)
1/2 tsp matcha powder
1/2 banana, sliced
1/2 ripe avocado
1 tsp cinnamon
1 cup ice
Optional - garnishes such as blackberries, kiwi and unsweetened coconut flakes
Optional - if you prefer to make it sweeter, you can add a tbsp of maple syrup
Method
Starting with the almond milk, place all of your ingredients into the blender, and blend until smooth.
Pour into a drinking glass, top with any garnishes (such as blackberries, kiwi and coconut flakes) and enjoy!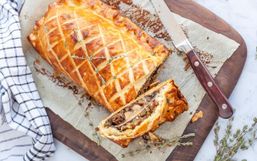 I love the holidays because it means time spent with those who are important to you.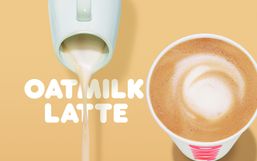 Earlier this week Starbucks announced that they're officially offering 2 new non-dairy beverages nationwide.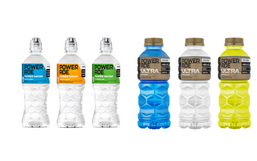 Coca Cola Company unveiled that they are launching two new zero-sugar products to their Powerade brand.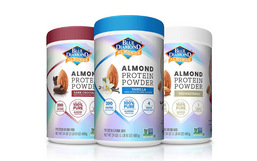 Blue Diamond Growers is entering 2020 with a brand new product, Blue Diamond Almond Protein Powder made from 100% pure almond...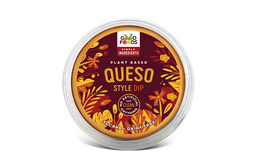 The plant-based diet trend is growing and it shows no signs of stopping!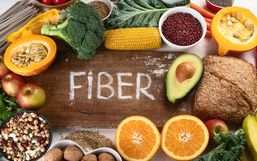 For some, healthy eating is no easy feat. The secret to being successful is to create a balanced approach that allows you to fill...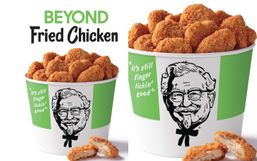 Good news friends, KFC and Beyond Meat are announcing an expanded test of the Beyond Fried Chicken!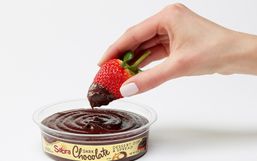 If you haven't heard of dessert hummus yet, it's essentially a sweet spin on a traditionally savory chickpea-based dip.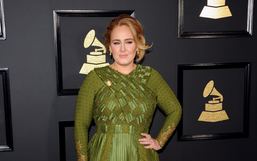 Adele, singer-songwriter and multi-Grammy winner has been making headlines for several years, mostly due to her incredible music...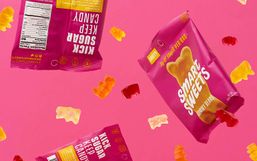 It's no secret that sugar isn't good for you, especially the refined kind we find in sweets.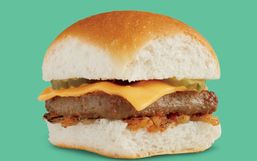 Brace yourselves because White Castle has unveiled amazing news! White Castle announced that they will soon become the very first...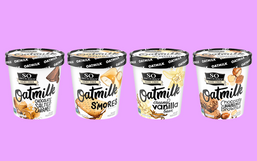 With dairy allergies and vegan dietary preferences on the rise, companies are making the commitment to offer their consumers more...