Start your day off right with a great breakfast. Breakfast is the most important meal of the day but it's easy to pick unhealthy choices. Start off the new year with a great resolution- eating a healthy breakfast every day. One easy tip is to have a high protein breakfast. This will keep you full for longer.
We found 8 healthy and filling breakfast dishes that were submitted by Half Hour Meals users.
What will you be having for breakfast this year?
*Click on the image to view the full recipe. 
8. 3 Egg Omelet
This quick and easy omelet will turn out perfectly every time. Three eggs might seem like a lot, but at 75 calories each, you can eat a lot of them! Fill the omelet up with left over vegetables, meat, and cheese.
7. Ham and Egg Cups
Make these cute egg cups ahead of time for a relaxed morning. They bake in ham, which keeps them from sticking and adds more protein. Eat a few of these for a filling start to your day.
6. Protein Pancakes
Make pancakes healthy by adding in protein powder to the mix. Protein powder can be a very versitile ingredient that can be added to so many different kinds of recipes. These pancakes taste delicious and this added ingredient makes them much more practical as a breakfast food.
5. Homemade Egg McMuffin
Skip the fast food lineup and make your own egg breakfast sandwich. Choose whole grain English muffins and use light cheese to cut down the calories and amp up the fiber.
4. Easy Omelette
This beginner omelette is easy enough that children could help make it. The key to a fluffy omelette is cooking it slowly and using milk instead of water as the addition.
3. Slow Cooker Oatmeal
Put together this quick and easy oatmeal dish before you go to bed, set the slow cooker, and wake up to an amazing breakfast! Oatmeal is filling and will keep you satisfied until lunch time.
2. Vegetable Frittata
This is a great way to use leftover vegetables. Using the egg substitute really "lightens" the recipe and does not lessen the taste. You can add almost any leftovers to this dish. Meatloaf or even stir fry would work great as additions.
1. Mango Smoothie
If you're rushed in the morning, a smoothie might be the best choice. This recipe uses mango and avocado. The avocado adds a great silkiness and is full of good fats. Toss in some protein powder for extra nutrition.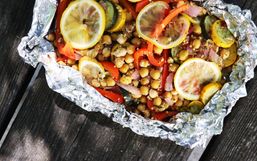 As someone who now eats a mostly plant-based diet, I've found myself stumped on how to enjoy BBQ meals this summer.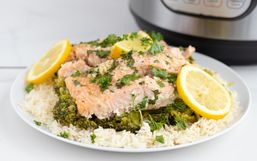 Fish is full of healthy fats, making it the perfect well-rounded dinner.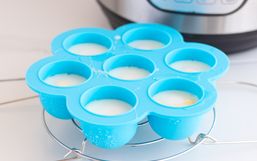 Poached eggs are a delicious addition to your breakfast and a great way to add protein without all the extra oil of a fried egg.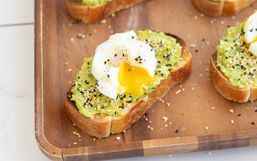 Breakfast is often called the most important meal of the day. It can also be the most delicious meal of the day!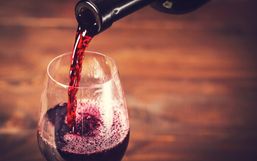 We've all heard it before "be sure to get a good night sleep". But do you know how important that statement really is?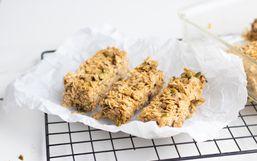 Granola bars are perfect for so many moments: breakfast time; an at-work or school-safe snack; a picnic, playground, or...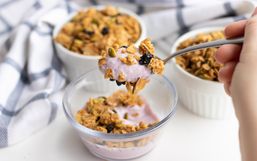 Granola is delicious breakfast food, whether it's with yogurt, milk (or non-dairy milk!), or on its own.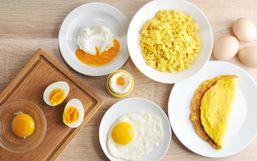 Here's the thing, we tend to put a lot of emphasis on what we shouldn't be eating but it's time the foods we really should be...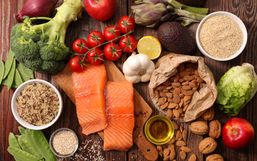 Being comfortable in your body is essential to living a happy life.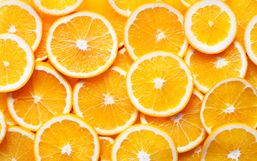 Surely you've heard the word antioxidant thrown around time and time again.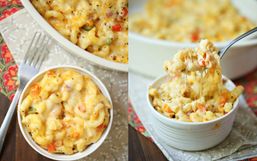 Weight Watchers has reinvented itself over the years and because of that, it is becoming more popular now than ever.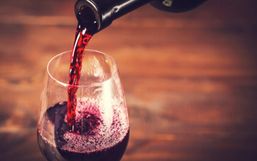 There's no better way to wind down from a busy day than to catch up on your favorite shows with snacks in hand, amirite?