Having a healthy dinner is an important step to living a healthy lifestyle. Unfortunately it can be hard to think up delicious and healthy recipes. The key to making a flavorful healthy meal is the liberal use of spices and seasoning. Use herbs, lemon, and salsa to amp up the flavor of bland dishes. If you're watching your salt content, there are great seasoning mixes that are salt free. Try cooking without using a lot of butter and oil by using nonstick skillets or by baking on parchment paper.
Check out these 7 amazing healthy dinner recipes submitted by Half Hour Meals users.
*Click on the image to view the full recipe.
7. Five Spice Glazed Salmon
One dish dinners don't often get as quick and easy as this one! The salmon is marinated in a quick Asian marinade and the beans are roasted right alongside it in the oven. Quick and easy and perfect for a weeknight dinner! Salmon is a healthy protein choice because it's low in calories, high in flavor, and has omega 3 fatty acids.
6. Sassy Stuffed Peppers
Stuffed peppers are a flavorful and healthy dinner. The meat inside is packed with spices and garlic. Use lean ground meat for a lower fat content and to save some calories. Try using different types of meat for different flavors. Ground chicken or turkey is a great alternative!
5. Steamed Salmon
Steaming fish is a brilliant way to save some calories but keep in all the natural juices and flavors. This luxurious dish is topped with a blueberry balsamic reduction. Just a little of this sauce goes a long way, so you can save a lot of calories by using it sparingly.
4. Chicken Noodle Soup
There's nothing better on a cold, sniffly day than a bowl of homemade chicken noodle soup. It's not difficult, but does take a little time to put together. Once you try to make it yourself, you'll never pop open a can again! Canned soups are full of sodium and preservatives.
3. Greek Quinoa Salad
This Greek-style quinoa is loaded with fresh, crisp veggies and tossed in a tangy dressing. Make an entire batch of it on Sunday, and have a healthy, delicious lunch for every day of the work week! Add a broiled chicken breast to make a filling and healthy dinner.
2. Pork Chops With Peach Ginger Chutney
This quick and easy chutney tastes great with the pork chops in the recipe, but why stop there? You could throw the chops on the grill instead, or use the chutney with pork roast, tenderloin, or even chicken! Make your own chutney to save on the salt that store brands are full of. Pork is a great lean protein option for dinner.
1. Fall Minestrone
This healthy, hearty soup combines beans with tons of autumn vegetables and pasta. It's absolutely delicious, the perfect meal for a chilly autumn evening, and something you can feel really good about eating. Add in cooked sausage or meatballs to amp up the protein, or keep it without for a vegetarian meal.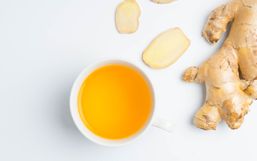 Ginger has been used for thousands of years to treat minor illnesses.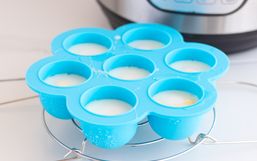 Poached eggs are a delicious addition to your breakfast and a great way to add protein without all the extra oil of a fried egg.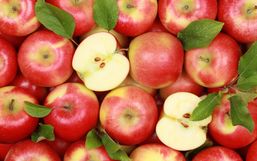 Bloating happens when the stomach becomes swollen after eating and that feeling is never a fun experience.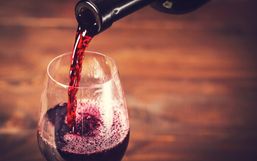 We've all heard it before "be sure to get a good night sleep". But do you know how important that statement really is?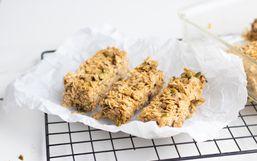 Granola bars are perfect for so many moments: breakfast time; an at-work or school-safe snack; a picnic, playground, or...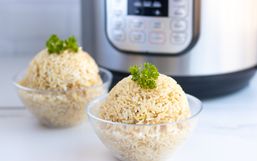 Rice is a staple in most people's homes, including mine! It's filling and the perfect complement to so many dishes, from meat...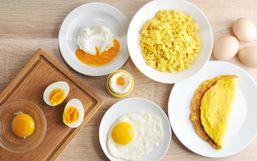 Here's the thing, we tend to put a lot of emphasis on what we shouldn't be eating but it's time the foods we really should be...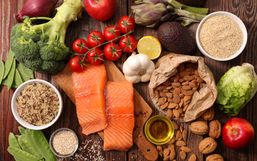 Being comfortable in your body is essential to living a happy life.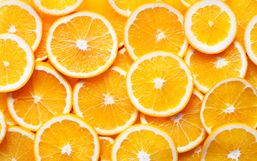 Surely you've heard the word antioxidant thrown around time and time again.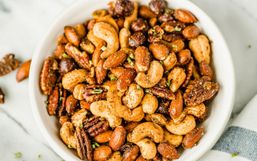 The paleolithic diet, also known as the paleo diet, the caveman diet, or the stone-age diet is a meal plan that predominately...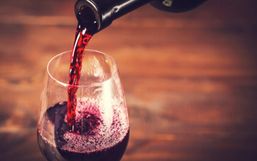 There's no better way to wind down from a busy day than to catch up on your favorite shows with snacks in hand, amirite?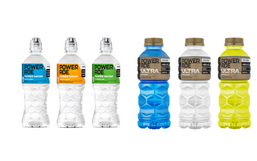 Coca Cola Company unveiled that they are launching two new zero-sugar products to their Powerade brand.