Watermelon might just be the most refreshing summer fruit out there. On a hot, sunny day there's nothing better than reaching for a slice of this cool, refreshing fruit and not having to feel the guilt that comes with other cool summer treats like ice cream and frappuccinos. Of course the most popular way to eat your watermelon is straight up, but here are a few interesting suggestions you probably haven't tried before:
1. Watermelon Cake
Who says a cake has to be baked? Have some delicious summery watermelon refreshment without losing the visual appeal of a cake. Bring this to any summer party and you're sure to impress all the guests!
2. Tomato Watermelon Gazpacho
Traditionally, the cold Spanish soup known as gazpacho is made primarily of tomatoes and cucumber, along with other raw veggies. This super summery version adds watermelon to the mix for a bit of summer sweetness.
3. Watermelon Sandwich
If you love a slice of cool refreshing tomato on your sandwiches, try swapping out the tomato for a slice of crisp, cool watermelon for a taste combination that will take your sandwich from ordinary to extraordinary.
4. Watermelon Jerky
This next idea is proof that jerky isn't just for meat anymore. Watermelon jerky is surprisingly easy and delicious! It makes a great snack for those times when you want some melon but storage and mess are a factor.
5. Watermelon Pizza
This inventive way to serve watermelon can be done in both sweet and savory versions depending on your mood. For a sweet version, top slices of watermelon with whipped cream, strawberries, blueberries, nuts and a drizzle of honey. To go savory. Try sprinkling with crumbly feta cheese, marinated olives, fresh basil and a drizzle of balsamic glaze.
6. Watermelon Salsa
You can never go wrong with chips and dip, but sometimes plain old salsa can get a little boring and predictable. Liven up your salsa and take your chip and dip game to the next level with this watermelon salsa recipe which combines juicy watermelon, sweet mangoes and spicy jalapeno pepper for an amazing taste sensation.
7. Grilled Watermelon
If you haven't grilled a watermelon you haven't lived. We never hesitate when it comes to grilling vegetables, but fruit often gets overlooked for the flame treatment, which is a real shame because grilling brings out so many great flavors in fruit. There are so many ways to use grilled melon; you can simply glaze with honey or balsamic vinaigrette and serve on its own or combine with peaches and pineapple to make some amazing grilled fruit kabobs.
8. Watermelon Pudding
Watermelon pudding is a refreshing spin on the classic Sicilian dessert gelo de melone, in which watermelon puree is made into a fun jellied pudding. This easy dessert is perfect for a summer dinner al fresco; it uses minimal ingredients and requires minimal prep work.
9. Watermelon Bruschetta
This is another cool, creative idea to take a traditional appetizer food and make it something special by substituting watermelon where tomato is normally used. Watermelon bruschetta is so easy to make, all you really need is melon, feta, balsamic glaze, fresh basil and a good crusty baguette, and your guests will be amazed.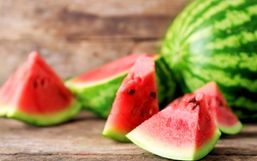 Nothing quite beats biting into a big juicy slice of watermelon -- especially on a hot summer day!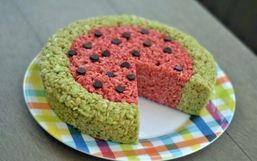 Happy National Watermelon Day, everyone! In honor of today's fun National Food Holiday, we've compiled a list of 10 unique and...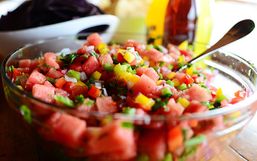 Chips and dip are such an easy go-to snack for entertaining or just preparing a quick and easy snack to munch on.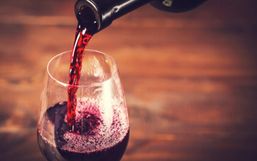 There's no better way to wind down from a busy day than to catch up on your favorite shows with snacks in hand, amirite?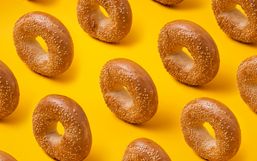 Mark your calendars, National Bagel Day is happening on January 15th, 2020 which means you get to score delicious deals!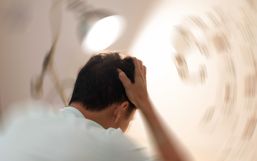 Many people are seeing great success with the keto diet and though a lot of us thought this would be a soon-to-go fad, this keto...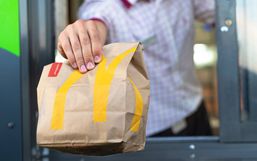 Nothing quite compares to a good ole homecooked meal but sometimes life gets busy. That's where fast-food comes in!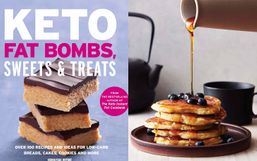 Following a diet is never easy -- it requires planning, motivation, and most of all, dedication.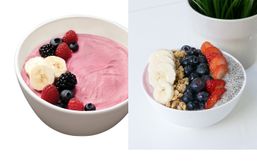 Yogurtland, the leader in self-serve frozen yogurt has no shortage of delicious options.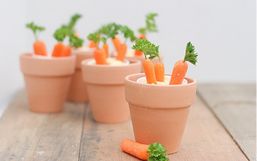 Make Easter fun for kids by whipping up cool and festive snacks.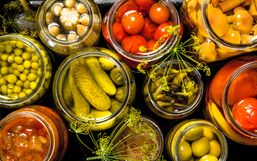 Keeping your pantry stocked with essential items is always a good idea because with the right ingredients you can whip a delicious...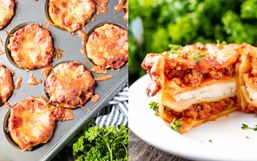 Back to school season is nearly here! We know you're excited to get the whole family back into your routine but with that comes...