You go to the market and see these big beautiful greens and decide to buy some, with eyes bigger than your refrigerator. We've all done it. So now you have had your salad, and you're looking for ways to use up the rest of the kale, before it wilts and ends up in the compost. Look no further! We got this. Kale is often used as a salad base, but with 3 grams of protein and 2.5 grams of fiber in one 33 calorie cup, it's no wonder its grown roots in the health food industry. So let's go beyond salad into new and exciting ways to utilize those hearty leafy greens.
1. Slow Cooker Kale & Quinoa Soup
See, it's not a salad! It's salad's best friend – soup! This tomato based soup with quinoa, beans and of course, kale, makes one amazing slow cooked dinner that's filling and incredibly nutritious. So full of protein sources, this one will warm you up, and fill you up. The best part? There's absolutely NO prep cooking involved. The slow cooker does all of the work for you.
2. Blender Kale Salsa
Prepared in only 5 minutes with no chopping of onions required, this easy salsa will satisfy your cravings with the added nutritional bonus of kale!
3. Smashed White Bean Kale Quesadillas
A twist on the traditional tortilla and cheese quesadillas with some benefits of protein and fiber in the means of kale and beans. Served with a side sauce, these are an incredible lunch option that serve up beautifully for guests as well.
4. Vegetarian Kale Lasagna
Even without meat, this lasagna lacks nothings with its hearty filling ingredients, and layers upon layers of them. This recipe makes a lasagna filled with mushrooms, kale, herbed ricotta and of course, plenty of melted cheese.
5. Kick Booty Kale Smoothie
Looking for the perfect pre or post workout smoothie? Maybe you just want a stellar kick start to your day with a drink that will set you up for success. This smoothie recipe will do the trick. With kale, peanut butter, banana, pineapple, Greek yogurt, milk and honey this will nutritionally hit some high notes with a healthy serving of protein, potassium and antioxidants to help you conquer your day.
6. Kale & Apple Cake With Apple Icing
Don't let the color fool you, it's pretty much the only evidence of the kale. The taste is moist, delicious and sweet, just as cake should be. With applesauce in the icing as well, this is a fresh take on cake, and one that is certainly going to get those tongues wagging.
7. Sweet Potato & Kale Veggie Cakes
A different style of "cake" this time, with a pan fried cake made up of sweet potato and kale. They fry up deliciously and are served like a crab cake would be, making them a perfect appetizer or vegetable side dish.
8. Sauteed Kale & Quinoa Skillet
Whether a hot healthy lunch, or a side serving alongside your favorite protein, this dish is one tasty way to enjoy kale. With the addition of parmesan cheese and panko bread crumbs, this will hit all the flavor notes, while meeting your daily fiber and protein needs as well.
9. Kale Pizza Crust

If you're looking for a way to enjoy serving after serving of pizza guilt-free, then this recipe is for you. Made with gluten-free, low carb ingredients as well adding a serving of vegetables to your typical "unhealthy" dinner, this will aim to please your taste buds and your waistline.
10. Gluten Free Banana Kale Muffins

Using fresh baby kale, bananas and gluten free oat flour, these green muffins will make even the tiny people in your life happy (aka toddlers). It may not be such a sneaky way to add vegetables to baked goods (because hello, they're green) however, the taste should win over the taste buds!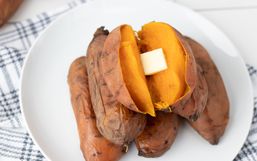 The thing about root vegetables is that they often take a lot of time to cook, especially in the oven.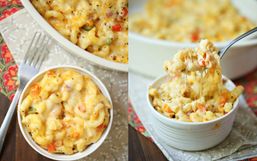 Weight Watchers has reinvented itself over the years and because of that, it is becoming more popular now than ever.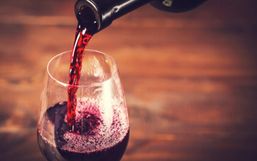 There's no better way to wind down from a busy day than to catch up on your favorite shows with snacks in hand, amirite?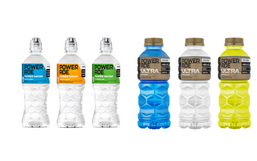 Coca Cola Company unveiled that they are launching two new zero-sugar products to their Powerade brand.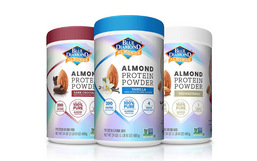 Blue Diamond Growers is entering 2020 with a brand new product, Blue Diamond Almond Protein Powder made from 100% pure almond...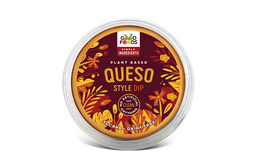 The plant-based diet trend is growing and it shows no signs of stopping!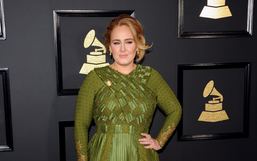 Adele, singer-songwriter and multi-Grammy winner has been making headlines for several years, mostly due to her incredible music...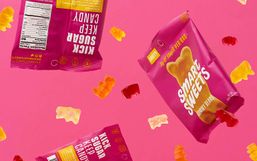 It's no secret that sugar isn't good for you, especially the refined kind we find in sweets.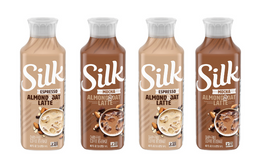 If you don't have time to head to a coffee shop this morning to score your favorite latte, don't fret! Silk, America's No.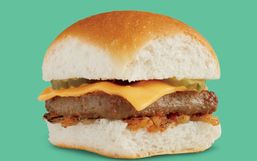 Brace yourselves because White Castle has unveiled amazing news! White Castle announced that they will soon become the very first...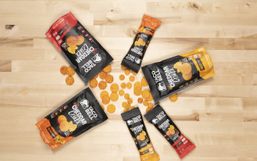 Alright Taco Bell fans, you're in for a treat today! You can now take your favorite Taco Bell flavors on the go with you with the...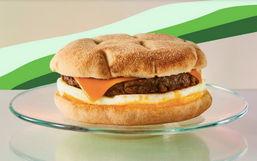 Good news Canadian friends, Starbucks Canada is the next coffee chain to partner with Beyond Meat to bring you a delicious...