When you think about health food craze foods, Zucchini is probably one of the first foods that comes to your mind. We all know how to spiralize our zucchinis, but how else can we eat this deliciously healthy vegetable? Not only is it a great replacement for pasta, but it can also be included in baking desserts and creating scrumptious appetizers as well. No matter which way you slice or spiralize it, we can all agree that zucchini is one of the most versatile veggies out there. Let's get cooking!
1. Chicken Zucchini Rolls
Create these single serving zucchini rolls that are jam packed with protein and flavor.
2. Fresh Corn Zucchini Chowder
On a rainy day, zucchini can come to your rescue! Slurp up this rich and filling soup which pairs well with some home made bread.
3. Healthy Double Chocolate Zucchini Bread
Have your dinner guests eat dessert without any regrets! This Zucchini bread is the perfect substitute for brownies.
4. Carrot Apple Zucchini Bread
When you need a snack for your busy day, pack a slice of this carrot apple zucchini bread to-go!
5. Mexican Zucchini Burrito Boats
I've made these at home and can confirm that they are worth the hype. Pile your zucchini boats high with Mexican flavor and top with melted cheese.
6. Flourless Peanut Butter Zucchini Brownies
Going low-carb? You probably already know this, but zucchinis are your best friend. Instead of picking up a Reese's Peanut Butter Cup, opt for this healthier option.
7. Spiralized Zucchini Noodles with Lemon Caper Butter
This meal is uber gourmet and perfect for a hot summer day when you want supper to be ready quickly, with minimal ingredients.
8. Grilled Zucchini Ribbons with Sriracha Marinade
I am so excited to try this at home! It's an easy side dish to use in the place of fries or potatoes and has a kick of spice as well!
9. Cranberry Zucchini Slaw
You know that delicious kale salad mix you can get at the grocery store with poppyseed dressing? Consider this the home made version. Dig in!
10. Spiral Vegetable Tart
This veggie tart is not only SO good, but it is visually stunning. When you have some guests you want to impress, this is meal to make!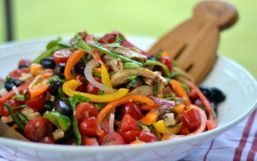 Salads aren't just for those on a diet anymore. Properly made, they can be a filling and delicious meal.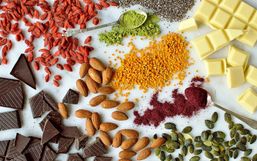 Let's talk about superfoods. They are nutrient rich foods that will benefit your health and wellness significantly.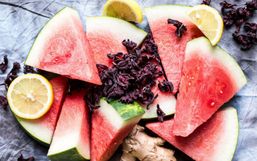 When you think of summertime, what's the one fruit that stands out to you as THE fruit of the summer?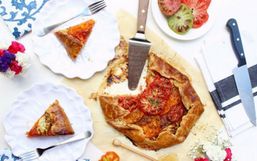 Having a backyard garden is one of the amazing ways you can cut down on your grocery costs while filling your body with fresh,...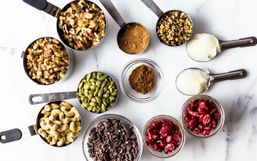 When everyone is back at school and extra curricular activities kick in, it can be difficult to find time to have an after school...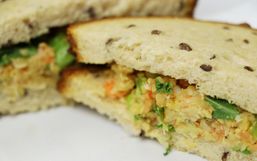 Looking for a meat-free alternative to a classic chicken salad sandwich? We've got it for you.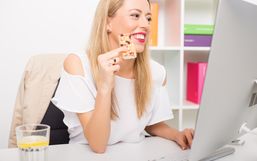 Finding the right protein bar that isn't packed with sugar and additives can be a difficult task.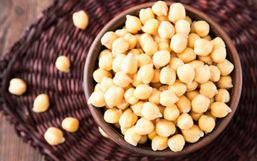 Chickpeas are always thought of as the ingredient required to make hummus and a bunch of other healthy foods.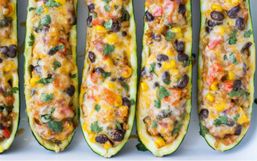 Suppertime can be the best time or a time of chaos and dread. Why?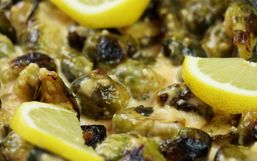 I remember when someone told me their favorite vegetable dish was Roasted Brussels Sprouts. I was not only shocked, but disgusted.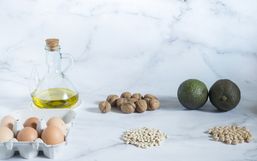 The word "fat" tends to scare a lot of people in North America. The reality is, not all fat is bad for you - in fact, it's very...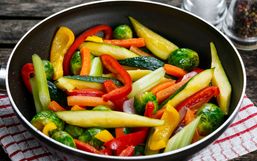 Cooking vegetables can be as simple or as complicated as you make it but at the end of the day, you want a delicious dish with the...