Hey Forkly Followers!
As a writer at Forkly, I try to walk the walk when it comes to what I make at home. I spend all day researching and writing about food, so I better be inspired to cook by the time I make it home for supper. With a super hungry husband who landscapes all day, I am always looking for healthy and filling meals that we will both love.
Last night, I made a Mediterranean health bowl for the first time after being inspired by some chicken souvlaki kabobs I picked up at the grocery store. I sautéed some kale, roasted peppers and sweet potato, made couscous and before I knew it, I was eating my new favorite meal. I felt it would be unfaithful for me to create my new favorite, healthy suppertime meal that can be made in thirty minutes or less and not tell our Forkly community! So here it is, the Mediterranean Health Bowl Recipe with all my tips and tricks to make it absolutely irresistible.
First off, let's take a look at my Instagram-made diagram. It can help us get an understanding of what the bowl should look like when we are done.
Makes between 2-4 servings.
Step 1: Bring water to a boil in a small pot on the stove. Once boiled, remove from heat, add couscous and set aside.
Step 2: Warm up Sweet Potato in microwave for 5-7 minutes or until sweet potato is soft, but not completely cooked through.
Step 3: Chop up red peppers into 1″ cubes. Do the same for the rest of the veggies.
Step 4: Once Sweet Potato is done in the microwave, remove and slice into 1″ cubes.
Step 5: Add kabobs, sweet potato and peppers onto a cooking sheet. Drizzle veggies with olive oil, garlic, salt and pepper. Place in oven at 425 degrees Fahrenheit for 15 minutes.
Step 6: Add Kale to a frying pan at medium heat. Drizzle with olive oil, add garlic, salt and pepper. Sauté until it's slightly wilted. Then remove from heat.
Step 7: Fill bowls with couscous and surround edge of bowl with fresh veggies. Drizzle with Greek salad dressing.
Step 8: Add cooked meat, veggies and sautéed kale to the bowl and top with tzatziki and hummus. Add feta or goat's cheese as desired.
DIG IN!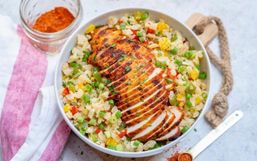 New Year's Eve is an opportunity to reflect on the previous year. For many, ringing in the new year is a chance to start fresh and...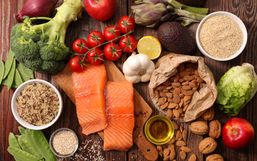 Being comfortable in your body is essential to living a happy life.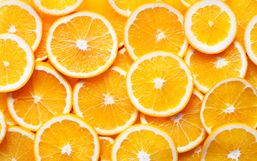 Surely you've heard the word antioxidant thrown around time and time again.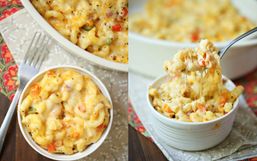 Weight Watchers has reinvented itself over the years and because of that, it is becoming more popular now than ever.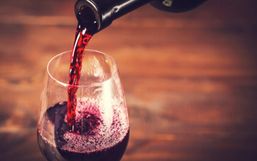 There's no better way to wind down from a busy day than to catch up on your favorite shows with snacks in hand, amirite?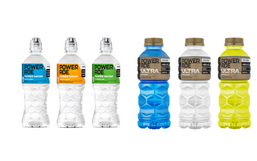 Coca Cola Company unveiled that they are launching two new zero-sugar products to their Powerade brand.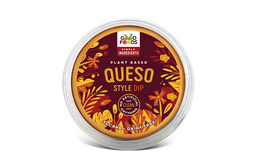 The plant-based diet trend is growing and it shows no signs of stopping!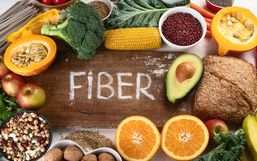 For some, healthy eating is no easy feat. The secret to being successful is to create a balanced approach that allows you to fill...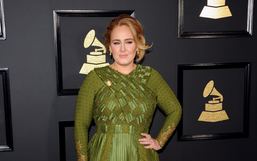 Adele, singer-songwriter and multi-Grammy winner has been making headlines for several years, mostly due to her incredible music...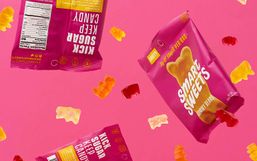 It's no secret that sugar isn't good for you, especially the refined kind we find in sweets.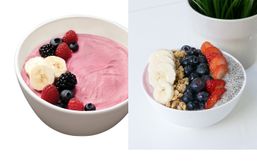 Yogurtland, the leader in self-serve frozen yogurt has no shortage of delicious options.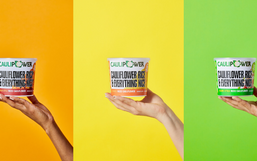 With more people searching for healthier options, companies like CAULIPOWER is committed to delivering.