So, it would seem that Popeye was onto something. Spinach is most definitely a super food, after all. It's low in calories, high in protein, rich with iron, and good for everything from your skin to hair & nails (so yes, even your outside will be seeing the benefits of spinach). It's just that this leafy green isn't exactly appetizing as-is. Popeye is on his own there. So finding ways to use spinach in your daily diet and enjoy it? There's the challenge.  A challenge I happily take on, because the more spinach in your diet, the more benefits you can gain from it. From pastas, to salads, muffins and smoothies, there's some really incredible ways to "eat your greens".
1. Pineapple Spinach Green Smoothie
It's healthy, refreshing, and chalked full of that good-for-ya spinach, but you won't taste it! I think many people see a green smoothie and assume it tastes like liquid grass, but when paired with pineapple and bananas it actually overpowers the mild taste of spinach, so you'll get all of the benefits and cool green color (and none of the taste of grass).
2. Spinach Balls
An easy thing to whip up, then enjoy as an appetizers, over pasta or freeze for later as an easy on the go snack. These are easily made ahead of time, and with only 5 ingredients, including 6 full cups of spinach!
2. Spinach White Bean Soup
Winter or summer, this is a all-year-round kind of soup. With only 30 minutes of time you can have this healthy & hearty soup full of that spinach you seek.
3. Quinoa & Spinach Power Salad
Woo! Yes! POWER! That sounds…powerful. This salad is no starter. It's a complete meal if you want it to be. With two super foods together, and finished off in a lemon vinaigrette, this will be one you can keep in your fridge for days and enjoy on it's own or with an assortment of protein and vegetable additions.
4. Mandarin Pomegranate Spinach Salad
This salad lacks for nothing. With a base of baby spinach, it's complimented with pomegranate seeds, mandarin oranges, avocados and nuts, then tossed in a poppy seed dressing that will tie all these crunchy, sweet pops of flavor together.
5. Creamy Spinach Enchiladas
Enchiladas stuffed with three types of cheese, an an entire package of spinach (thawed), this is smothered in enchilada sauce and topped with more cheese. Oh my. Spinach never looked so comforting.
6. Pasta With Spinach & "Cheese"
Why is that word "cheese" in quotations?! Because this recipe is a vegan and gluten free recipe, breaking all the rules of a cheesy pasta, then adding spinach to the mix for a damn delicious dinner.
7. Green Smoothie Muffins
Our very own creation, these smoothie muffins get all their green color from…you guessed it – SPINACH!! These are so tasty, they're kid approved by our taste testers (ahem, my spawn).
8. Mini Spinach Feta Quiche
Crustless mini quiches that are perfectly portioned savory little cups. They are the perfect on-the-go breakfast, or snack.
9. Skillet Sausage & White Beans With Spinach
Whenever I'm looking to add more greens to my dinner, wilted spinach is the way to go. Tossing handfuls in, it wilts down into a small bits in your meal that actually can compliment a tasty dinner, not destroy it (like you'd imagine when trying to eat more greens). This skillet recipe is full of spinach, and it looks amazing.
10. Butternut Squash & Spinach Lasagna
I love recipes that think outside the box. With a lasagna that skips the ground meat, and the tomato sauce – can it still be a lasagna? Well, to answer that simply – yes! It can! With butternut squash as the sauce, and spinach layered between those classic lasagna noodles, you have a whole new spin on a traditional comfort meal.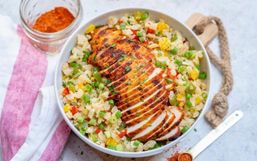 New Year's Eve is an opportunity to reflect on the previous year. For many, ringing in the new year is a chance to start fresh and...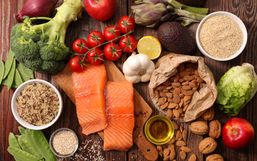 Being comfortable in your body is essential to living a happy life.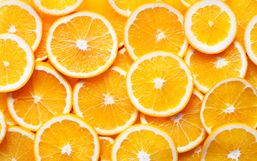 Surely you've heard the word antioxidant thrown around time and time again.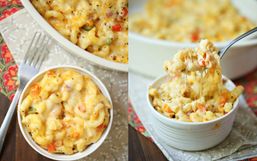 Weight Watchers has reinvented itself over the years and because of that, it is becoming more popular now than ever.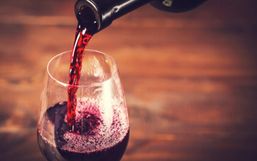 There's no better way to wind down from a busy day than to catch up on your favorite shows with snacks in hand, amirite?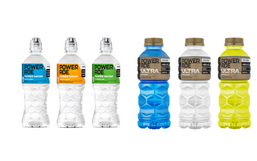 Coca Cola Company unveiled that they are launching two new zero-sugar products to their Powerade brand.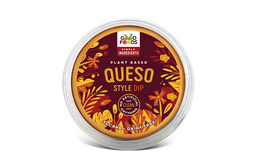 The plant-based diet trend is growing and it shows no signs of stopping!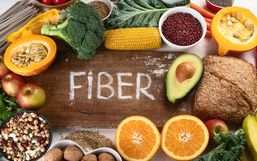 For some, healthy eating is no easy feat. The secret to being successful is to create a balanced approach that allows you to fill...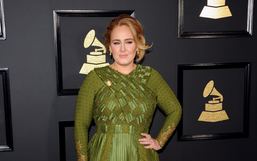 Adele, singer-songwriter and multi-Grammy winner has been making headlines for several years, mostly due to her incredible music...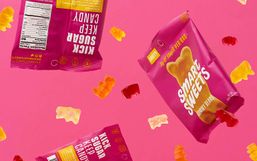 It's no secret that sugar isn't good for you, especially the refined kind we find in sweets.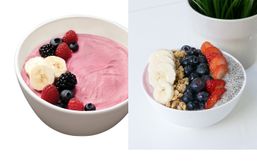 Yogurtland, the leader in self-serve frozen yogurt has no shortage of delicious options.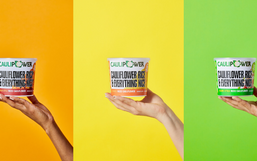 With more people searching for healthier options, companies like CAULIPOWER is committed to delivering.