Cooking with organic products is getting easier and easier as more grocery stores start accommodating families' dietary restrictions. Sometimes though, after spending a few extra dollars on our organic items, we want to create something a little more unique and special with our ingredients. Here's a list of some colorful recipes that will fuel you for your day from 8am until that late night snack. Eating organic can not only be a grocery choice, but a recipe choice as well.
1. Mini Organic Frozen Yogurt Pops with Fresh Fruit
Whip up a batch of these sweet and creamy yogurt pops that will be sure to please the little ones on a hot day. You may even have to save a few for yourself!
2. Brown Rice and Sweet Potato Salad
This one bowl meal can be consumed on it's own or with some added protein such as chicken, shrimp or salmon. Add some organic goat or feta cheese to really bring it to the next level. Don't forget to put some aside for lunch tomorrow!
3. Homemade Organic Cold Pressed Cashew Coffee
While running to a coffee shop can be convenient, think about having your coffee ready to go, waiting for you in your fridge? Grab it as you run out the door and don't worry about trying to make it to the coffee shop before work!
4. Chocolate Bites
Need we say more? These chocolate treats are not only good for your soul, but they are jam packed with vitamins and anti-oxidants. No, they don't take the place of eating spinach or blueberries, but they are definitely a guilt free treat!
5. Dark Chocolate Banana Bites
And while we are on the topic of dark chocolate and delicious snacks, let's visit this concept: Dark Chocolate Banana Bites. Ohhhh my goodness it will take a lot of will power to stop munching on these potassium and anti-oxidant rich treats!
6. Savoury Vegetable Loaf
This may look a little daunting at first, but trust me, it's sooo good. Loaded with delicious organic veggies, this loaf goes with a hot bowl of soup perfectly.
7. Chia Seed Breakfast Pudding
Has breakfast ever looked prettier? This breakfast pudding is the belle of the breakfast ball. Chia seeds are a great source of Omega-3 fats and will infuse your body with long lasting nutrients. Eat this on the regular to experience all those nutritional benefits!
8. Sweet Potato Toast
Need a quick organic snack or breaky? Sweet Potato Toast is a perfect alternative to toast, and you'll save yourself the processed carbs in the process! Top with your favorite toast toppings and chow down!
9. Energy Balls
Most granola-related pre-packaged snacks are filled with preservatives. This recipe is quick, easy and perfect to munch on while you work. Fill your body with all those good foods!
10. Earl Grey Blueberry Oatmeal
It's like combining your morning tea with a satisfying breakfast. What else could you need? This sounds like the perfect start to a rainy morning.
11. Zucchini Boats
It's like a taco – but better! It's flavorful, packed with nutrients and an easy way for you to get all your servings of fruits and vegetables in. Add your favorite cheese on top to add a little more flavor.
12. Green Recipe Organic Summer Quinoa Salad
Make this at the beginning of a busy week and eat at for lunch each day! Throw in your favorite veggies and fruit to create your favorite summer salad!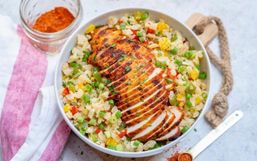 New Year's Eve is an opportunity to reflect on the previous year. For many, ringing in the new year is a chance to start fresh and...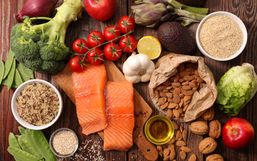 Being comfortable in your body is essential to living a happy life.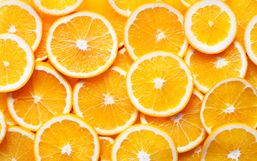 Surely you've heard the word antioxidant thrown around time and time again.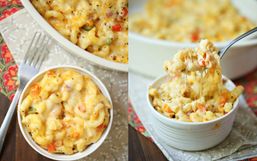 Weight Watchers has reinvented itself over the years and because of that, it is becoming more popular now than ever.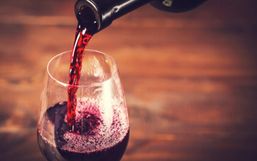 There's no better way to wind down from a busy day than to catch up on your favorite shows with snacks in hand, amirite?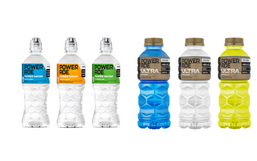 Coca Cola Company unveiled that they are launching two new zero-sugar products to their Powerade brand.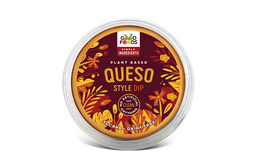 The plant-based diet trend is growing and it shows no signs of stopping!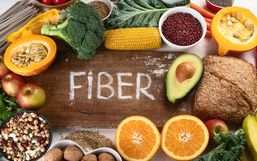 For some, healthy eating is no easy feat. The secret to being successful is to create a balanced approach that allows you to fill...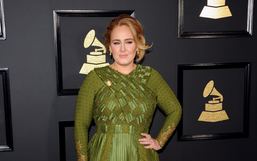 Adele, singer-songwriter and multi-Grammy winner has been making headlines for several years, mostly due to her incredible music...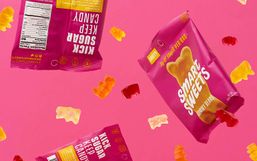 It's no secret that sugar isn't good for you, especially the refined kind we find in sweets.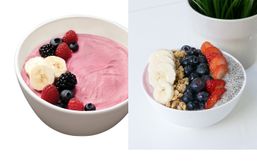 Yogurtland, the leader in self-serve frozen yogurt has no shortage of delicious options.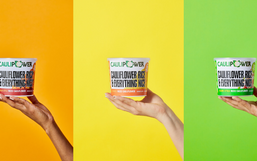 With more people searching for healthier options, companies like CAULIPOWER is committed to delivering.