Having a backyard garden is one of the amazing ways you can cut down on your grocery costs while filling your body with fresh, organic, local produce. Have you ever started a garden thinking you'll grow a handful of tomatoes and then the plant comes to life and grows fifteen tomatoes all within a similar time frame? I have! What do you do with all those tomatoes? After you donate some to a local non profit, the second thing you should do is make some seriously tomato themed recipes that will taste incredible with freshly picked produce.
1. Bacon Ranch Chicken Salad Stuffed Tomatoes Recipe
Stuff your tomatoes with your favorite sources of protein! This is a fresh lunch idea that will keep you nourished all afternoon.
2. One Pot Creamy Tomato Basil Lentil Pasta
Make a fancy supper in one pot that is a healthier take on an otherwise unhealthy meal. Lentil pasta is a great substitute for regular white pasta.
3. Homemade Pizza Sauce
Make this ahead of time and keep for when you're ready to have a home made pizza party.
4. Savory Goat Cheese Tomato Pie
This savoury pie is beautiful inside and out. Filled with creamy goat cheese and topped off a variety of lovely tomatoes, this dish is the perfect dish for a summer meal on the patio.
5. Garlic and Balsamic Grape Tomatoes
This side dish is a great option to accompany BBQ'd supper. Packed with strong garlic and balsamic flavors, these tomatoes are anything but boring.
6. Heirloom Tomato Galette with Honeyed Goat Cheese, Caramelized Shallots and Fresh Thyme
When you're getting bored with using your tomatoes to make regular meals, take a walk on the wild side with this unique galette that is sure to please a crowd of hungry loved ones.
7. Summer Tomato Jam
Have you ever heard of tomato jam? We shouldn't be too surprise because tomatoes are a fruit!
8. Home Made Tomato Soup
Skip the canned stuff and slurp up this rich and creamy home made soup!
9. One Pot Creamy Tomato Tortellini Soup
When you can't decide what kind of hot meal to make, create this perfect dish that is a happy medium between pasta and soup. Packed with frresh tortellini noodles and fresh basil, there's no way you can go wrong here.
10. Simple Roasted Tomato Sauce
Spaghetti tastes infinity better with fresh tomato sauce! Try your hand at creating the most Italian food ever – pasta sauce!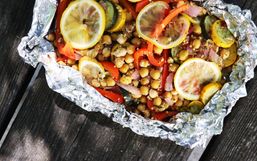 As someone who now eats a mostly plant-based diet, I've found myself stumped on how to enjoy BBQ meals this summer.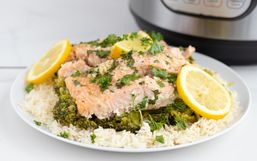 Fish is full of healthy fats, making it the perfect well-rounded dinner.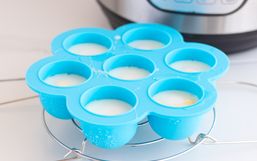 Poached eggs are a delicious addition to your breakfast and a great way to add protein without all the extra oil of a fried egg.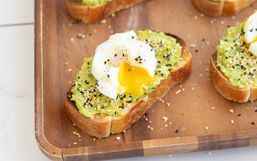 Breakfast is often called the most important meal of the day. It can also be the most delicious meal of the day!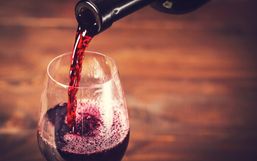 We've all heard it before "be sure to get a good night sleep". But do you know how important that statement really is?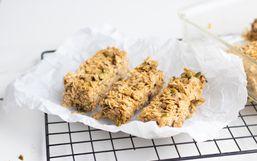 Granola bars are perfect for so many moments: breakfast time; an at-work or school-safe snack; a picnic, playground, or...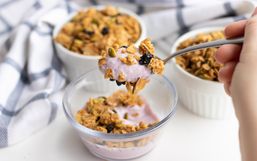 Granola is delicious breakfast food, whether it's with yogurt, milk (or non-dairy milk!), or on its own.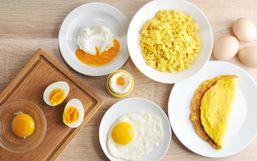 Here's the thing, we tend to put a lot of emphasis on what we shouldn't be eating but it's time the foods we really should be...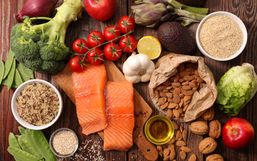 Being comfortable in your body is essential to living a happy life.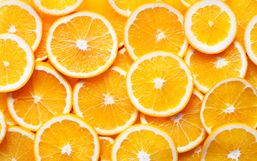 Surely you've heard the word antioxidant thrown around time and time again.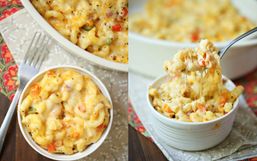 Weight Watchers has reinvented itself over the years and because of that, it is becoming more popular now than ever.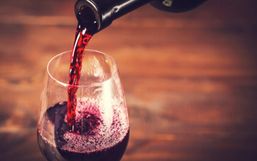 There's no better way to wind down from a busy day than to catch up on your favorite shows with snacks in hand, amirite?