Spring is finally here and there's no better way to kick your new health routine into high gear than with leafy green meals chocked full of vital nutrients. Salads are a delicious and easy way to give your body all of the vitamins and minerals it needs to stay fueled and healthy. The difficult part about incorporating salads into your weekly meal planning is keep enough variety so that you don't get bored. Fortunately, there are so many ingredients and combinations you can try that you'll never run out of new option.
Here are 12 healthy and delicious spring salad recipes:
1. Tuscan Grilled Chicken Pepper Salad
This salad is so pretty, and delicious too! It's the perfect spring salad for pot-lucks, BBQ's and get-togethers. Loads of sliced peppers, every color of the rainbow, are tossed with grilled chicken, sliced red onions, tomatoes, olives, and basil, along with a smooth, Italian balsamic based vinaigrette.
2. Healthy Grilled Chicken Salad
I've just started a new workout routine so I'm trying my best to stay really healthy. That means lots of protein and vegetables. This salad is a delicious way to enjoy dinner while getting all the nutrients you need to stay healthy.
3. Waldorf Salad
This recipe comes from my Mother's Aunt Barbara. Waldorf salad is such a simple recipe, but it has always been a favorite in my family. Whip this salad up when you have company coming over and it will be sure to please.
4. Grilled Chicken Salad with Fresh Strawberries and Spinach
This is the perfect spring/summer salad. The fresh strawberries and spinach compliment the chicken really nicely and give it a sweet (but not overpowering) taste.
5. Caprese Salad in a Glass
Caprese Salad is a traditional salad, usually served on it is own or as a side dish but this time I have used it in small quantities as an appetizer, to be held in your hand and to be eaten with a little spoon.
6. Fresh Pear Salad with Red Wine Vinaigrette
I love fresh salads, but I love salads that include fresh fruit even more. Crisp pears give this salad a fresh taste and crunchy texture. You can whip this salad up in a flash for a simple side dish, or even pair it with some soup and you have an entire meal. Homemade red wine vinaigrette tops this delicious salad off. Yum!
7. Tortellini Salad with Prosciutto and Spinach
This tortellini salad is great for an outdoor picnic or a light lunch indoors as well. The tangy dressing really gives it some kick, while the prosciutto adds some saltiness. Creamy ricotta tops it off and makes this a delightful salad that is quick and ready to eat in about 30 minutes!
8. Strawberry Goat Cheese and Quinoa Salad
The key to this salad is to cook the quinoa the right way: rinse, drain, toast in a dry pan, not too much water (MUCH less than rice, for 1 cup quinoa use only 1.5 cups water), simmer in a pot with a vented lid for 16 minutes. This will give you fluffy NOT soggy quinoa every time!
9. Strawberry Spinach Salad
This quick recipe is fresh and healthy. Whip it up for a light lunch, or serve it as a first course for a lavish dinner. Your guests will love the homemade strawberry vinaigrette.
10. Mixed Veggie Salad with Rosemary and Sumac
This is a very simple salad with finely chopped baby carrots, tomatoes, beets, peppers, and seasoned with fresh rosemary. It's both healthy and delicious and I hope you enjoy it.
11. Wilted Spinach Salad
I absolutely love wilted spinach salad. I guess it helps that bacon is one of my favorite foods ever (except for when I occasionally watch Charlotte's Web with my kids and feel guilty). Anyways, this salad goes well with almost any main course, or you could just eat it alone for lunch or dinner. Sure the bacon isn't great for you, but go ahead and indulge every once in a while (I won't tell Wilbur).
12. Mandarin Steak Salad
Here's a great spring salad that's good for picnics. Simple and tasty! The mandarins compliment the steak really well and give it a citrus flavor that's perfect for the spring and summer seasons.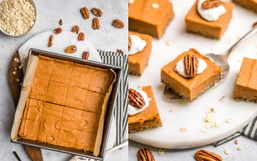 Every year families gather around the table, give thanks, and enjoy delicious food on the Thanksgiving holiday.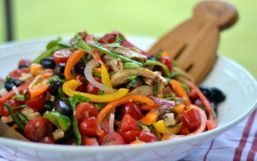 Salads aren't just for those on a diet anymore. Properly made, they can be a filling and delicious meal.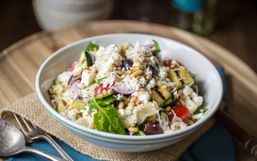 Anytime you're invited to a potluck or hosting a dinner, you don't just go with the norm.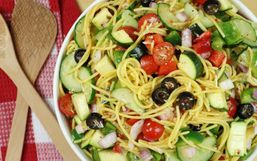 A tasty pasta salad made with a gluten-free corn based spaghetti made with fresh summer veggies such as cherry tomatoes, zucchini,...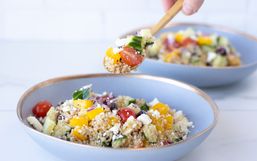 Enjoy the fresh flavors of Mediterranean cooking that will have you dreaming of lounging next to the sea without having to fly...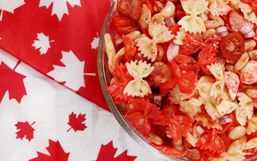 So you've volunteered yourself to bring a salad to your Canada Day festivities this weekend. Splendid!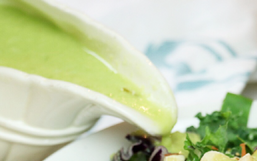 There's just something about the refreshing taste of a pickle. Often served as an appetizer or a lunch side, they're most likely...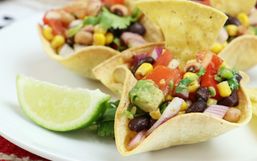 If you love salsa, this recipe is for you. If you love bean salads, this recipe is for you. If you love guacamole...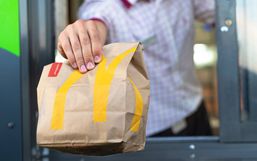 Nothing quite compares to a good ole homecooked meal but sometimes life gets busy. That's where fast-food comes in!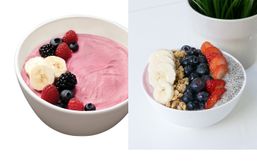 Yogurtland, the leader in self-serve frozen yogurt has no shortage of delicious options.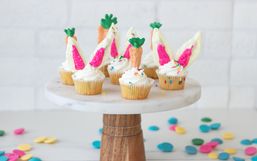 Easter is almost here and to get you into the holiday spirit we're sharing fun Easter snacks that your kids will actually want to...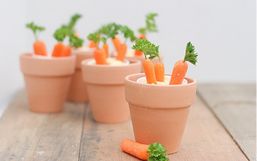 Make Easter fun for kids by whipping up cool and festive snacks.