Growing up I watched my mother hand-make cabbage rolls from scratch. Certainly something with a lot of steps, a lot of love and a lot of time dedicated to making them. Over the years that recipe evolved to something a little more simpler – like a cabbage roll soup.
With the Instant Pot in everyone's cupboards and in everyone's minds, it made sense to create a recipe that worked in this popular new kitchen gadget. Except, we're adding one more twist, and making is also LOW-CARB since so many are trying to enjoy their favorite comfort foods on the Keto diet (low carb, high fat Ketogenic Diet).
Want New Instant Pot Recipes and Content Delivered Straight To Your Inbox? Sign up for our Instant Pot Email Newsletter!
This recipe took minimal prep, minimal time, and still filled with lots of love. The reviews on it were great, and we served up many bowls of it to happy co-workers.
This recipe is just enough nostalgic, with new-age twists to keep you making it again and again.
Ingredients
2 tbsp olive oil
1 tbsp minced garlic
1/2 cup chopped onion
1/2 cup chopped shallots
2 lbs medium ground beef
1 tsp parsley
1 tsp oregano
1 tsp salt
1 tsp pepper
2 cups marinara sauce
2 cups cauliflower rice (we used frozen, then thawed variety)
6 cups beef broth
1 large cabbage, sliced (approx 7-8 cups)
Top with sour cream for serving, optional.
Method
Turn Instant Pot on to "saute" and let warm up for a few minutes before adding garlic, then onions and shallots - cooking until softened.
Add ground beef and saute until browned and no longer pink.
Next, add the seasonings and marinara sauce, mixing well.
Add cauliflower rice, and beef broth to the mixture, stirring to combine.
Finally, add the cabbage. This will make your Instant Pot quite full, so be sure to stir it gently before adding the lid onto it.
After lidding, set to seal and put the Instant Pot on MANUAL for 20 minutes.
Once the cooking time is up, vent the seal for a "quick release" until the indicator knob drops down, showing it safe to remove the lid.
Stir well, and serve.
Enjoy!
Grab an Instant Pot here ? Buy it: https://amzn.to/2qYcwnP
Forkly.com is a participant in the Amazon Services LLC Associates Program, an affiliate advertising program designed to provide a means for sites to earn advertising fees by advertising and linking to Forkly.com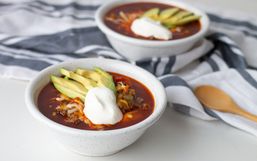 If there's one type of food we can all get on board with, it's Mexican food!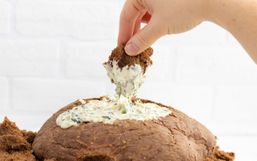 You know it's going to be a good time when there's good food, right? Appetizers are the best way to start off any party.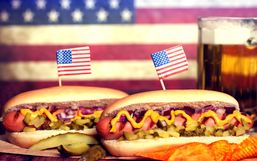 The 4th of July holiday indicates that summer is here. On this patriotic holiday friends and family gather together to play games,...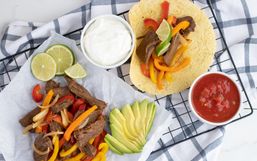 Mexican food is my absolute favorite type of cuisine. It's flavorful, quick to make, and a crowd-pleaser at my house!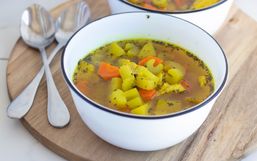 It seems like everybody is sick this Spring. People are dropping like flies!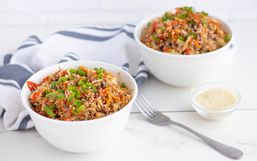 Egg rolls are delicious, let's be honest. But they're crazy unhealthy because they're usually deep fried in those little wrappers!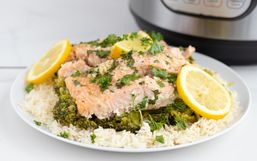 Fish is full of healthy fats, making it the perfect well-rounded dinner.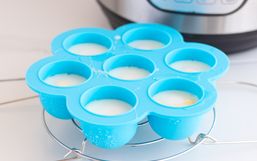 Poached eggs are a delicious addition to your breakfast and a great way to add protein without all the extra oil of a fried egg.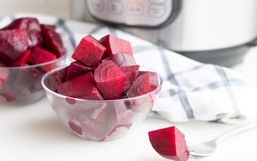 While I love root veggies, they can take a long time to cook. Plus, my oven lets off a lot of heat, making me hesitant to use it...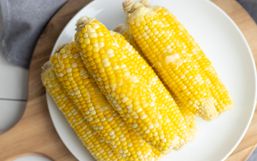 Corn on the Cob is almost in season in our area, but it's already available in grocery stores and is the perfect summer side dish!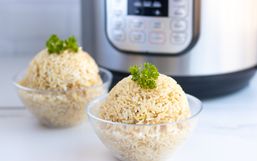 Rice is a staple in most people's homes, including mine! It's filling and the perfect complement to so many dishes, from meat...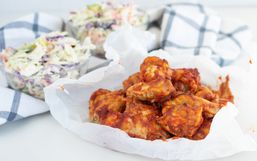 Chicken wings are a favorite meal for many, whether you're eating out at a restaurant or sitting around the dinner table with your...