Get ready friends, it's time to enjoy some delicious takeout made at home! You all loved our 15-minute Instant Pot Orange Chicken so much that we wanted to take those flavors one step further and turn it into an incredibly easy dump-and-go dinner that doesn't require any sautéing!
The Instant Pot has already proved it's worthiness to us. It can cook meals quickly, hands-off and doesn't heat up a kitchen. It doesn't get any better than that! If you're not convinced yet maybe our delicious dinner we're sharing today will change your mind! Dump dinners are seriously a game changer. It essentially means you dump all the ingredients into the pot, set it, and walk away. While you wait you can catch up on your favorite TV shows or more productively, tackle your to-do list! When the Instant Pot beeps indicating the time is up you'll be welcomed with a fully cooked delicious meal, sides and all! Our Instant Pot Orange Chicken Dump Dinner will surely become a new family favorite in your home!
Want New Instant Pot Recipes and Content Delivered Straight To Your Inbox? Sign up for our Instant Pot Email Newsletter!
Since this is a dump-and-go dinner you simply add all of the ingredients to the pot. Yes, it's that easy. However, it's important to note you'll want to add the oil, chicken, broth, orange juice, garlic, ginger, soy sauce, marmalade, and rice in that order. Remember, DO NOT stir!  When cooking in the Instant Pot, it's all about creating layers and we strategically placed the ingredients in that order to ensure you don't get the dreaded burn notice!
Next, it's time to pressure cook. Lid your pot and ensure the valve is set to "sealing". Then select Pressure Cook/Manual (this button will vary depending on the model of your pot) and cook on HIGH for 5 minutes. Now, keep in mind, this does not account for the time the pot will need to come to pressure. We found that our 6-quart Instant Pot Duo came to pressure in 15 minutes.
Once the cooking time has elapsed, allow for a natural release of 5 minutes and then quick release any remaining pressure. Next, open the lid and add the broccoli. Give the contents of the pot a good stir and lid the pot again and set the valve back to "sealing". Allowing the broccoli to sit inside the hot pot will steam the florets to perfection. After all, nobody likes soggy broccoli!
If you prefer your broccoli a little crunchy, let it sit for 5 minutes. If you prefer your broccoli a little softer, allow it to sit for 10 minutes. Then take the lid off and serve hot! We garnished our dish with green onions and a sprinkle of sesame seeds, however, this step is completely optional. We hope you come to love this dinner as much as we did!
Ingredients
1 tbsp olive oil
3 large boneless skinless chicken breasts or 6 thighs, chopped into 1" pieces
1/2 cup fresh orange juice
1 tbsp minced garlic
1 tbsp minced ginger
3 tbsp soy sauce
½ cup orange marmalade
1 1/2 cups chicken broth
1 cup white rice
1 head broccoli, chopped into small florets
¼ cup green onions, for garnish
Sesame seeds
Method
Add oil, chicken, broth, orange juice, garlic, ginger, soy sauce, marmalade, and rice to Instant Pot in that order. Do not stir.
Lid the pot, set the valve to sealing, and cook on Manual/Pressure Cook HIGH for 5 minutes. Once the time has elapsed, allow for a 5-minute natural release before quick releasing any remaining pressure.
Open the lid and add the broccoli. Quickly re-lid the pot with the valve closed and let sit for 5-10 minutes.
Remove the lid and garnish with green onions and sesame seeds. Serve hot and enjoy!
Notes
It took our 6-quart Instant Pot Duo 15 minutes to come to pressure, however, the time will vary depending on the size and model you are using.
Check the broccoli at 5 minutes, if the broccoli is cooked to your liking serve immediately – if you prefer it softer, lid the pot for another 5 minutes.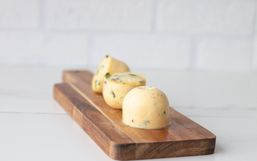 Buckle up, friends. This recipe is over the top, reach for a third one, I can't believe I made these at home delicious.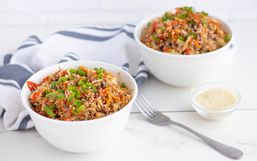 Egg rolls are delicious, let's be honest. But they're crazy unhealthy because they're usually deep fried in those little wrappers!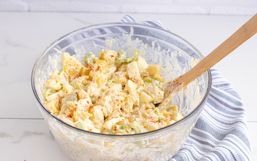 Everyone's potluck favorite is about to get so much easier! Today, we're sharing how the Instant Pot can prepare potato salad...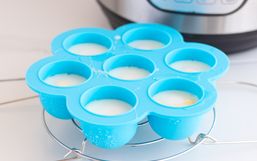 Poached eggs are a delicious addition to your breakfast and a great way to add protein without all the extra oil of a fried egg.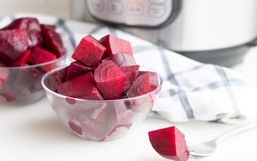 While I love root veggies, they can take a long time to cook. Plus, my oven lets off a lot of heat, making me hesitant to use it...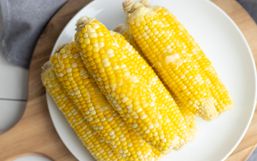 Corn on the Cob is almost in season in our area, but it's already available in grocery stores and is the perfect summer side dish!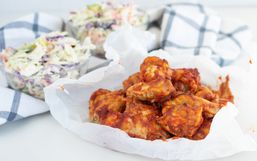 Chicken wings are a favorite meal for many, whether you're eating out at a restaurant or sitting around the dinner table with your...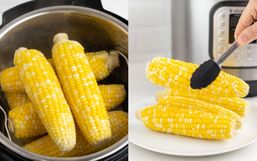 The Instant Pot has built quite a reputation for itself. It can cook meals quickly and often, will require minimal effort too.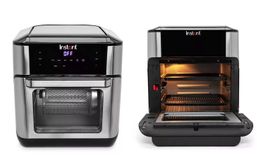 With so many kitchen gadgets on the market, it's hard to know which ones are worth the prime real estate in your kitchen.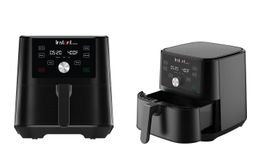 Deep-fried foods are delicious but they come with a cost. Often dripping in oil and full of fat, these not so healthy foods can...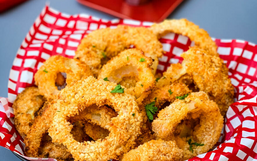 Everyone and their besties have an Instant Pot pressure cooker these days, and if you don't have one yet, you really need to get...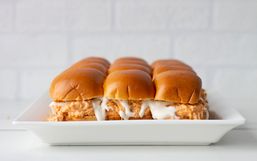 Parties happen all year round and instead of taking on the task of cooking for a crowd, make your next party a potluck party!