Years back my Mom taught me the life hack of using store bought pre-made pizza dough for cinnamon rolls. It forever became the way I made them. Then it hit me the other night, in the middle of the night…that I could use the exact same pizza dough method I used for cinnamon rolls, for ACTUAL PIZZA roll-ups. As mom of 3, I'm constantly facing the struggle of easy-to-make dinners (that make epic next day school lunches) that the kids will actually eat. The fact these take about 5 minutes of prep, and then the rest of the work is just baking them in the oven? Well, that's even faster than calling a pizza delivery….and MUCH less expensive. Kids will love the pull-apart finger food factor of these, and this recipe also doubles as a great party appetizer option for your next get-together. Only 4 ingredients and one pan. Easy as (pizza) pie.
Ingredients
Pre-made Pizza Dough (homemade or store bought)
1/4 cup Pizza Sauce
1 cup Shredded Cheese
Mini Pepperoni (or meat/veggie of choice!)
Cooking Spray
Equipment
Cast Iron Pan (or any oven safe 8 inch round or square dish)
Rolling Pin
Method
Preheat oven to 350 degrees Fahrenheit.
Stretch and roll out your pizza dough on a floured surface. Using a spoon, spread out some pizza sauce evenly onto the dough, leaving a 1-inch area at the top bare to keep from the sauce rolling out of the dough. Sprinkle the cheese and pepperoni.
Next, carefully begin rolling the dough upwards. Slice along the roll-up with a sharp knife into 1-inch pieces.
Place the rolls face up into a pan (sprayed with cooking spray). Bake for 30 minutes.
Remove from oven, sprinkle with additional cheese and pepperoni, and continue to bake for an additional 5 minutes.
Serve right from the dish, or remove from the pan onto a serving platter for a fun pull-apart method of serving up this fun dish!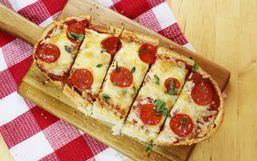 A couple years ago I was discussing with a friend what to make for dinner, and he said he was having "french bread pizza".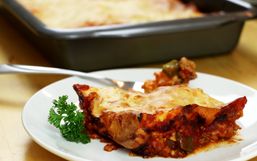 This recipe feeds the whole family with a comforting casserole that takes a spin into the world of pizza.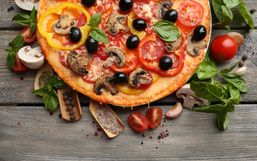 We all love pizza, but how much do we actually know about it? How long has pizza been around? How much pizza is eaten per second?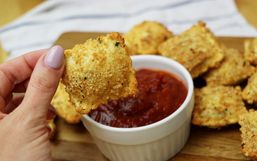 These baked crispy raviolis are like bite sized pasta casseroles you can serve at a party, or enjoy for dinner.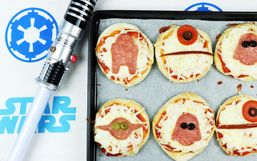 A long time ago, in a galaxy far, far away... Juuuust kidding! It's right now, and in. your. very. kitchen.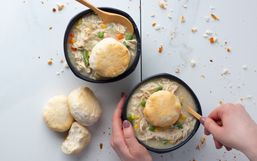 There are only a few scents that give me a feeling of nostalgia. One of those smells is chicken pot pie.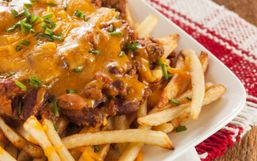 I don't know about you, but chili is a common Sunday dinner in my family.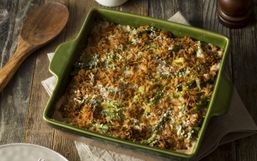 After all the hours and hard work you put into Thanksgiving dinner, it's eaten within half an hour and you're left with a ton of...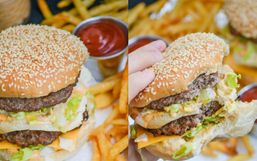 Growing up fast food visits were some of the most exciting dinners my siblings and I looked forward to.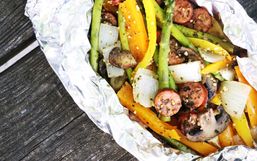 I'm all about grilling in the summertime! In fact, we make most of our meals on the barbecue when the weather cooperates.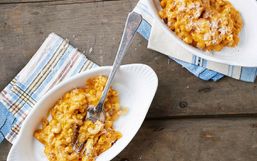 Like the newly popular kitchen gadget, the Instant Pot, the slow cooker still makes the top favorite kitchen gadgets to have.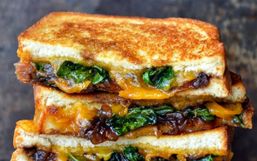 Is it time to give your grilled cheese a makeover? Grilled cheese is well known to be America's favorite sandwich.