Sweet potatoes are definitely an all-year-round vegetable to enjoy, but somehow it's just much more popular in the fall and winter months. It definitely goes with the color scheme and I'm not here to complain about more sweet potatoes in my life.
With increasing popularity of grain-free diets, we've adapted and become inventive on how we create commonly flour-based recipes and making them new again in bold, exciting and healthy ways.
This recipe comes out with the softness of a brownie, and a texture that will have you coming back for more.
Make this recipe for your next festive gathering, or even for a healthy dessert in the house you can feel good about sneaking a little square of here-and-there.
Ingredients
1 1/2 cups sweet potatoes, peeled, cooked & mashed
1/2 cup cashew butter *sub for another nut/seed butter*
2 tbsp maple syrup
2 tbsp almond flour
1 tsp baking powder
1 tsp vanilla extract
1 tsp cinnamon
pinch, salt
3 tbsp almond milk
Non-stick cooking spray (or parchment paper)
Optional* chopped pecans for topping
Equipment
Loaf Pan
Food processor (optional)
Method
Preheat oven to 350 degrees Fahrenheit.
Combine all ingredients (except for almond milk) into your food processor. If you don't have one, hand mixing will do (it's what we did!)
One tablespoon at a time, add your almond milk and combine into the batter.
Spray your loaf pan with a non-stick cooking spray, then pour and spread the batter evenly into the pan. Top with chopped pecans (optional).
Bake for 40 minutes.
Remove from oven and let cool before cutting up and serving. Leftovers should be stored in the fridge before enjoying!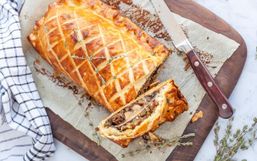 I love the holidays because it means time spent with those who are important to you.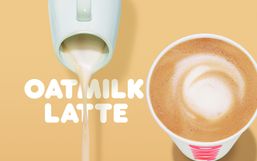 Earlier this week Starbucks announced that they're officially offering 2 new non-dairy beverages nationwide.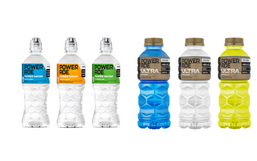 Coca Cola Company unveiled that they are launching two new zero-sugar products to their Powerade brand.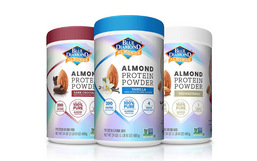 Blue Diamond Growers is entering 2020 with a brand new product, Blue Diamond Almond Protein Powder made from 100% pure almond...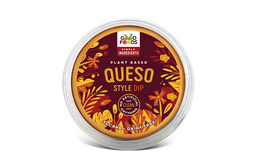 The plant-based diet trend is growing and it shows no signs of stopping!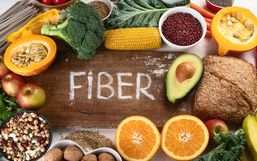 For some, healthy eating is no easy feat. The secret to being successful is to create a balanced approach that allows you to fill...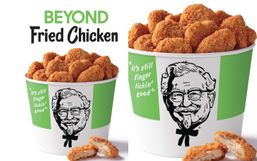 Good news friends, KFC and Beyond Meat are announcing an expanded test of the Beyond Fried Chicken!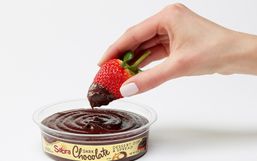 If you haven't heard of dessert hummus yet, it's essentially a sweet spin on a traditionally savory chickpea-based dip.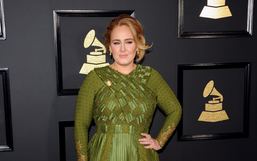 Adele, singer-songwriter and multi-Grammy winner has been making headlines for several years, mostly due to her incredible music...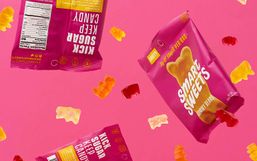 It's no secret that sugar isn't good for you, especially the refined kind we find in sweets.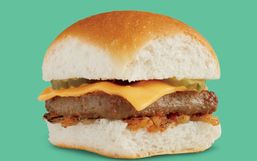 Brace yourselves because White Castle has unveiled amazing news! White Castle announced that they will soon become the very first...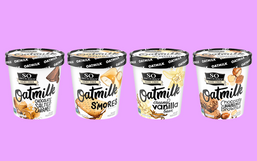 With dairy allergies and vegan dietary preferences on the rise, companies are making the commitment to offer their consumers more...