If you're looking for something tasty but healthy, while being easy to make and serve – this one's for you. I recently served this dish for a weeknight dinner party (which, is a challenge in and of itself coming home after work, and with kids running about, so an easy recipe is key to success here!) and this curry, it was devoured. With, I might add – rave reviews. Phew. Exactly what every home cook needs to hear – that THAT was a kick*ss dinner. With a fairly simple amount of prep, and just some simmer time on the stove (the perfect amount of time to pour some wine, and get the table set) this dinner will be served up family dinner style, right from the pot you cooked it in. The only other dishes you'll be making are the one's you eat off of. Try this vegan Thai curry tonight, you definitely won't regret you did. Heck, I made this twice in one week…and ate the leftovers for lunch!
Ingredients
1 tbsp coconut oil
1/2 red onion or 2 small shallots, chopped
2-3 cups butternut squash, cubed
1 tbsp freshly grated ginger
3 tbsp Thai red curry paste
2 tsp yellow curry powder
1 (15oz) can coconut milk (regular or light is fine)
3/4 cup vegetable broth
2 tsp maple syrup
4 cups fresh baby kale (chopped regular kale, stems removed is also great)
Basmati Rice (or cauliflower rice for low-carb), Lime wedges, Cashews & Cilantro for garnish *optional*
Equipment
Large stove top skillet
Aluminum Foil
Method
In your skillet, melt your coconut oil over a med-high heat. Add in the chopped shallots/onion and saute until they are slightly translucent and golden. Add in the fresh ginger and butternut squash and stir to coat in the coconut oil.
Add the red curry paste and the powdered yellow curry and mix until your butternut squash is well coated. Cook for another 2-3 minutes.
Add in your broth, coconut milk and maple syrup. Let the sauce come to a simmer, then cover with foil and let it continue to cook on a low-medium heat until the squash is tender (approx 20-25 minutes).
Uncover, and stir in your kale and cook until it's wilted.
Optionally, serve over basmati or cauliflower rice, top with cilantro, lime wedges and crushed cashews.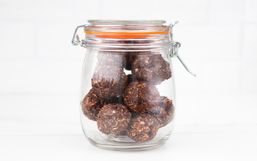 You've probably been seeing recipes for no-bake snack/energy bites online for a few years now. I know I have!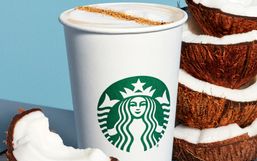 The vegan diet continues to gain popularity and not to mention lactose allergies are on the rise too.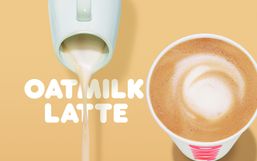 Earlier this week Starbucks announced that they're officially offering 2 new non-dairy beverages nationwide.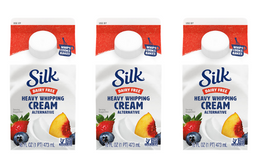 Silk, America's number 1 plant-based beverage brand has added a brand new product to its dairy-free lineup and you seriously need...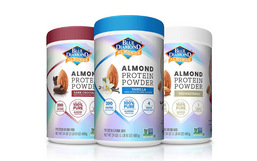 Blue Diamond Growers is entering 2020 with a brand new product, Blue Diamond Almond Protein Powder made from 100% pure almond...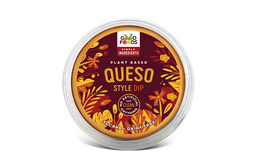 The plant-based diet trend is growing and it shows no signs of stopping!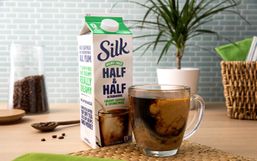 Silk, America's number 1 plant-based beverage brand is back with another exciting announcement!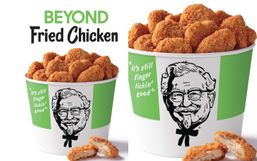 Good news friends, KFC and Beyond Meat are announcing an expanded test of the Beyond Fried Chicken!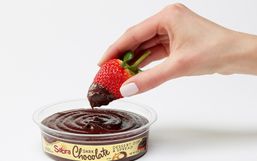 If you haven't heard of dessert hummus yet, it's essentially a sweet spin on a traditionally savory chickpea-based dip.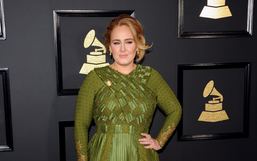 Adele, singer-songwriter and multi-Grammy winner has been making headlines for several years, mostly due to her incredible music...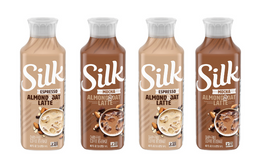 If you don't have time to head to a coffee shop this morning to score your favorite latte, don't fret! Silk, America's No.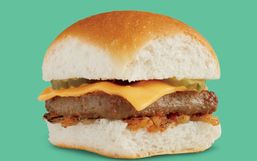 Brace yourselves because White Castle has unveiled amazing news! White Castle announced that they will soon become the very first...