Packing a lunch can be such a hassle when you don't have time. You throw a bunch of random foods into your bag as you run out the door and dread when lunch comes around because you know you'll have to eat your mumbo jumbo lunch to get through the day. Well, it's National Brown Bag It Day and we want to keep you packing healthy things for your lunch each day at work. These lunches include salads, tacos and so much more that will fill your body with amazing food and even better energy. Say goodbye to a boring lunch, and hello to a healthy lifestyle.
1. Quinoa Bowl with Grilled Garlic Scapes and Red Pepper Tahini Sauce
Looking to upgrade your typical quinoa health bowl? This is a creative twist on a meal that is a healthy favorite. Don't shy away from trying out these new flavors, it will be delicious!
2. Spicy Sriracha Steak Lettuce Wraps
Who said healthy was boring? Go a little crazy and have a spicy lunch with some high quality meat that will fill you up so you aren't craving chips halfway through the afternoon.
3. Grilled Paleo Pizza
Pizza Day at work doesn't have to be difficult for you – bring your own delicious pizza that will put the fast food-type pizza to shame. Add fresh greens to top it off with a little healthy kick!
4. Healthy Layered Tuna Salad Jars
Tuna Salad is just so good and so easy! Instead of tossing random things into your bag, toss them into a mason jar with some tuna. You will have yourself a filling and delicious lunch that will make you crave it for days in a row.
5. Roasted Sweet Potato Quinoa Salad with Zesty Lime Dressing
I love roasted sweet potato and am always throwing salads like this together when I'm in a time crunch. You can also add some salmon or chicken to get some extra protein in there.
6. Crunchy Veggie Wraps
Are you more of an animal lover than an animal eater? These lettuce wraps are right up your alley! Prep these before work along with a little fancy sauce and your mouth will be watering by lunch. Dig in!
7. Salmon Salad Power Bowls
The mix of fruits and veggies with an added kick of flavor from the salmon is a perfect concoction of flavors for lunchtime when you need some serious energy to get through the week.
8. Cuban Sandwich Bowls
Are you just really wanting a good ol' sandwich for lunch? Well, before you cave, try out this cuban sandwich bowl! It's super filling and will satisfy your craving for some salty sandwich toppings with your favorite sauces.
9. Mexican Paleo Super Bowl
We've said it once and we will say it again, Mexican Food is the BOMB. Make yourself a delicious Mexican lunch by pre cooking an egg and adding it to your health bowl along with some pico de gallo.
10. Lettuce Tacos with Chipotle Chicken
Yum, more Mexican food with a kick! Chipotle Chicken with some amazing toppings like avocado and lime juice are a perfect lunch – especially for summer. Don't cheap yourself out over a home made lunch, pack yourself a lunch where you will be craving it instead of dreading it.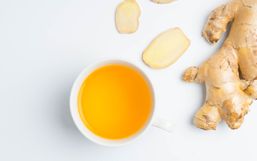 Ginger has been used for thousands of years to treat minor illnesses.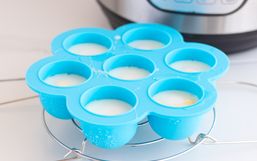 Poached eggs are a delicious addition to your breakfast and a great way to add protein without all the extra oil of a fried egg.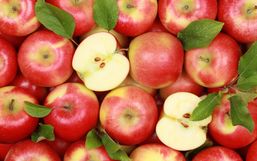 Bloating happens when the stomach becomes swollen after eating and that feeling is never a fun experience.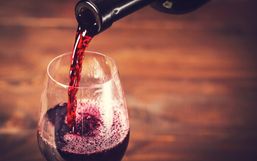 We've all heard it before "be sure to get a good night sleep". But do you know how important that statement really is?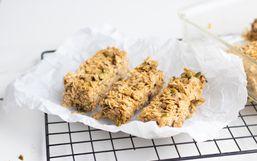 Granola bars are perfect for so many moments: breakfast time; an at-work or school-safe snack; a picnic, playground, or...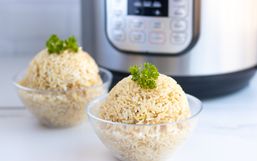 Rice is a staple in most people's homes, including mine! It's filling and the perfect complement to so many dishes, from meat...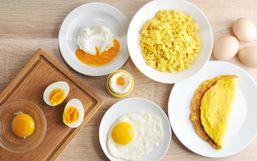 Here's the thing, we tend to put a lot of emphasis on what we shouldn't be eating but it's time the foods we really should be...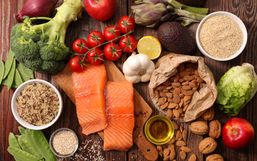 Being comfortable in your body is essential to living a happy life.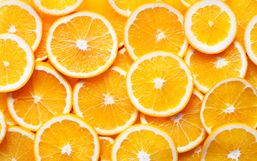 Surely you've heard the word antioxidant thrown around time and time again.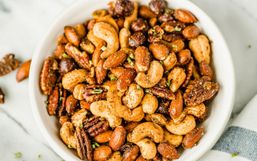 The paleolithic diet, also known as the paleo diet, the caveman diet, or the stone-age diet is a meal plan that predominately...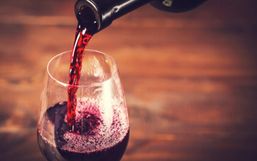 There's no better way to wind down from a busy day than to catch up on your favorite shows with snacks in hand, amirite?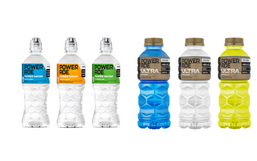 Coca Cola Company unveiled that they are launching two new zero-sugar products to their Powerade brand.